.
With partners now in over 80 countries, Israeli company Watergen, which develops water-from-air solutions, has greatly expanded its business relations after attending the second China International Import Expo (CIIE) in Shanghai last year.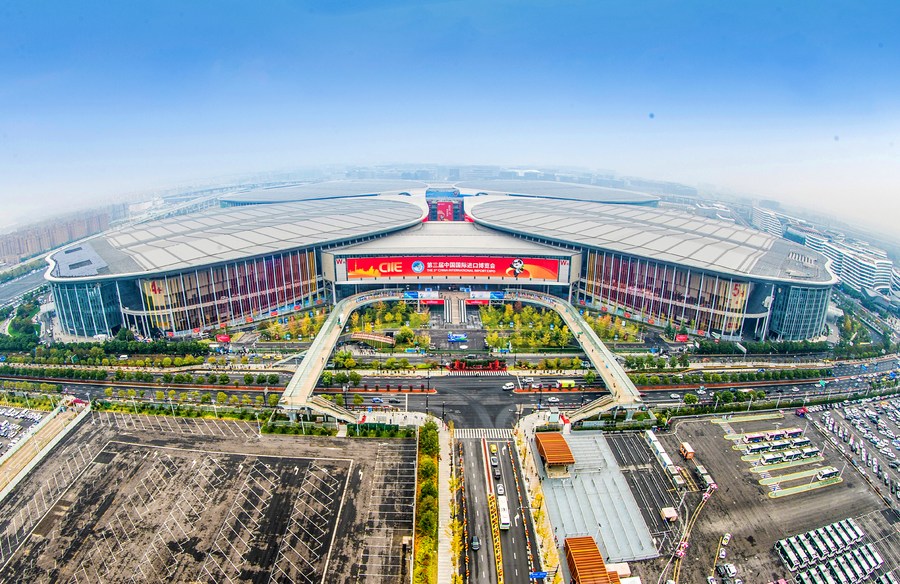 Photo taken on Nov. 3, 2020 shows a view of the National Exhibition and Convention Center (Shanghai), the main venue of the 3rd China International Import Expo (CIIE), in east China's Shanghai. [Photo/Xinhua]
Ivan Melnikov, Watergen's chief representative in China, used an exclamation mark when texting about the development to Xinhua, while Michael Mirilashvili, the company's president called the expo "highly impressive." Their booth was up in Shanghai for the third CIIE, which ran from Nov. 5-10.

The high-tech Israeli company is among hundreds of global firms that are fixtures at the expo. Official data showed that up to 70 percent of the world's top 500 companies that participated in the first two expos were again present this year.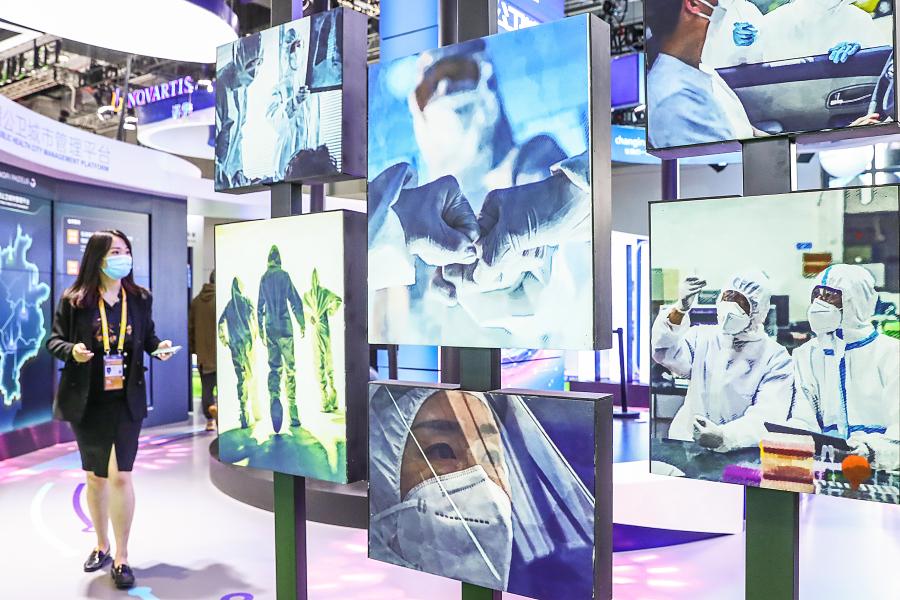 A staff member walks past the booth of French drugmaker Sanofi Pasteur at the special area for public health and epidemic prevention of the 3rd China International Import Expo (CIIE) in Shanghai, east China, Nov. 5, 2020. [Photo/Xinhua]

What attracted them here is not only China's booming market and great potential, but also the power of trade itself. As the COVID-19 pandemic is raging across the world and crippling the global economy, face-to-face trading like what happens at the CIIE also means boosting people's confidence and pooling efforts for a post-pandemic recovery.