.
A new, longer Fuxing bullet train started running on the Beijing-Shanghai line on Sunday.
With a designed speed of 350 kilometers per hour, the new train is more than 400 meters long with 16 carriages, twice as many as the current Fuxing. It has 1,193 seats.
Zhao Hongwei, chief engineer with the China Academy of Railway Sciences, said that the longer train is more efficient and has better performance.
Designed and manufactured in China, the Fuxing -- Rejuvenation -- debuted on the Beijing-Shanghai line in June 2017. The trains are more spacious and reliable with a longer service life than previous models.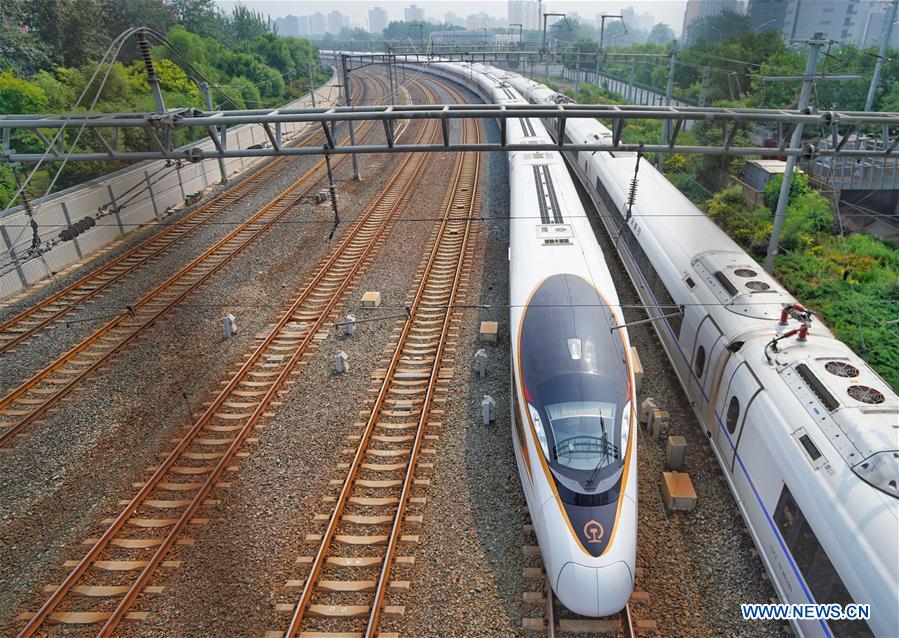 The G7 Fuxing bullet train departs the Beijing South Railway Station in Beijing, capital of China, July 1, 2018. The new longer Fuxing bullet train ran on the Beijing-Shanghai line for the first time on Sunday. With a designed speed of 350 kilometers per hour, the new train measures more than 400 meters in length and has 16 carriages, twice as many as current ones. It can carry nearly 1,200 passengers. [Photo/Xinhua]