The Publicity Department of the Communist Party of China Central Committee on Thursday honored the navy destroyer Haikou unit as "role models of the times."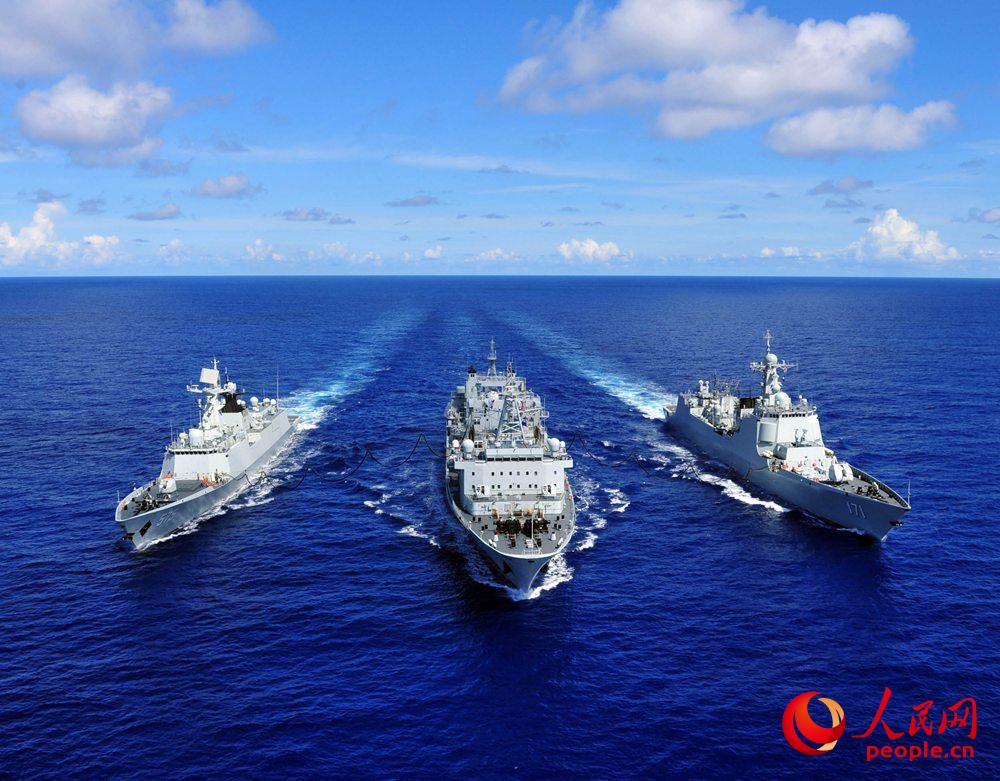 The missile destroyer Haikou (R), missile frigate Yueyang and supply ship Qiandaohu (C) are seen during the supply at sea in Pacific Ocean, during the Rim of the Pacific (RIMPAC) multinational naval exercises, on June 13, 2014. [File photo/people.cn]
Representatives of the crew received medals and certificates of honor and the highlights of their outstanding service were acknowledged.
The missile destroyer was launched in 2003 and has been primarily deployed in guarding the South China Sea.
It has also completed multiple escort missions in the Gulf of Aden and participated in emergency maritime search and rescue missions, as well as a series of major drills.
In recent years, it has been awarded first-class and second-class merit citations.