.China has adopted various policy measures to support disabled people in their bid to end poverty, as part of the national poverty alleviation efforts, an official said at a group interview held by the State Council Information Office on Friday.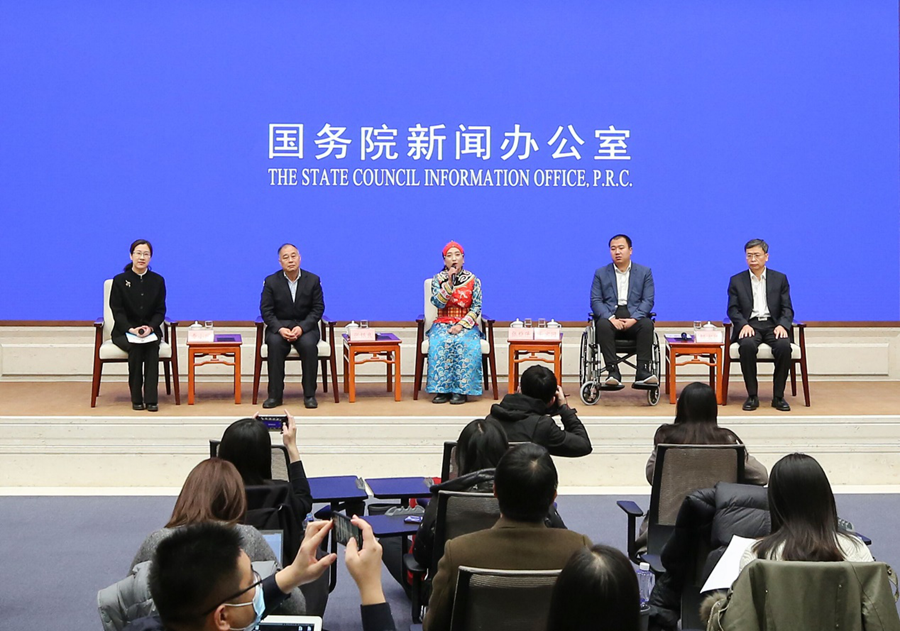 The State Council Information Office holds a group interview on poverty alleviation for disabled people on Dec. 11, 2020 in Beijing. [Photo by Liu Jian/China SCIO]
Xie Hongde, director of the Poverty Alleviation Office of the China Disabled Persons' Federation, said all disabled people in the rural areas across the country will bid farewell to absolute poverty under the current standard "with no one being left behind" by the end of 2020.
Xie said that China has found an effective path through years of studies for helping the disabled out of poverty, and implemented different and targeted measures as a result.
For example, those who are able to work can receive help from different functionaries to either find jobs or start businesses. As for those who are severely disabled, they would receive intensive care at local nursing facilities.
On behalf of the federation, Xie vowed to provide sustainable assistance to people with disabilities in order to prevent them from falling back into poverty, and consolidate the results of poverty alleviation among the disabled to help them toward an even better future.