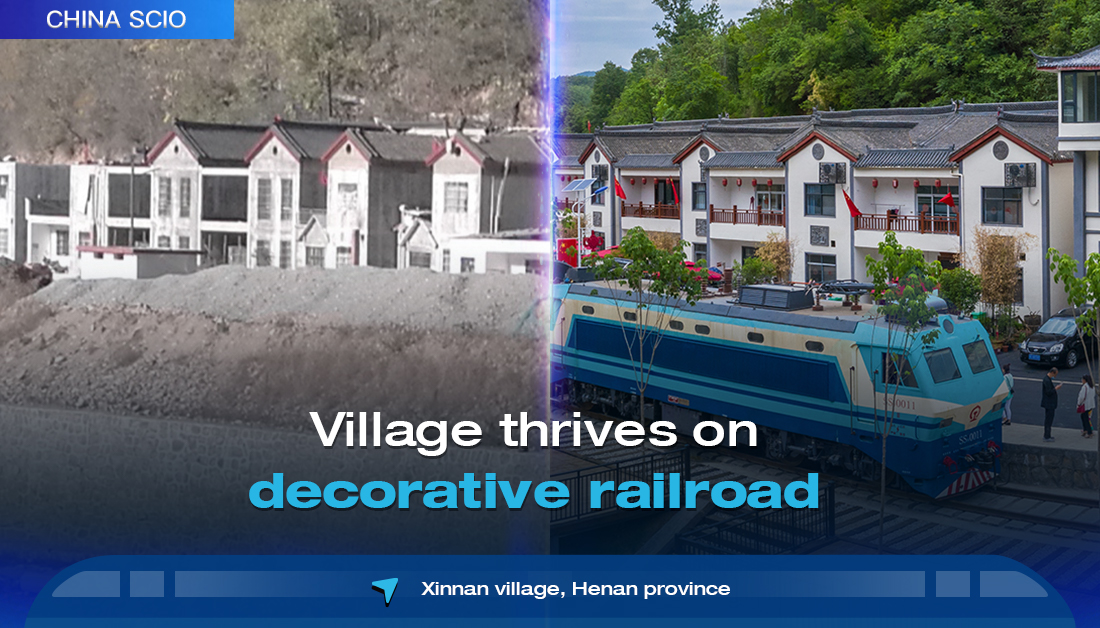 Xinnan village in central China's Henan province is not on any railroad maps, yet the once-impoverished place is now thriving on a railroad with a retired locomotive and two green carriages.

Tourists flock here to escape from the hustle and bustle of cities, breathe fresh air, and treat themselves in a train-themed cafe and restaurant. With more homestays springing up, the "railroad village" is now bringing hopes for its local residents.
Luanchuan county, where the village is located, officially eliminated poverty in May 2019.