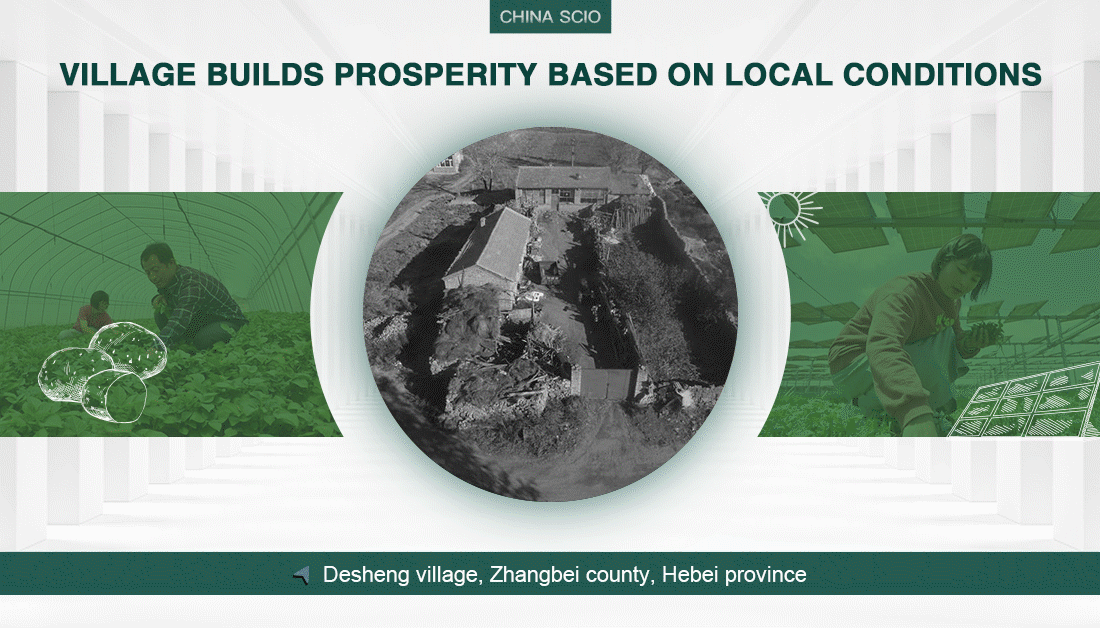 About 10 kilometers northeast of downtown Zhangbei county in northern Hebei province lies Desheng village. In Chinese, "Dengsheng" rhymes with the word "success." But for many years, the village failed to end poverty.
Three years ago, Desheng village found its own way of creating prosperity by developing three major industries — mini potato farming, photovoltaic power generation, and rural tourism — all based on local conditions and resources.
Dilapidated mud-brick homes were replaced with new two-story houses, and new asphalt roads were paved linking the isolated village with modern prosperity. By 2019, the per capita disposable income in the village had reached around 13,700 yuan (US$2,028), almost tripling the figure in 2014.
Read more: