The first China-South Asia Cooperation Forum (CSACF) was held in Yuxi, China's southwestern Yunnan province, on June 14-15.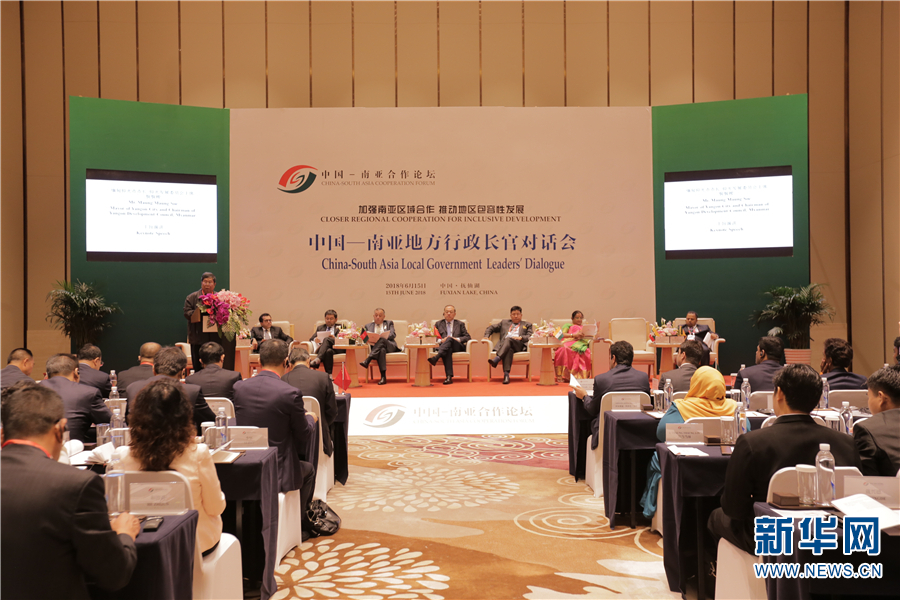 The China-South Asia Local Government Leaders' Dialogue is held on June 15 during the two-day China-South Asia Cooperation Forum held in Yuxi, Yunnan province. [Photo/Xinhua]
Held in parallel with the fifth China-South Asia Expo, the forum featured a theme of "boosting closer regional cooperation for inclusive development." It included an exhibition on poverty reduction, dialogues between local leaders from China and South Asia, a high-level roundtable meeting for economic and trade cooperation, and a seminar on financial cooperation and development strategy.
Nearly 400 participants attended the two-day event, including senior officials from China, South Asian countries, Southeast Asian countries as well as representatives from various international organizations. The forum's discussion topics revolved on closer cooperation in terms of interconnnectivity, business, poverty reduction, finance, and people-to-people exchanges.
Li Jiming, director of the Foreign Affairs Office of Yunnan province, said the CSACF will be built into a new and regular platform for policy dialogue, economic cooperation, people-to-people exchange and knowledge-sharing for China and South Asian countries.
The forum will be held annually in Yunnan, organizers said.
Yunnan is a border province in southwest China and a gateway between China and countries in Southeast and South Asia.