Coal still ranks high on China's energy consumption source list, but that does not mean there will be any lessening of the nation's arduous efforts to peak carbon dioxide emissions before 2030 and realize carbon neutrality-net zero carbon dioxide emissions-before 2060.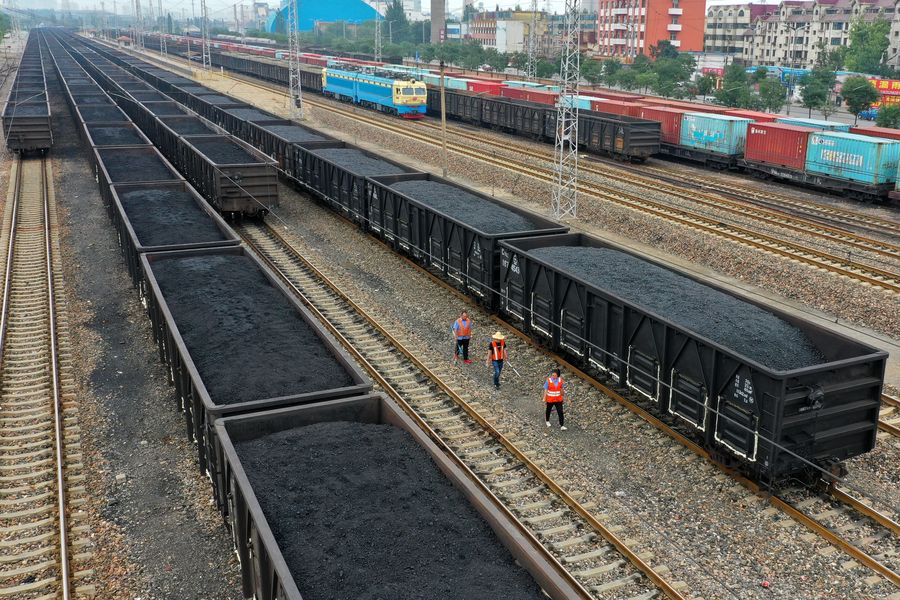 Inspectors patrol along the railway for transportation of coal in North China's Shanxi province. [Photo/Xinhua]
To realize the ambitious goals as energy consumption keeps rising with GDP growth, the world's largest developing country needs to simultaneously increase its renewable energy supply and further enhance energy efficiency, experts said.
They also said that increasing the renewable energy supply will be a tough process that needs comprehensive and systematic preparations in the country's energy system.
They made the remarks after a key meeting of the Communist Party of China Central Committee, which was held in October to deliberate on priorities for the country's next five years and beyond, made a series of proposals related to carbon reduction.
According to the proposals, which were released in early November, the country will draft a national action plan for the 2030 target while supporting regions where conditions permit to peak the emissions first. It will also set compulsory targets on energy conservation and emission reduction as it endeavors to see continuous environmental improvement.
The country will make intensified efforts to construct an intelligent energy system while promoting the country's capabilities in absorbing and storing renewable energy, it said.
The country's ambitious goals to cope with climate change were announced in September by President Xi Jinping in a video address at the general debate of the 75th session of the United Nations General Assembly.
On Nov 17, when addressing the 12th BRICS summit via video link, Xi stressed that China will honor its commitment to strive to achieve the targets.
When addressing the Climate Ambition Summit via video link on Dec 12, Xi announced that China will increase the share of non-fossil fuels in its primary energy consumption to around 25 percent and bring its total installed capacity of wind and solar power to more than 1.2 billion kilowatts by 2030.
Zhou Dadi, a member of China's National Expert Committee on Climate Change, said the country's new targets do not mean that there will be no increase in the country's energy consumption, but the growth should be rational and efficient.
"China still has a long way to go to see zero GDP growth or an annual GDP growth rate as low as around 1 percent. The expansion of the country's economy will be sustained, making the increase of the country's energy demand reasonable," said Zhou, who is also former head of the Energy Research Institute affiliated with the National Development and Reform Commission, the country's top economic planner.
Against the backdrop of the new goals, it's necessary for the government to list energy efficiency improvement as one of its priorities in energy development in the coming five years and also make sustained, long-term efforts on this, Zhou said.
For a period of time, especially in the middle and later period of the 13th Five-Year Plan (2016-20), some sectors relaxed their efforts in energy conservation due to abundant and even excessive energy supply in the country. Currently, both the industrial and consumption sectors boast huge potential in promoting energy conservation and increasing energy efficiency, he noted.
"Aside from setting a national target in lifting energy efficiency, the country should also roll out national level energy conservation projects in major sectors and on the development of key technical road maps," he said.
He said China should also strive to meet the growth in energy consumption with non-fossil energies in a gradual manner while also striving to replace high-carbon power in its previous energy mix with clean energy.
"It's for sure that there will be a big increase in renewable energy supply every year during the 14th Five-Year Plan (2021-25) period," he said.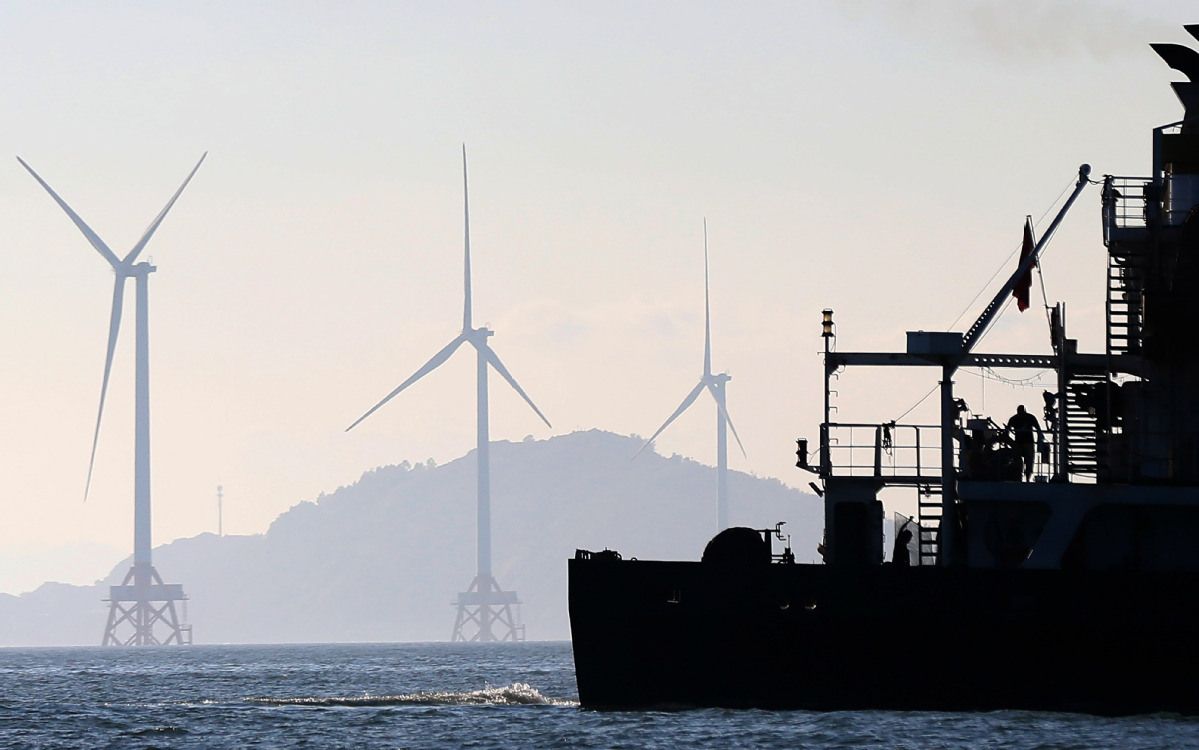 An offshore wind power plant is seen near Zhuhai, Guangdong province, in November. [Photo/China Daily]
Huge potential
In addition to the development of rich renewable energy resources in western China, such as wind and solar, potential for the development of these clean energies remains huge in regions that are major energy consumers in central and eastern China, he said.
He said another key task for the country is to transform its power supply system, which was designed for concentrated power generation, transmission and supply based on fossil energy.
The construction of a distributed energy network, for example, will become necessary as the country forges ahead in building a power supply system dominated by renewable energies and such a network needs supports from an enhanced electricity storage system because of the instability of renewable energies, he added.
Distributed energy is the utilization of smaller power generation and storage systems to meet demand near the point of use instead of centralized generation sources from power plants.
As major types of renewable energies, wind, solar and hydro power all share a common disadvantage. Because of the changeable natural conditions, their output is often unstable. In peaks, their output is often beyond what can be consumed in areas that have access to them, resulting in waste. A viable solution to address the disadvantages is to store the energy so it can be used when there is low output.
"China's economic growth has yet to decouple from the consumption of fossil fuels, which is still a rising trend in the country," said Wang Yi, vice-president of the Chinese Academy of Sciences' Institutes of Science and Development.
Under China's new climate goals, this makes it a must for the country to phase out coal consumption in an orderly manner and replace it by establishing an energy system that can absorb a high proportion of renewable energy. The construction of such a system needs comprehensive and systematic preparations, which requires arduous efforts from the government, he said.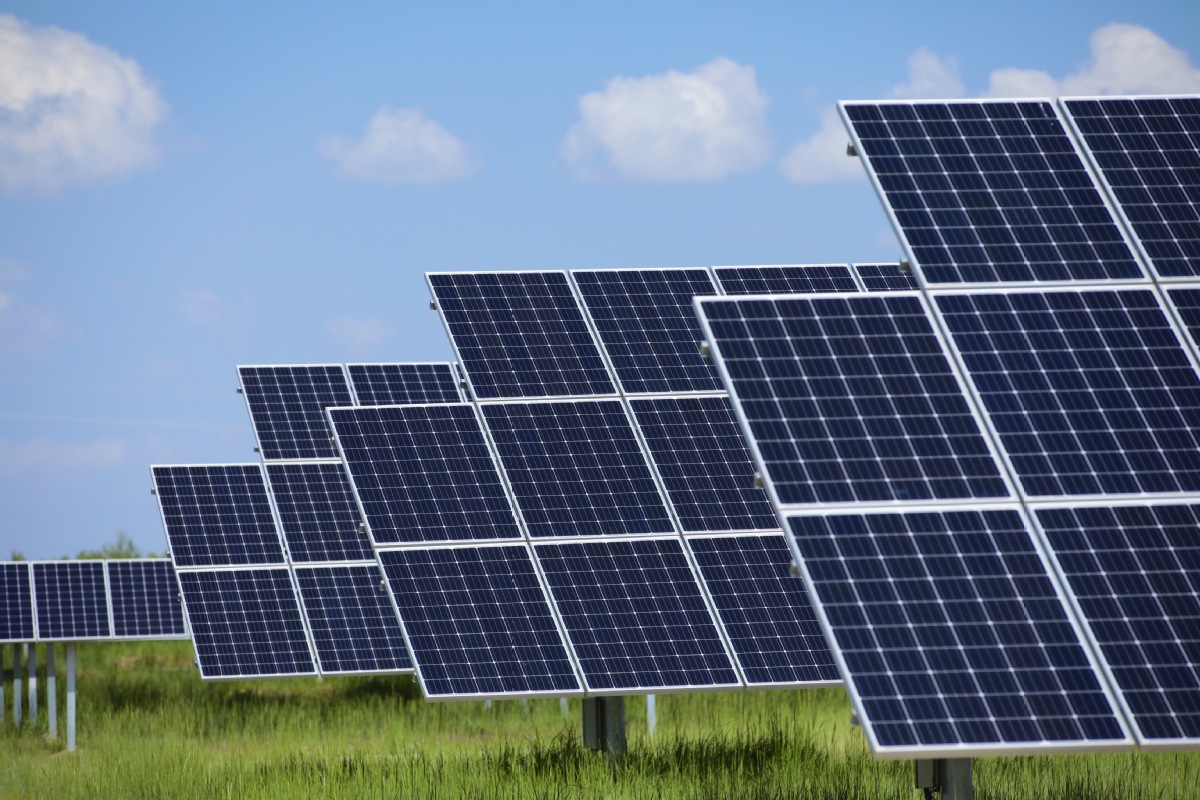 A vast expanse of solar panels shadows the surface of a semi-desert in Northwest China's Qinghai province, turning it into a photovoltaic park. [Photo provided to chinadaily.com.cn]
Policy reform
Aside from enhancing the storage capacity, a smart grid that could combine different types of renewable energies and make them complement each other is also key in building the system, said Wang, who is also a member of the Standing Committee of the National People's Congress and the NPC's Environmental Protection and Resources Conservation Committee.
Wang also called for reform of the country's land use policies based on the model of "renewable plus", which integrates clean energy development with agriculture, ecological restoration, poverty reduction and hydrogen production, as increasingly larger areas of land will be allocated for renewable energy development.
In addition to reforming the policies to make them investment-friendly in terms of development, regulations should also be set out on how to utilize land resources hosting solar panels, he continued.
Instead of setting a cap for total energy consumption as the country did in the 13th Five-Year Plan, Wang said it is a better choice for the government to impose a ceiling only on fossil energy consumption for the coming five years.
Scott Vaughan, international chief adviser to the China Council for International Cooperation on Environment and Development, an international think tank for the Chinese government, said increasing the renewable energy supply will not be an easy work.
"This isn't just a matter of putting in more solar and wind. It's about looking at the entire electricity system," said Vaughan.
Though countries such as China and Germany have seen their consumption of renewable power rise, they still need a fuel, which is usually coal, for the base supply. Increasing investment in battery storage can help address the problem, but "that's not going to happen overnight by any means", he said.
He said there are now still a large number of people who depend on coal for their livelihood, and this also poses challenges. But he is confident that these people will embrace new job opportunities in China's booming green economic sector.