Inspiration
An essential part of the successful Beijing 2022 bid was the promise to get 300 million people into winter sports.
This past winter saw considerable growth in people in China taking up skiing and snowboarding for the first time. 23.45 million people went on the slopes during the 2018-19 season, a massive 21.5 percent increase on the season before.
Even as COVID-19 curtailed this year's ski season, the numbers at one resort in the northeast of the country had doubled from the year before. It has become clear that the Chinese passion for snowsports is growing and growing.
IOC Coordination Commission Chair Juan Antonio Samaranch lavished praise on the Beijing 2022 preparations.
"China has faced an incredibly difficult period over the past few months - our thoughts are with all those impacted," he said.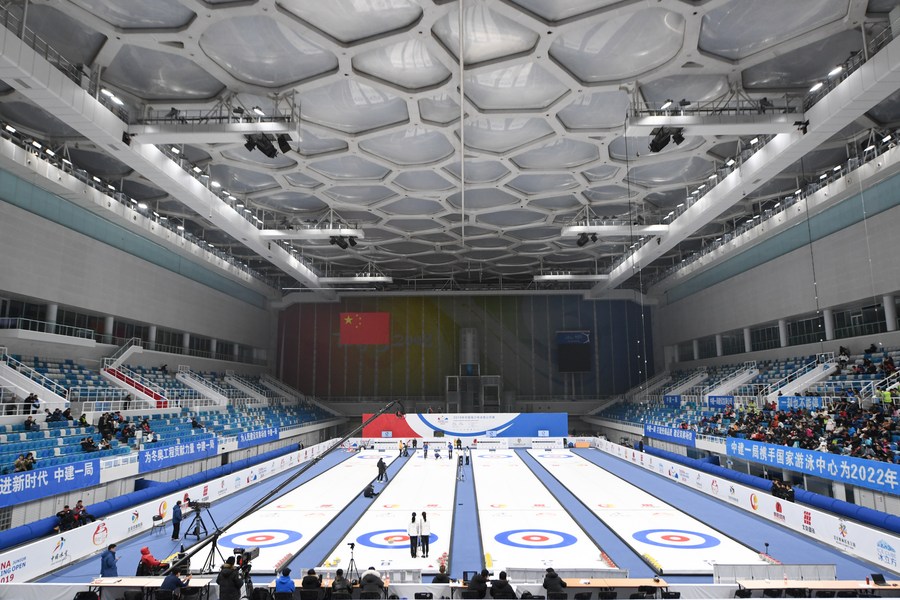 Photo taken on Dec. 8, 2019 shows an audience watching the 2019 China Junior Curling Open girls' final match at the National Aquatics Center (the Water Cube) in Beijing. [Photo/Xinhua]

"Despite these unique circumstances, Beijing 2022 has continued to meet key milestones, a true testament to their determination to provide the perfect stage for the world's top winter athletes in just under two years.
"Not only have we seen important progress with their venues, their efforts to engage millions of people in winter sports is heartening. This aligns very much with the spirit of Olympism, and the thoughts of IOC President Thomas Bach in relation to 'sport and physical activity make a great contribution to health' in society," Samaranch said.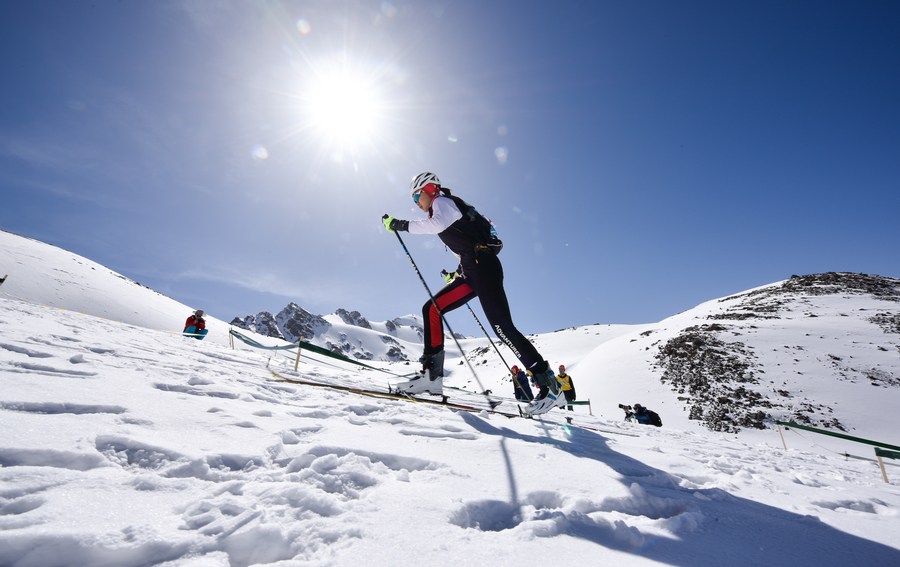 A participant competes during the 2019 world ski mountaineering masters Mt. Gangshika in Menyuan County, northwest China's Qinghai Province, May 24, 2019. [Photo/Xinhua]

Legacy
Even now, just under two years away from the 2022 Olympics, the legacy of the games is there for all to see.
China's ecology-first approach to the games has set a high bar for any future Olympics. In the 21st Century, it is now not enough for a country to just host a spectacular event, the Olympic Games now have to be sustainable and not have any lasting negative environmental impacts.
Beijing 2022 has proved that an Olympics can be sustainable and have an ecological conscience.
In addition, the Games have been used as a powerful tool for poverty alleviation outside the city of Beijing in Chongli.
Chongli, one of the two mountainous zones for the Games, had been an area that had yet to be lifted by China's economic development.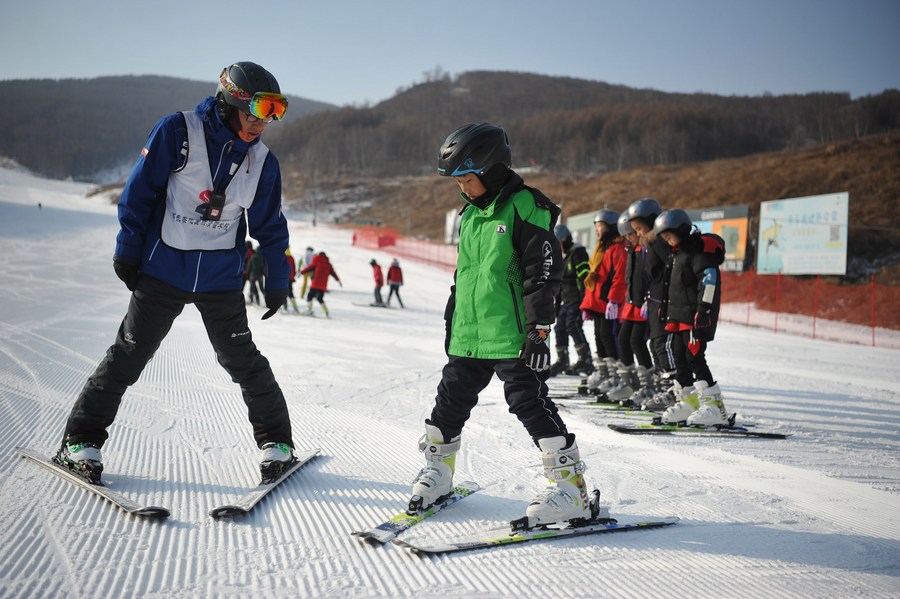 Students practise skiing at a ski resort in Chongli of Zhangjiakou City, north China's Hebei Province, Dec. 10, 2018.[Photo/Xinhua]

In 2015, 16.8 percent of the 100,000 residents in this town were classed as living below China's national poverty line. However, in May last year, Chongli was officially lifted out of poverty. Nearly 30,000 of its 126,000 population are employed by ski resorts or related companies and organizations.
Beijing 2022 proved that building a 'green' Olympics and raising people out of poverty were not mutually exclusive outcomes.
For ordinary Chinese, the Games have been a significant focal point for the future. When applications for Olympic volunteers were released in December 2019, an astonishing 810,000 volunteers applied to help.
Already, five years on from the winning bid and under two years from the Games, Beijing 2022 is shaping up to be one of the most iconic Olympics, just like its 2008 Summer counterpart.
From the dramatic settings, to the stories of environmentally sound practices to a whole generation inspired, Beijing 2022 is undoubtedly a Games that will live long in the memory. For a multi-sport event that has been traditionally dominated by European and North American nations, Beijing 2022 could become the turning point that eventually comes to equalize the worldwide winter sports landscape.