Sustainability
Hosting an Olympic Games comes with costs attached. But the cost of hosting an Olympic Games is more than just monetary. Environmental costs have become an equally important part of hosting an Olympics in the modern age.
For Beijing 2022, a crucial part of the Games has been the recycling and reuse of Beijing 2008 venues.
The iconic 'water cube' swimming venue from 2008 has now become the 'ice cube,' a premier curling venue.
In Shougang, a crucial part of the Beijing competition zone for the Games, world-class facilities have been built from the disused steel that used to exist on the site. From one of the biggest steel factories in the world to a mecca for winter sports. From the two high-tech rinks that will host ice hockey and ice skating, to the world's first-ever permanent big-air jump that hosted its first-ever top-level event back in December.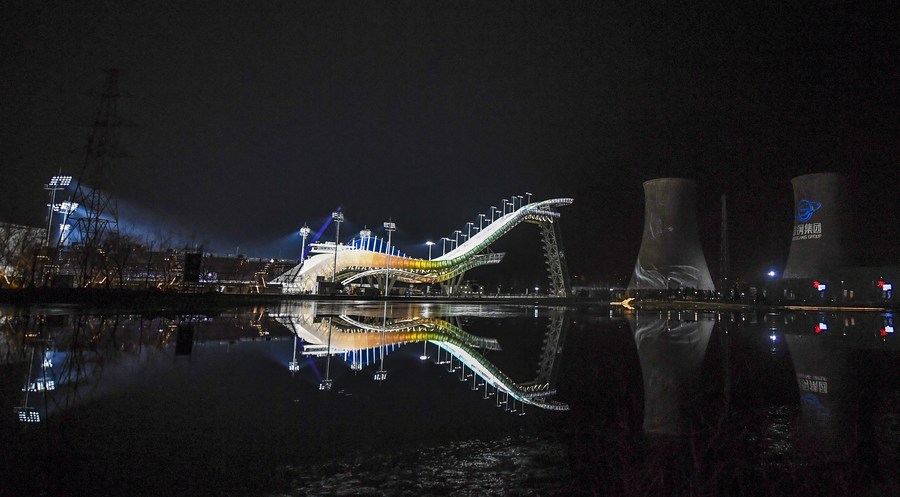 Photo taken on Dec. 14, 2019 shows the Shougang ski jumping platform in Beijing. [Photo/Xinhua]

Even the ice that the athletes will compete on has been considered. The games will be the first to harness the waste gas carbon dioxide to create the ice surfaces.
In addition, during the venue construction in the Yanqing competition zone, protecting species diversity on the 2,000 meter-high mountain was a top priority. All trees within the zone were registered and had their profiles marked with a QR code. Temporary migration paths were also built for local animals.
"Beijing 2022 puts sustainability high on its agenda and regards it as an indispensable element of staging a 'green, inclusive, open and clean' Games and implementing reforms introduced in the Olympic Agenda 2020," said Zhang Jiandong, Executive Vice President of Beijing 2022.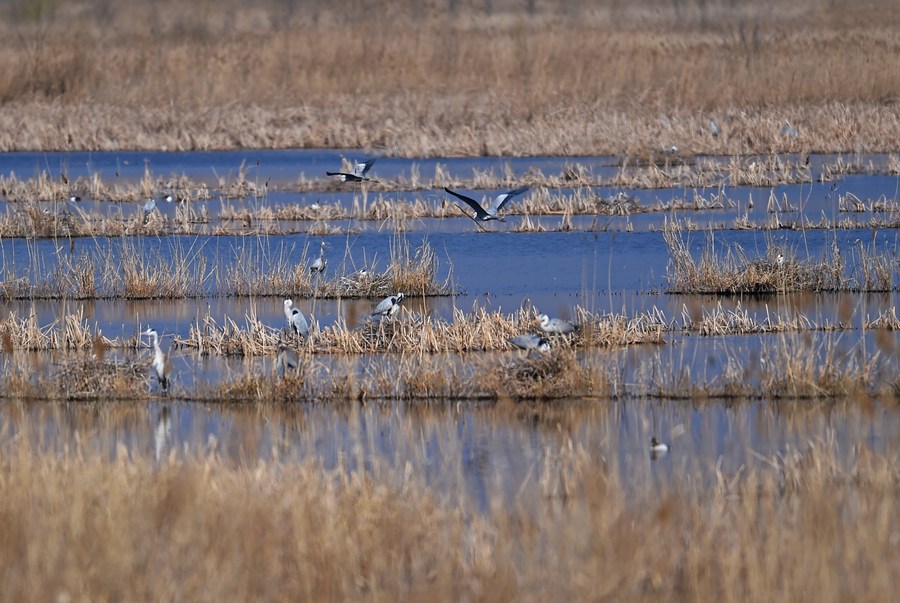 Birds are seen at the Beijing Wild Duck Lake Wetland in the suburban Yanqing District of Beijing April 5, 2020.[Photo/Xinhua]