.
Approach the categorized dustbins, scan the garbage in front of an image-recognition camera on the bin, and the intelligent system will automatically sort your trash by type.
The "smart" trash can, which has been put into use in Shanghai, is among a number of products exhibited at the 2019 World Artificial Intelligence (AI) Conference which concluded Saturday in the city.
More than 500 global guests brought forward-looking insights into the development of China's AI, and over 300 domestic and overseas companies showcased AI applications at the event.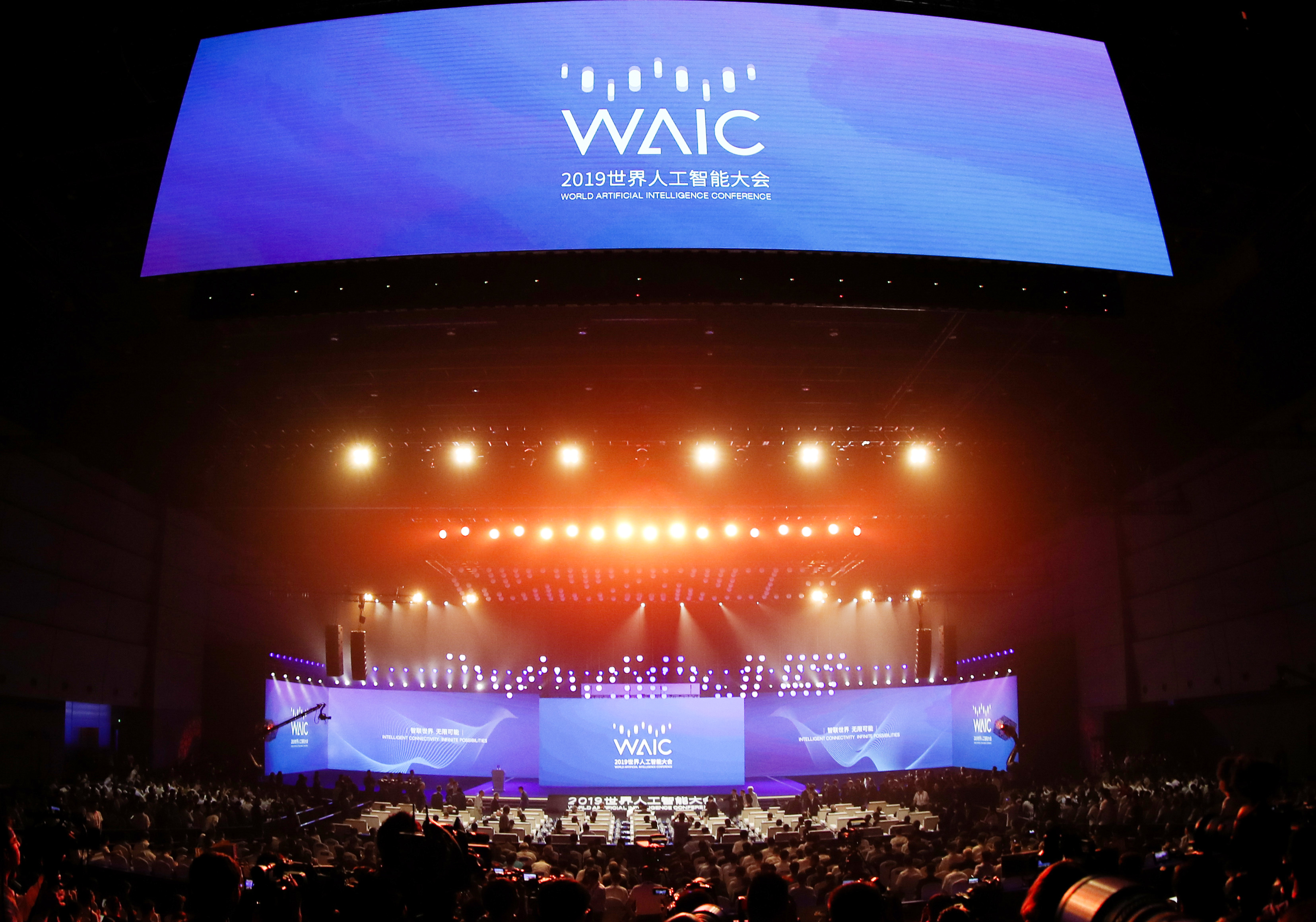 The 2019 World Artificial Intelligence Conference is opened in east China's Shanghai on Aug. 29, 2019. [Photo/Xinhua]
In 2017, China issued a plan for new-generation AI, pledging to make the industry a major new growth engine and improve people's lives by 2020, while making the country the world's center for AI innovation by 2030.
Over the years, China has witnessed the blossoming of its AI industry, thanks to generous government policy support, and enthusiastic entrepreneurs and venture investors. The conference offers a glimpse into the new trends in the industry.
Developing AI chips
In the exhibition area of the conference, a less conspicuous "chip wall" demonstrated the most advanced AI chips, developed by not only Chinese traditional tech giants like Huawei, but also unicorn startups such as YITU Technology, Cambricon and Horizon Robotics.
Despite the considerable complexity and cost, the integrated circuit industry has lured a great number of Chinese AI companies.
YITU Technology, a Shanghai-based AI startup, launched its first AI chip "QuestCore" in May, which offers a visual analysis performance up to five times faster than similar products available on the market with the same power consumption.
Lin Chenxi, the company's co-founder, said traditional computing architecture cannot meet the demand for highly efficient processing in certain visual application scenes.
"We found that only by customizing the computing architecture for certain applications can we truly increase computing power," Lin said.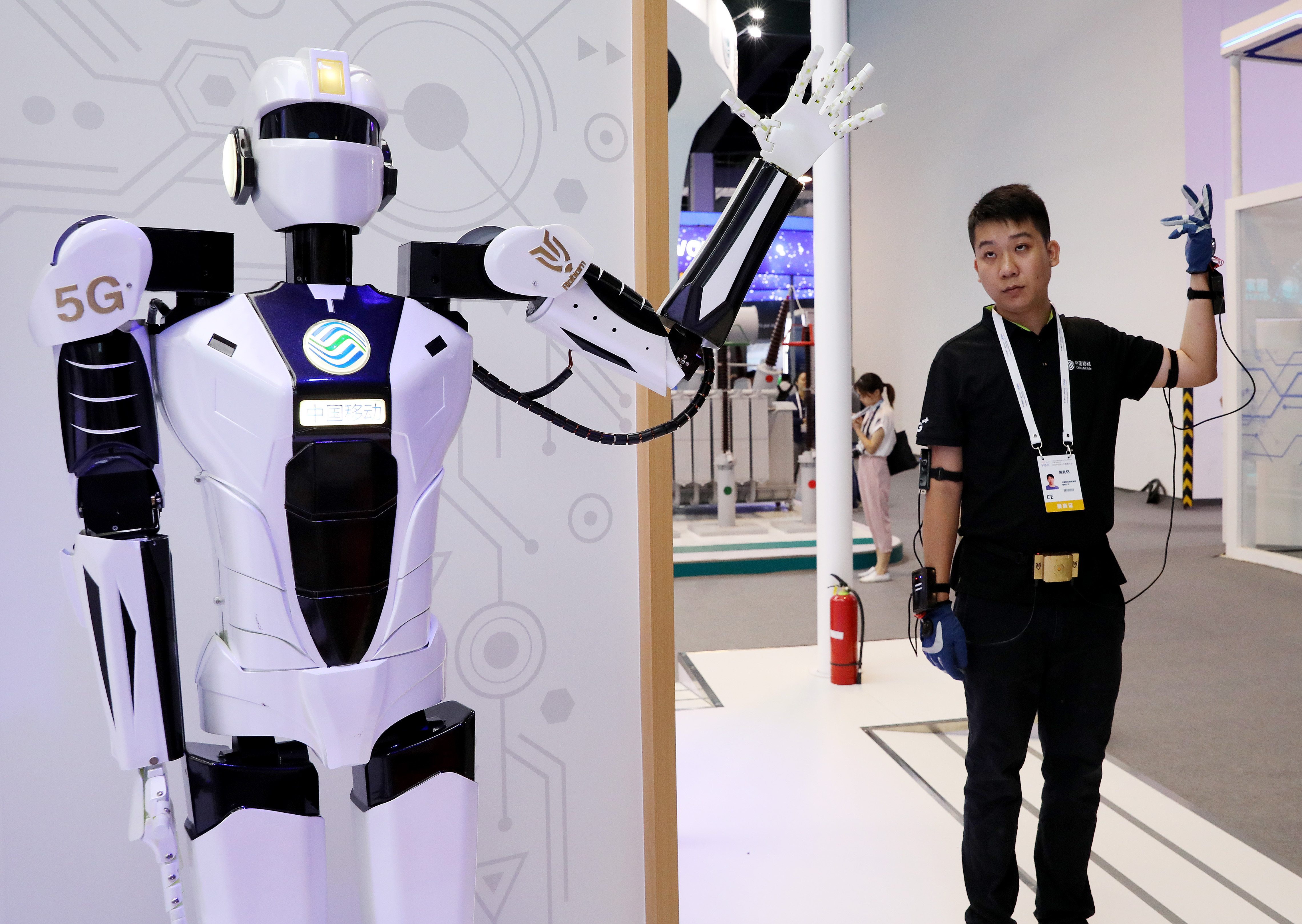 A staff member demonstrates 5G-based remote control of a robot during the 2019 World Artificial Intelligence Conference in Shanghai, Aug. 29, 2019. [Photo/Xinhua]
China's market of AI chips is expected to reach 12.4 billion yuan (about US$1.73 billion) in 2019, a 50-percent year-on-year growth, according to a report released Friday at the conference.
Chips are one of the core technologies of the AI industry. AI chips will be applied in a wide range of situations, such as intelligent driving, intelligent security, robots, smart household appliances and more, the report noted.
Transforming traditional industries
Although industry insiders generally believe that the scientific research of AI deep learning algorithm is approaching its end, it is certain that the technology has matured and stepped into large-scale industry applications, according to Li Kaifu, chairman and CEO of Sinovation Ventures, a venture capital company aiming to create successful Chinese startups.
Over the past few years, AI technologies started entering traditional industries while creating a blue ocean market.
Zhou Yuxiang, co-founder of Blacklake, a Shanghai-based technology company, still remembers what he saw at the production site of a listed company in central China.
"Workers still recorded information on paper at the construction site. Whenever any problems occurred, they communicated by shouting out to each other," Zhou recalled.
Blacklake decided to improve the situation with the help of AI. Based on data for production, product quality and raw materials, AI will provide more accurate information for decision-making and production forecasts.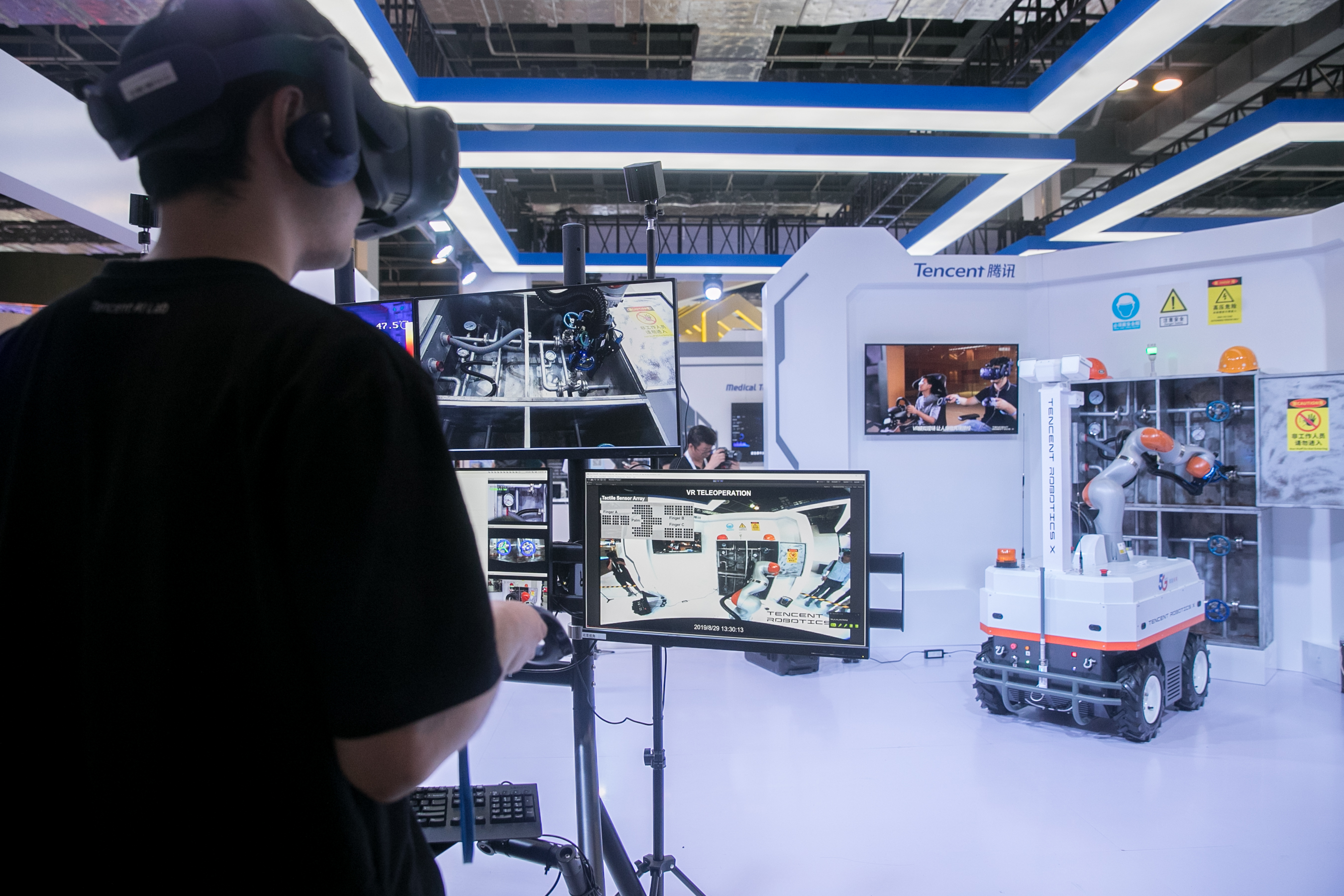 A visitor operates an inspection robot during the 2019 World Artificial Intelligence Conference in Shanghai, Aug. 29, 2019. [Photo/Xinhua]
In March, a large PVC plastic flooring manufacturer upgraded its factories with "AI brains." Around 300 workers and managing staff obtained intelligent accounts offered by Blacklake, on which they can check the real-time production data.
"The factory used to rely heavily on the experienced workers who can estimate how many flooring products can be made in a certain period. But now the AI algorithm can give a more accurate prediction," Zhou said.
Tapping into service sector
The application of AI technologies in the service sector is another trend discussed by experts at the conference.
As China's leading online ride-hailing platform, Didi Chuxing has installed cameras inside every car for its premier services. AI visual analysis can monitor drivers' unsafe driving behaviors such as fatigued driving or playing with mobile phones and suggest intervention.
"The AI system can give drivers a personal driving report every day as well as personalized solutions for bad driving habits," said Cheng Wei, the company's chairman and CEO.
In the first half of this year, the AI system has roughly reduced the traffic accident rate for Didi by 15 percent.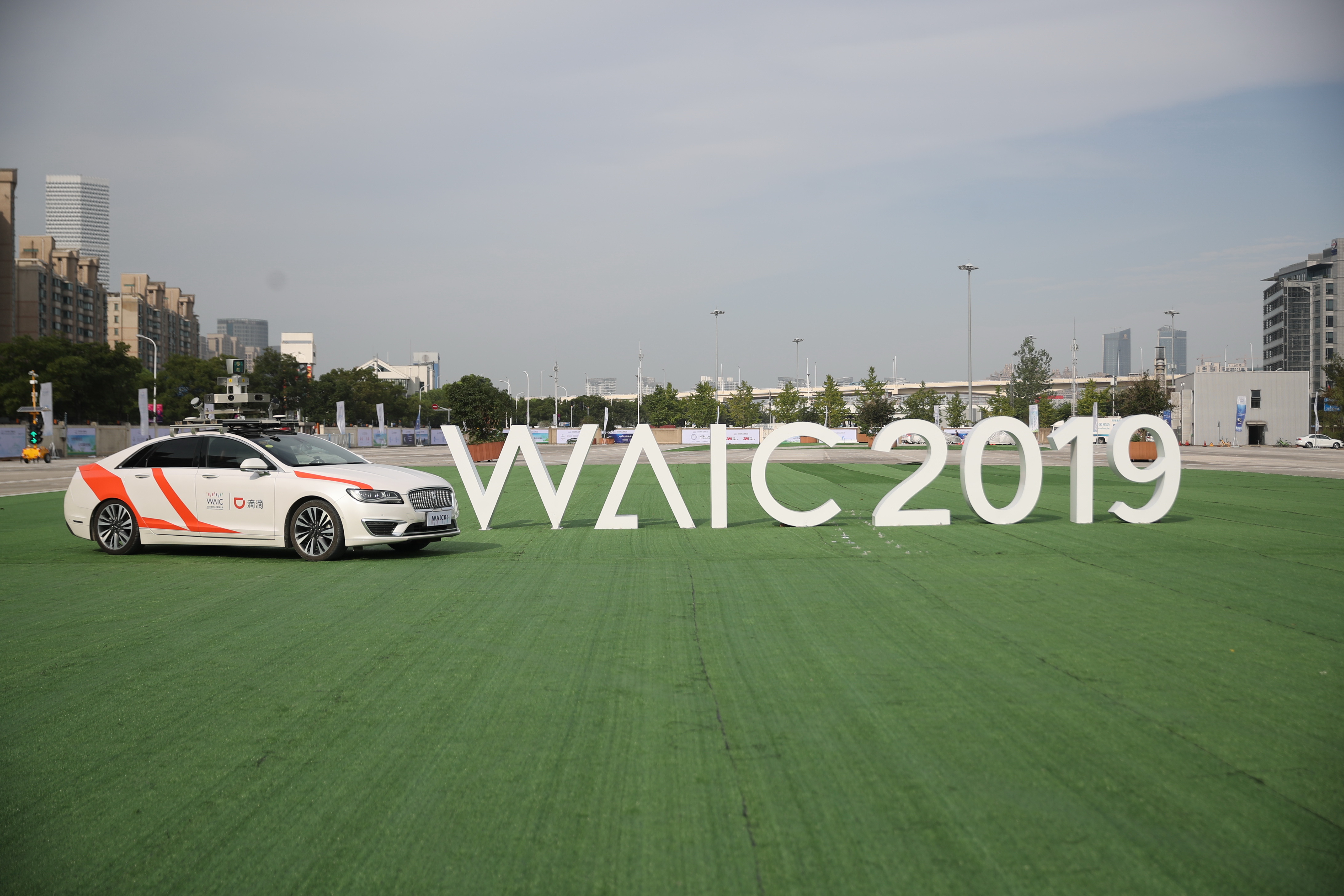 A self-driving car parks at the venue of the 2019 World Artificial Intelligence Conference in Shanghai on Aug. 27, 2019. [Photo/Xinhua]
In terms of financial service, Chinese AI company Mininglamp is trying to provide targeted services powered by AI technologies for banks.
In traditional banks, due to the limited amount of professional account managers, only those with larger deposits can receive better service.
Wu Minghui, founder of Mininglamp, said banks should provide the best service for every customer, no matter how much money they have in their account.
"This is an impossible task for people, but can be achieved by AI," Wu said.
Global GDP will increase by 14 percent because of AI, with China and North America seeing the greatest economic gains, according to a research report released by consultancy firm PwC in 2017.
It bodes well for China as experts believe that AI technologies have bright prospects in a blue ocean market.