A report released Thursday at the AI Computing Conference 2019 ranks Beijing as the top AI hub in China. According to the "2019-2020 China Artificial Intelligence Computing Development Assessment Report" by research firm IDC and tech company Inspur, the Chinese capital has leapfrogged Hangzhou, which led the chart last year.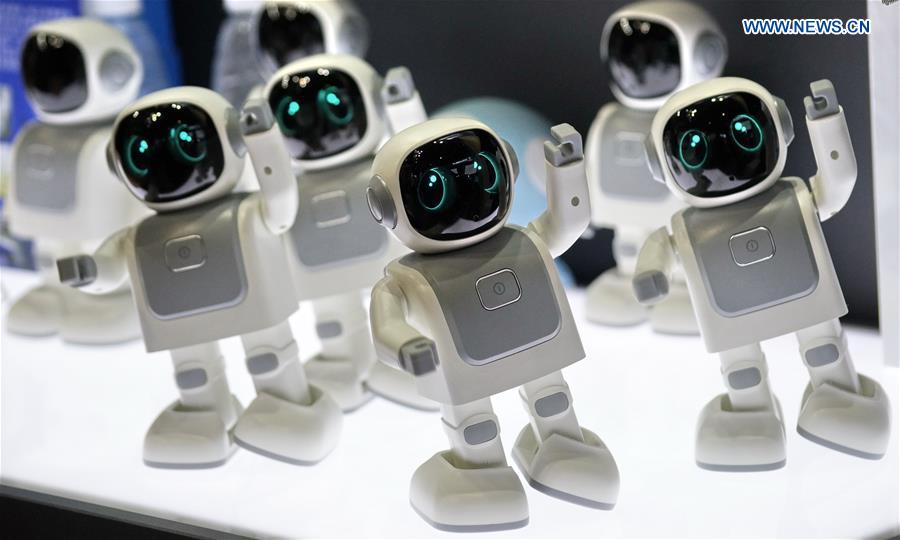 Photo taken on Aug. 21, 2019 shows domestic robots exhibited at the World Robot Exhibition in Beijing, capital of China. [File photo/Xinhua]
According to the report, Beijing has attracted an investment of 55 billion yuan (about US$7.67 billion) in the AI sector. Internet companies represent the major foundation for AI development in Beijing, as they provide the largest investment – accounting for 62.4% of China's AI computing investment market share. Beijing is home to China's biggest internet search engine Baidu, as well as other well-known internet companies like Byte Dance, JD.com, and Xiaomi, all of which have made considerable achievements in the AI sector.
According to the report, AI development in Beijing is also driven by a sound business environment and a high concentration of AI startups. It shows that Beijing has the largest number of AI startups in China—around 500—and includes benchmark companies like Cambricon and Horizon Robotics.
What sustains the momentum of AI development in Beijing is the talent pool. Beijing is a hub of top universities such as Tsinghua University, Peking University, and Beihang University, serving as an immediate source of AI talents for Beijing-based AI companies.
Shenzhen, Shanghai, and Guangzhou are ranked behind Beijing and Hangzhou in the report. It also notes that the AI market in China is expected to maintain a high growth momentum, with its compound annual growth rate reaching 44.9% in the next five years and overall scale up to US$17.5 billion.