Northeast China's ports of Manzhouli and Suifenhe on the China-Russia border have seen over 3,000 China-Europe freight train trips this year, according to the China Railway Harbin Group Co., Ltd.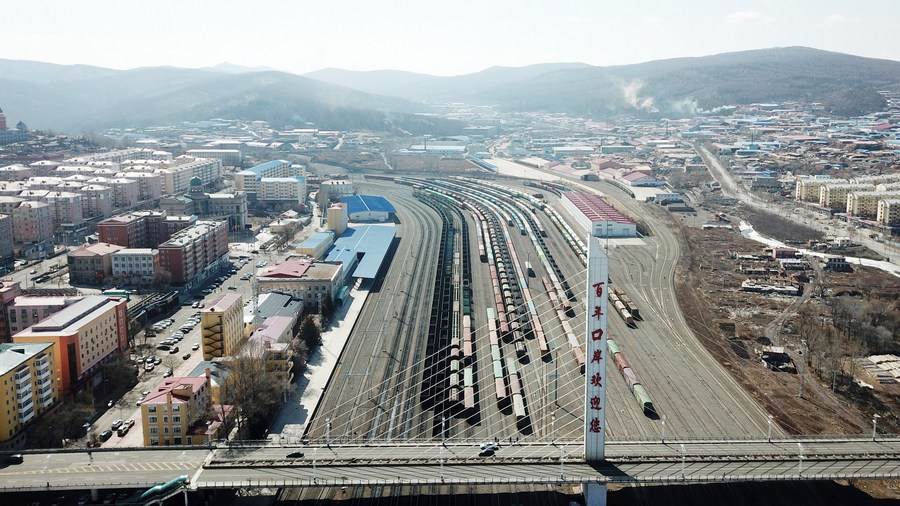 Aerial photo taken on March 31, 2021 shows Suifenhe Railway Port in Suifenhe, northeast China's Heilongjiang Province. (Xinhua/Wang Jianwei)
As of Wednesday, the two ports had handled 3,037 China-Europe freight train trips with 291,186 TEUs of goods, up 35.5 percent and 44.6 percent year on year, respectively.

In the same period, Suifenhe port witnessed 323 China-Europe freight train trips with 29,176 TEUs of cargo, surging by 207.6 percent and 218.7 percent, respectively.
Over 50 China-Europe freight train routes pass through the two ports, linking more than 10 countries with 60 Chinese cities including Guangzhou, Changsha and Tianjin, among others.