The northern Chinese port city of Tianjin, a junction of land and sea routes for the Belt and Road (B&R) Initiative, witnessed a 21 percent year-on-year growth in trade with B&R countries in August, the local customs authorities said Tuesday.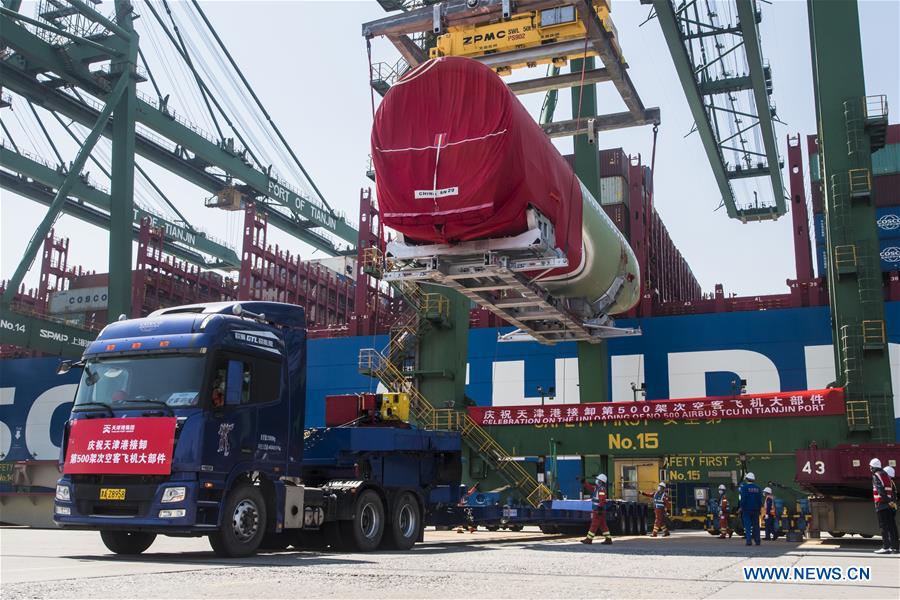 Workers unload Airbus aircraft component at Tianjin Port in north China's Tianjin, on April 11, 2020. [Photo/Xinhua]
Trade between Tianjin and B&R countries accounted for 30.6 percent of the city's total foreign trade, which rose 12.7 percent year-on-year to 66.6 billion yuan in August, according to Tianjin Customs.
This marks double-digit growth in the city's foreign trade over three consecutive months.
Private enterprises have become a new engine to drive Tianjin's foreign trade growth. Foreign trade through private enterprises in Tianjin rose 27.6 percent year-on-year to 26.8 billion yuan in August.
Mechanical and electrical products topped the list of exports from Tianjin in August, accounting for 66.2 percent of the total exports.