East China's Zhejiang province saw robust growth in its foreign trade with countries and regions along the Belt and Road in 2019, local authorities said.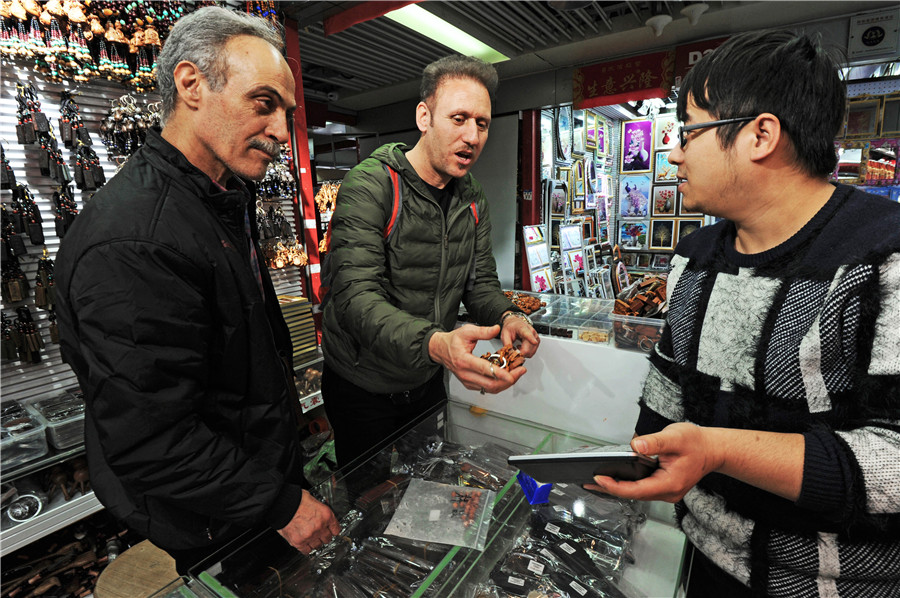 Two foreign customers discuss with a merchant at the International Trade Mart in Yiwu, east China's Zhejiang province, on Dec. 3, 2019. [Photo/Xinhua]
The trade rose by 16.7% year on year to about 1.05 trillion yuan (around US$152 billion) last year, according to Hangzhou Customs.
Both Zhejiang's exports and imports with BRI countries maintained a double-digit annual increase in 2019.
The city of Yiwu, a major small commodity hub in China, launched 528 China-Europe freight trains carrying over 42,286 standard containers last year, up 65% and 68.7% year on year, respectively.
Foreign business owners in Yiwu points to the Belt and Road Initiative as a major factor behind the rising trade volume.