Customs of the city of Urumqi, capital of northwest China's Xinjiang Uygur autonomous region said Monday that the number of China-Europe freight trains they handled from January to October surpassed the total number of last year.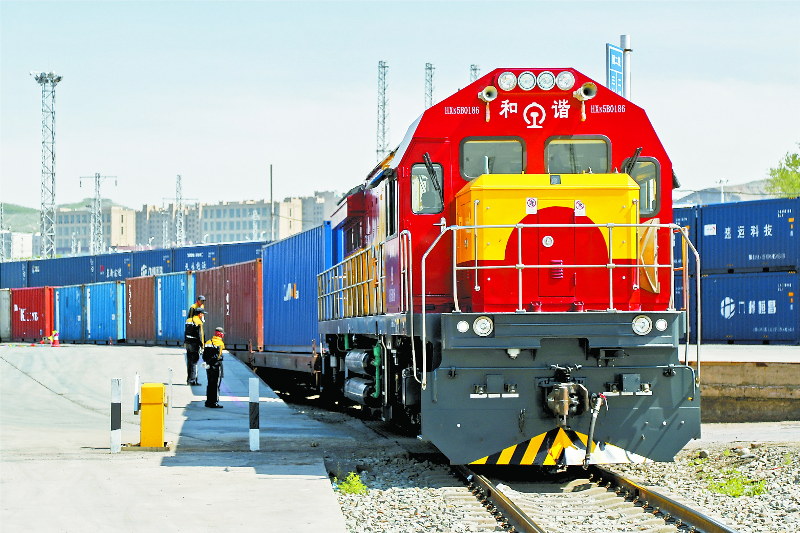 A China-Europe freight train bound for Almaty, Kazakhstan sets out from Urumqi, Xinjiang Uygur autonomous region, on May 25, 2019. [Photo/xjdaily.com]
Urumqi Customs saw the number of China-Europe freight trains skyrocket to 5,743 in the first 10 months this year, up 53.68% year on year.
Customs authorities handled 4,386 such trains last year.
The customs said those trains ran on 16 routes, departing from Chinese cities including Lianyungang in east China's Jiangsu Province, the city of Zhengzhou in central China's Henan Province and southwestern cities of Chengdu and Chongqing. The inbound trains mainly came from countries including Germany, Poland, Uzbekistan and Kazakhstan.
China-EU trains transported a greater variety of goods this year, the customs said, adding there were more than 200 categories of items, from electronic products and daily necessities to fresh food and mechanical products. Among them, many were indigenous products from Xinjiang.
While taking Chinse goods to Europe, the trains are bringing back more goods from Europe. In 2014, less than 10% of the trains were full on back trips, the number has now risen to 73%, according to the customs.
To provide better services for the China-Europe freight trains, Urumqi Customs said they have optimized and streamlined the customs clearance process, reducing the time from 24 hours to less than 14 hours.
Sitting in the core area of the Silk Road Economic Belt, Xinjiang has become an important international logistics hub.