In an ambitious bid to promote economic and cultural exchanges between China and the UK, a group of 40 Chinese TV executives undertook an epic journey.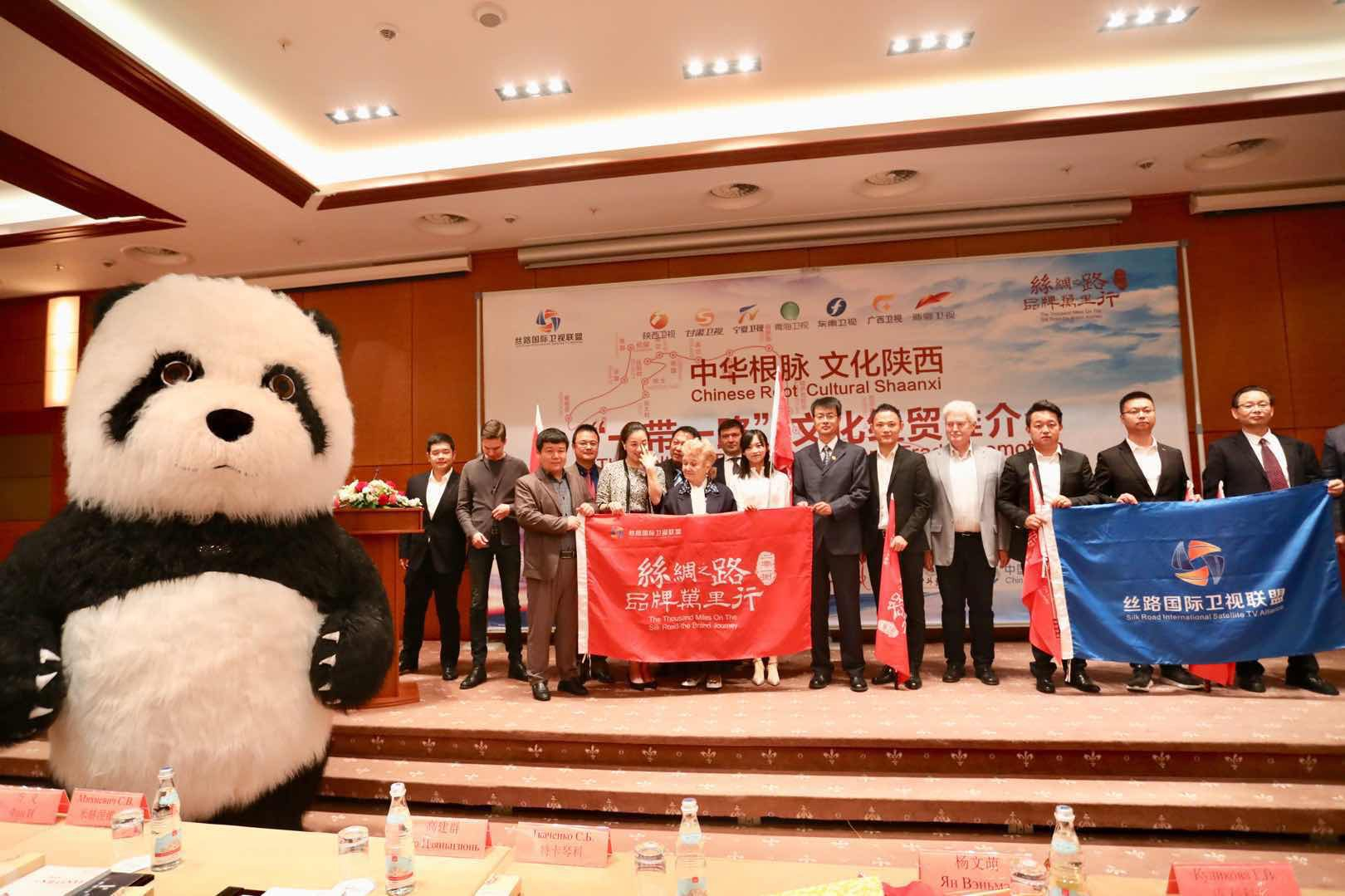 The Chinese delegation poses at the launching ceremony held in Xi'an City, northwest China's Shaanxi Province. [Photo/CGTN]
Covering a whopping 70,000 kilometers in 10 weeks, the Chinese delegation which drove all the way from northwest China's Xi'an City, which is also home to the Terracotta Army and birthplace of the ancient Slik Road, reached London on November 1.
On a typical rainy day, with Chinese folk music in the background, a ceremony was held in the British capital to welcome the "adventure squad" from China.
A map of the group's route was signed and unveiled by Alderman Charles Bowman, Lord Mayor of London and Chinese officials.
Geng Zhenhao, general manager of Shaanxi Satellite TV, said that the group drove across 30 countries and covered over 70,000 kilometers to retrace the ancient Silk Road.
"We connected with people of different countries through our camera lens. We promoted Chinese culture in these countries and brought foreign cultures back to China. From this point of view, we have played a role in enhancing people-to-people bond," said Geng.
"We drove through Western Europe and deeply felt that the Chinese and Western European cultures are deeply connected. We received a warm welcome from the local people," he added.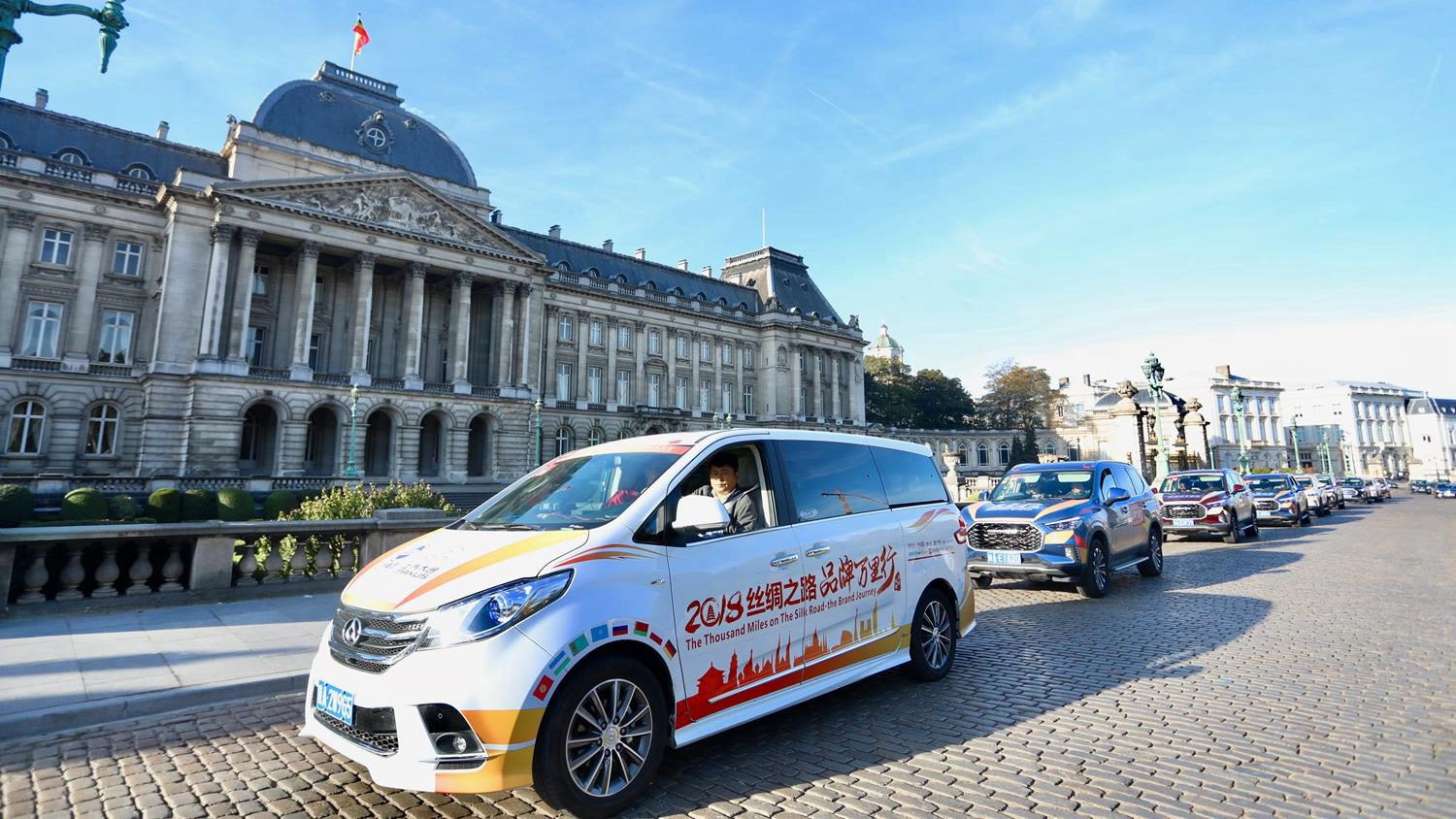 Vehicles of the Chinese delegation en route to London. [Photo/CGTN]
The visit by the Chinese delegation to the UK comes at a special time for both countries.
This year marks the fifth anniversary of the "Belt and Road Initiative" proposed by Chinese President Xi Jinping.
It is also a critical time for China-UK relations as Brexit is approaching.
"As the natural Western hub for the Belt and Road Initiative, London is eager to provide its support," said Bowman, adding that the UK would also offer its financial services to support the infrastructure projects under the BRI.
"London is a prominent international financial center. We are experts in service delivering for infrastructure. We cannot wait to help support the extraordinary vision that is impacting the world," he added.
Chinese and British leaders say bilateral ties have entered a "golden era" of development. While trade and investment relations have deepened in the last two decades, observers say there is plenty of room for growth. The visit by the Chinese delegation is expected to play a part in bringing about greater trade and cultural cooperation between the two countries.