As the rural revitalization strategy breathes new life into country areas, villagers in Guangdong province are taking pride in beautifying their surroundings.
Reversing the trend of seeking a better life in the cities, the villagers are returning home in greater numbers to escape long work hours and set up businesses.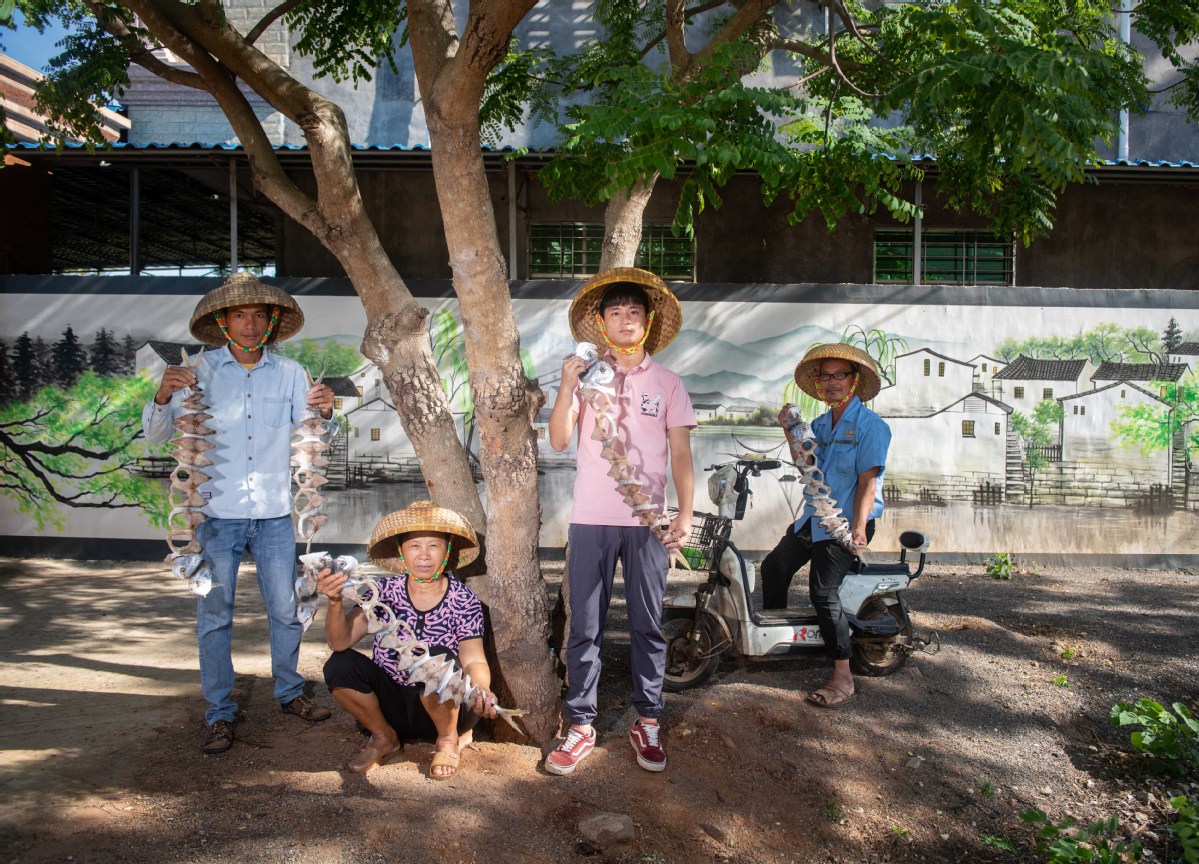 Yin Guojin (second from right) quit his job in Hainan province and returned to Liusha village in Zhanjiang, Guangdong, to help run the family's fish farm. [Photo/Nanfang Daily]
"Nowadays our village has become more beautiful, and I am satisfied with that," said Zhu Zhouyan from Tanru village in Maoming. "What I hope to do is to earn more money and make my life here better and better."
Yin Guojin, 22, quit his job in Hainan province last year and returned to Liusha village, Leizhou county, Zhanjiang, to help his father run the family butterfish farm. With a high annual output, the butterfish farm is a major employer and has 30 staff members.
"The better environment in the village and stronger government support of the aquaculture industry are bringing back more young people," Yin said. "We live by the sea and we should make the most of it. As long as we work hard, we can turn our resources into cash."
The returning young people are injecting momentum into the economic development of the village, Yin added.
The rural revitalization strategy not only enriches people's material lives but also their social ones. Cultural and recreational facilities, such as libraries, leisure squares, and fitness centers, have ushered in a new way of life in the countryside.