The State Council Information Office (SCIO) held a press conference on Sunday to brief the media about the development of Guizhou province.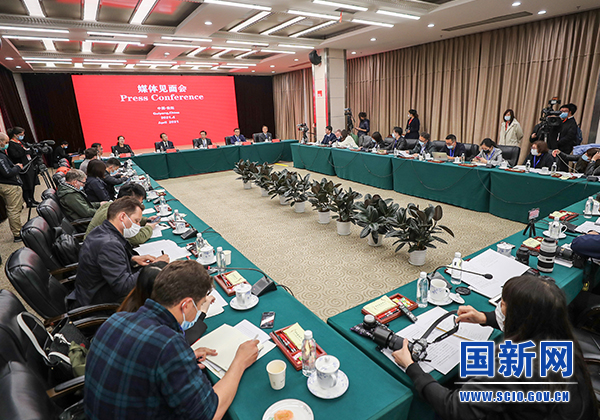 At the event in Guiyang, the provincial capital, members of domestic and foreign media outlets learned about Guizhou's cultural resources related to the early history of the Communist Party of China (CPC), its tourism industry, efforts on poverty alleviation and rural vitalization, and the development of big data sector in the province.
At the invitation of the SCIO, reporters from foreign media outlets have been visiting and conducting interviews since April 8 in China's old revolutionary base areas such as the city of Jinggangshan, known as the cradle of the Chinese revolution, in eastern China's Jiangxi province and the city of Zunyi in Guizhou province.
The activities were organized for foreign media to learn about the history of the CPC and the spirits of Chinese communists.