The Copyright Society of China on Saturday set up a working committee on copyright protection of written works in Beijing under the guidance of the National Copyright Administration.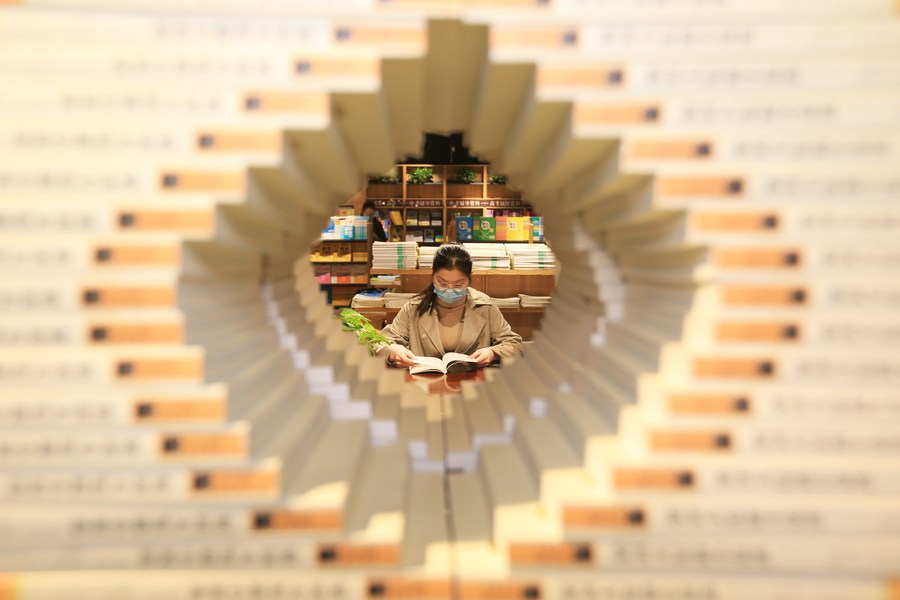 A woman reads a book at a bookstore in Bijie city, southwest China's Guizhou province, April 22, 2020. [Photo/Xinhua]
The establishment of the committee will help improve copyright protection mechanisms and protect the lawful rights and interests of copyright owners, according to experts.
China's online literature industry suffers an average annual loss of over 5 billion yuan (about US$726 million) due to piracy, industry data showed.
According to this year's legislation plan, the strengthening of copyright protection of online content will be added to the draft amendment to the Copyright Law.
In the Internet era, the protection of written works copyrights is of great significance to the healthy and orderly development of the industry, said Yu Cike, head of the copyright management division under the Publicity Department of the Communist Party of China Central Committee.