The cultural event series "Experience China" opened in Rome, Italy on June 15, drawing hundreds of local people to the charms of China's traditional culture and arts.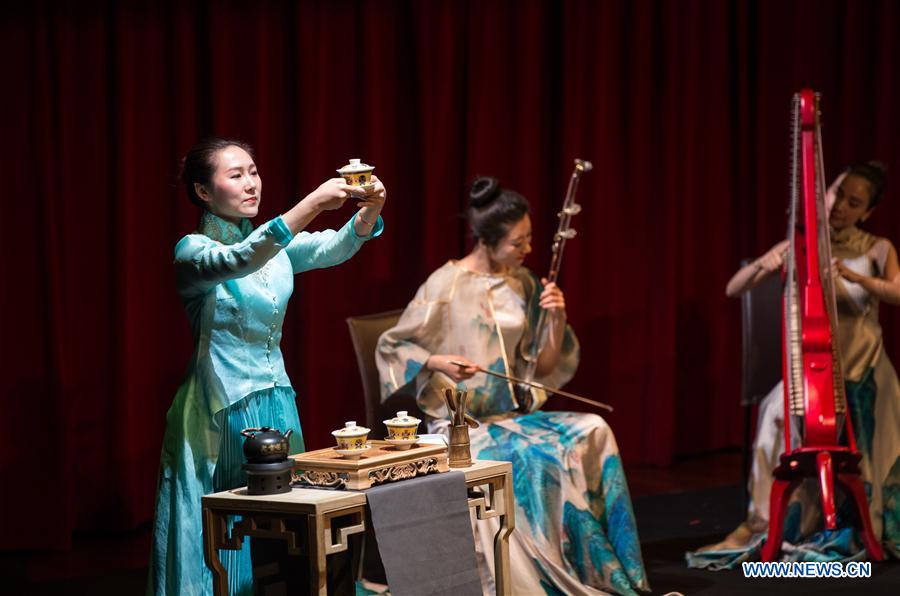 Artists perform during a show in Rome, Italy, June 16, 2018. A collective show of Chinese contemporary artists took place in the Italian capital on Friday, offering multiple insights into China's traditional cultural world. Titled "Experiencing China: The Nine Splendid Forms of Chinese Traditional Art", the event was part of an initiative aimed at enhancing both the overall knowledge of China in Italy and the artistic exchange between the two countries. [Photo/Xinhua]
Organized by the State Council Information Office of China and the Chinese Embassy in Italy, the weeklong event will introduce the nine splendid forms of Chinese traditional art as well as other cultural treasures to audiences in Rome.
Speaking at the opening ceremony, Zhuang Rongwen, deputy head of the Publicity Department of the Communist Party of China Central Committee, said China and Italy are both ancient civilizations with splendid cultural heritages.
Zhuang, who is also head of the State Administration of Press and Publication of China and head of the National Copyright Administration of China, added that the event is part of an initiative by both countries to deepen cultural exchanges and cooperation, and that it will help enhance friendship between the two peoples.
Li Ruiyu, Chinese ambassador in Italy, said the Italian locals could enjoy the charms of Chinese traditional culture as well as Chinese people's "wish for harmony" and "willingness to share" through the event.
During the opening event, Chinese artists put on performances like flower arrangement, Peking Opera, Tai Chi as well as traditional dancing and music.
The "Experience China" event series lifted its curtains on June 14, featuring exhibitions, artistic performances and the signing of cooperation agreements between educational institutions of both countries.