The 13th Beijing-Tokyo Forum was held from Dec. 15-17 in Beijing. During the forum, participants from China and Japan held extensive discussions about building an open world economic order and maintaining peace in Asia.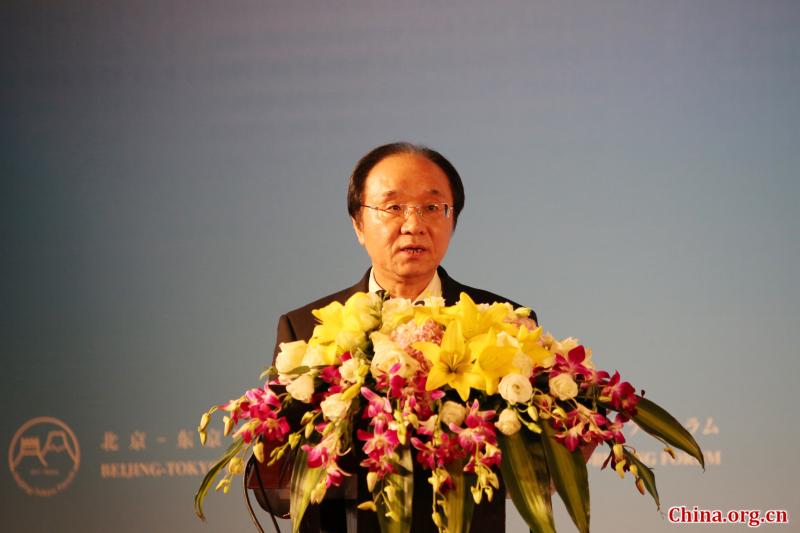 Wang Gangyi, vice president of the China International Publishing Group, announced the Beijing Consensus. Participants from the two sides reached a series of agreements to improve the bilateral relationship on various aspects, including policy, trade, security, and media cooperation.
Zhang Yansheng, chief economist at the China Center for International Economic Exchanges, said the development of China has entered a new era. He said promoting cooperation between China and Japan will become the key to their shared prosperity.
"The Sino-Japanese relationship should be judged on the basis of international circumstances, and both sides should consider the issues from the view of the public," said Kazuo Ogoura, president of the Japan Foundation and former Japanese ambassador to the Republic of Korea and France.
Zhou Bingde, president of Enlai Foundation and the niece of the late Chinese Premier Zhou Enlai, spoke about her recollections of the meeting between Zhou Enlai and former Japanese Prime Minister Kakuei Tanaka. Zhou Bingde said only peace could bring Chinese and Japanese people happiness and better lives.
This year is the 45th anniversary of the normalization of China and Japan's diplomatic relationship, while the forum will mark the 40th anniversary of the signing of the Treaty of Peace and Friendship between China and Japan in the next year.