China unveiled its first negative list on cross-border trade in services for its Hainan Free Trade Port, a major measure in the country's administrative model for trade in services, the Ministry of Commerce said on Monday.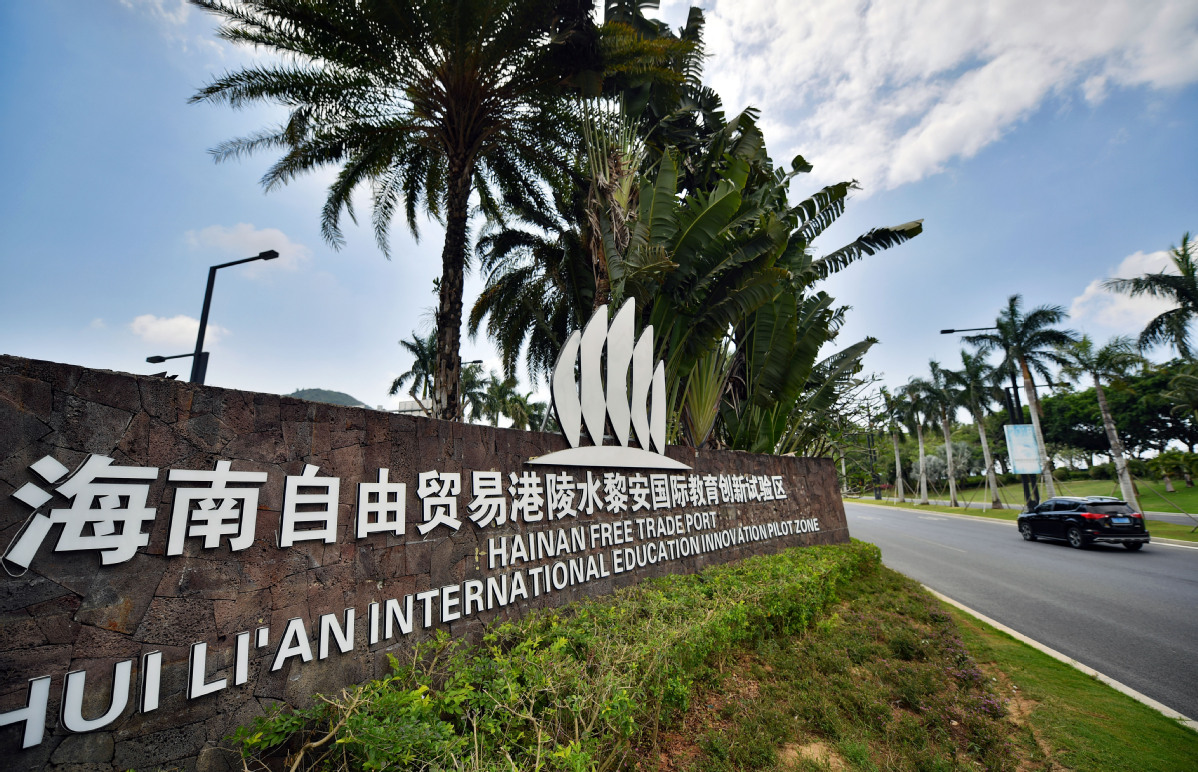 A vehicle enters the Hainan Free Trade Port's Lingshui Li'an International Education Innovation Pilot Zone in Lingshui, Hainan province, on April 5. [Photo/Xinhua]
The new policy, named the Negative List of Hainan Cross-Border Trade in Services, is scheduled to become effective on Aug 26, this year.

The document is different from the past liberalization arrangements scattered in specific sectors, said Wang Shouwen, vice-commerce minister.
"The negative list specified 70 special administrative measures in 11 sectors for overseas service providers," he said, adding domestic and foreign service providers will enjoy equal access to sectors beyond the list in Hainan Free Trade Port, with greater openness, transparency and predictability.
Through institutional opening-up, this measure could further liberalize trade in services, enhance the general level of liberalization in China and serve the creation of new development dynamics in China, he added.
According to the ministry, the new negative list widens market access in trade in services and makes higher-level opening-up arrangements in professional services, transport services and financial services, among others.
Its liberalization level goes beyond China's WTO accession commitments and its main effective FTAs in corresponding areas, said Wang.