Shijiazhuang in North China's Hebei province detected another seven positive results after mass testing for all its residents started on Wednesday, Meng Xianghong, deputy mayor of Shijiazhuang, said on Wednesday night in the city's second press conference on COVID-19 prevention and control.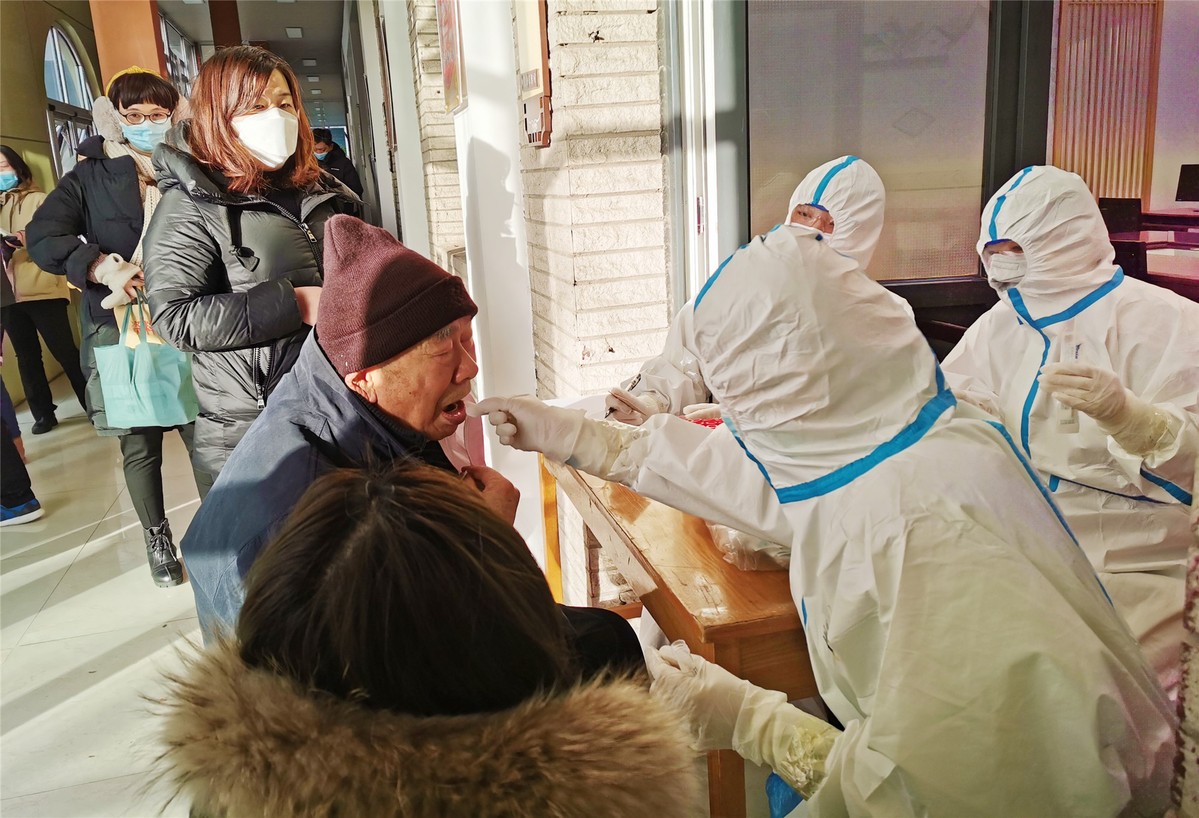 A medical worker conducts a COVID-19 nucleic acid test for a resident at a community in Shijiazhuang, Hebei province on Jan 6, 2021. The city launched a massive round of coronavirus tests following a recent outbreak. [Photo/For China Daily]
Before this, the city had reported a total of 33 new locally transmitted cases over four consecutive days since Sunday.

Citywide testing for all 10.39 million residents started on Wednesday. As of 5 pm that day, 2 million samples had been collected and 600,000 tested, with seven returning positive for the virus.
Over 5,000 spots for nucleic acid sample collection are set up in communities and villages across the city.
The provincial health commission in Hebei has mobilized about 1,000 medical staff from other cities to Shijiazhuang as of Wednesday to support its fight against the outbreak, Zhang Dongsheng, deputy head of the Shijiazhuang Health Commission, said at the conference.
He added another 2, 000 medical staff will arrive in the city on Thursday.
Producers of protective suits and masks in Shijiazhuang have increased their daily output to support the fight. The daily output of face masks has been increased from 800,000 to 4 million and 60,000 protective suits can be produced each day, the conference disclosed.
Nangong in Xingtai, Hebei, which also has reported local confirmed cases, has finished collecting samples of its 362,819 permanent residents for mass testing. Other parts of Xingtai started mass testing for all residents on Wednesday, and is expected to finish in three days.