Starting from Sept. 29, news conferences organized by the Publicity Department of the Communist Party of China Central Committee and the State Council Information Office of China will take place at a brand-new hall located along Chang'an Avenue.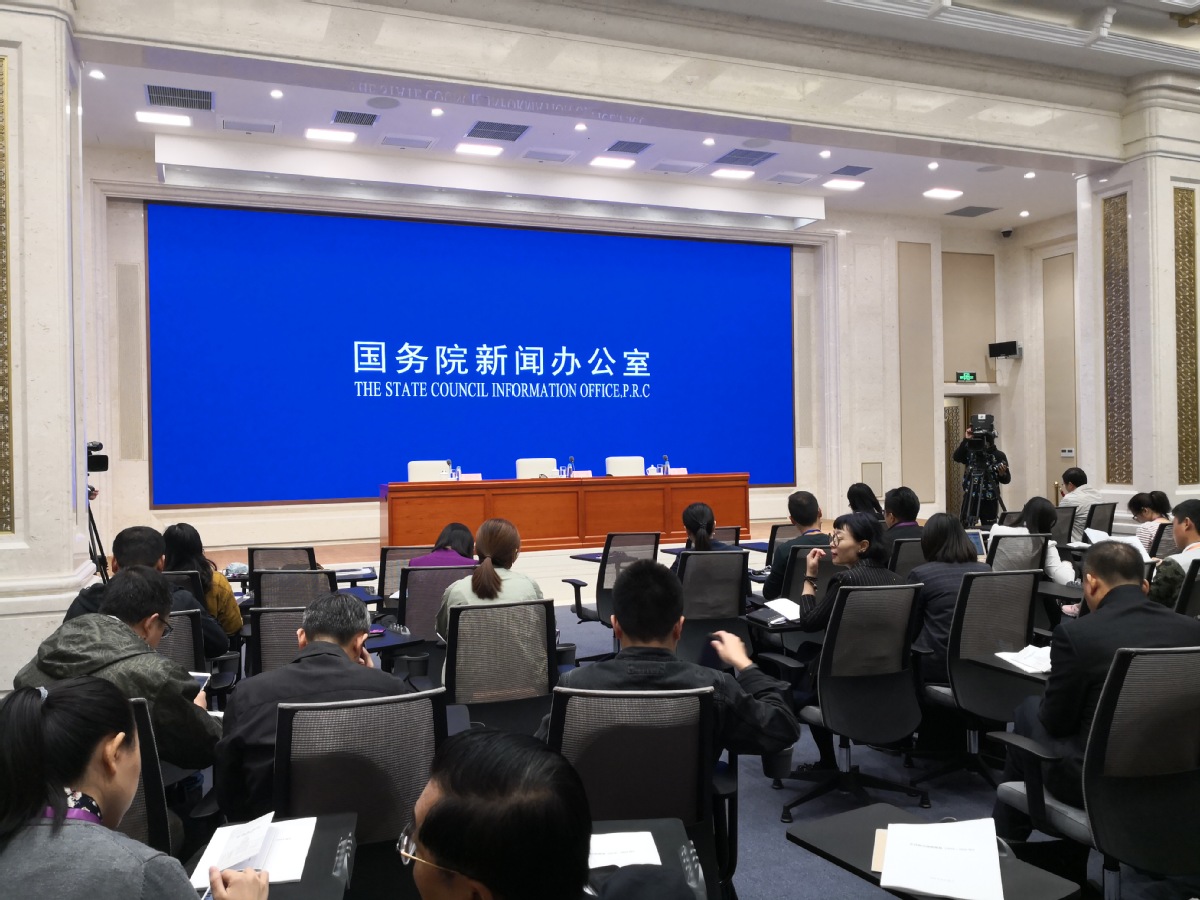 Photo taken on Sept. 29, 2018 shows the new news conference hall. [Photo by Wang Xiaodong/chinadaily.com.cn]
At 10 am, Zhang Yong, vice-chairman of the National Development and Reform Commission, and Yu Xinrong, vice-minister of agriculture and rural affairs, will meet the press and talk about China's Strategy Plan for Rural Vitalization (2018-2022).
The new news conference hall, at No. 11 on West Chang'an Avenue, consists of a main news hall, two briefing rooms and a media working area. The facility provides free Wi-Fi and cable internet, telephone, fax, printing and copying services to better support reporters from home and abroad. A half-hour before major news conferences, refreshments will also be served.
The building was once the Beijing Telegraph Building, the first large-scale integrated communications hub since the founding of the People's Republic of China. It also represented the largest information hub in Asia in 1958, the year the building was first used.
The previous news conference hall, located at 225 Chaoyangmen Neidajie, began operations in July 2000 and witnessed more than 1,300 news conferences.
China's government information release system has seen great improvements over the past decades. In 1982, as required by the central government, the Ministry of Foreign Affairs and the National Bureau of Statistics took the lead in starting regular news conferences. In 1992, the State Council Information Office of China was officially established. In January 1993, the office held its first news conference and invited Li Lanqing, former minister of foreign economic relations and trade, to meet the press.
Since then, the number of news conferences organized by the State Council Information Office of China has gradually increased, from about a dozen in 1993 to 133 last year. The content of news conferences has also become more diversified, from simply releasing information about government policies and decision-making to timely responding to hot social issues. So far, Party and government organizations at central and local levels have all established information release systems and have 244 spokespersons in total.