.
The State Council Information Office of China (SCIO) held a press conference on Thursday afternoon about a white paper titled "China and the World Trade Organization."
Wang Shouwen, vice minister of commerce, and Xi Yanchun, spokesperson of the SCIO, attended the press conference.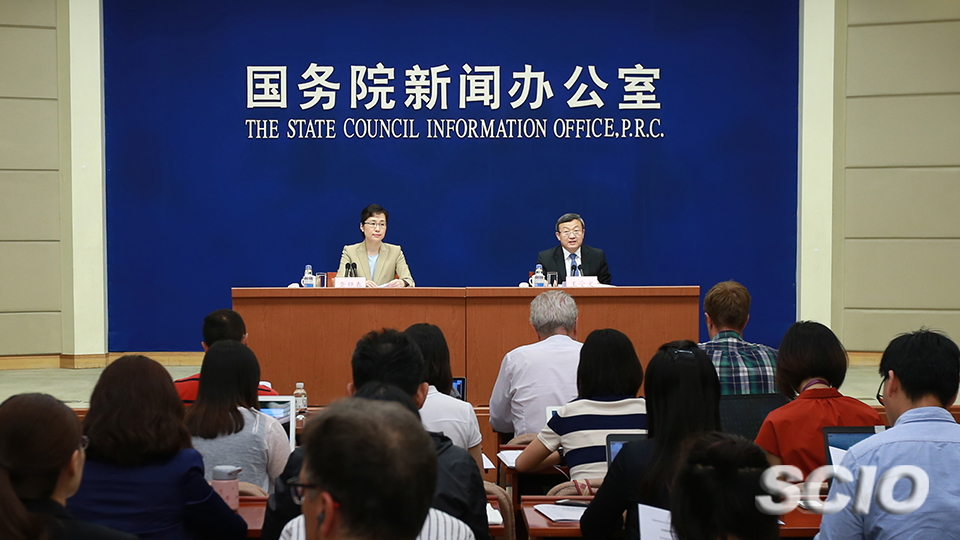 The State Council Information Office of China (SCIO) holds a press conference about white paper on China and World Trade Organization (WTO) in Beijing on June 28, 2018. [Photo by Luan Haijun/China SCIO]
Since joining the WTO 17 years ago, China has seen deep-going market economy system reform, ever-improving market system, and optimizing business environment, Wang told reporters.
China has worked to straighten out the relationship between the government and the market to give the latter a decisive role in resource allocation and to better tap into the role of the development needs, but also to make concrete action in pushing forward economic globalization to benefit people across the world, Wang added.
China has faithfully fulfilled its WTO accession Commitments, said Wang, stressing that China firmly supports the multilateral trading system.
The country will continue to uphold the principle of achieving shared benefits through consultation and collaboration in advancing the Belt and Road Initiative, so as to provide others with opportunities to take a ride on the express train of China's development, Wang said.
China hopes to promote common development around the world, realize mutually beneficial and win-win outcomes, work with all countries to build a community with a shared future that features highly-integrated interests and mutual interdependence, the vice minister added.