The top official of each provincial region will head up a "lake chief" system to coordinate the protection and management of lakes and their tributaries, according to a guideline published by the central government on Thursday.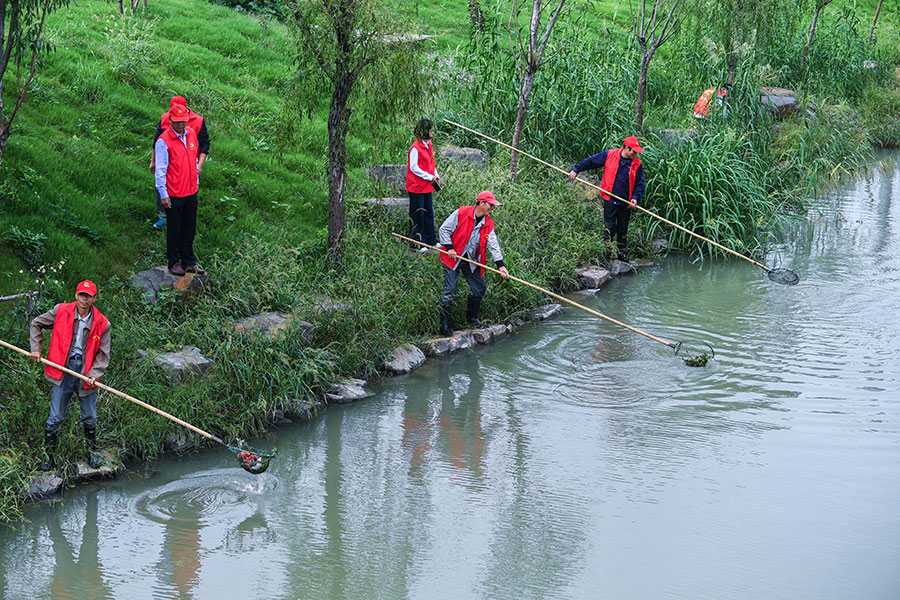 These leaders will be responsible for clarifying the responsibilities for chiefs in a four-level system and coordinating different authorities to solve major problems in the protection of water bodies, the guideline said.
The lake chief system is expected to cover all lakes in the country by the end of this year.
The guideline was approved on Dec. 20 at the first meeting of the Leading Group for Deepening Overall Reform of the Communist Party of China Central Committee, which is headed by President Xi Jinping.
Before establishing the lake chief system, the central government pledged in late 2016 to cover the country with a "river chief" system - in which government heads are assigned to take charge of protecting waterways in their area - within two years.
Currently, the river chief system has been established in 23 provincial regions. In 2017, about 310,000 river chiefs at township level or above had been appointed, in addition to 620,000 at village level, according to the Ministry of Water Resources.
The river chief system has helped find solutions to many problems that have troubled the management of rivers and lakes, according to said Chen Lei, minister of water resources. Previously, some rivers had no management or were managed by different authorities at the same time.
With the river chief system, he said, all rivers have someone in charge of their management and the disparate forces have been united, which brings better management results.