The 56 years of friendship between Zambia and China continues to bear tangible fruits and has brought about social and economic benefits that are too visible to ignore, Zambian officials say.
Chongwe Member of Parliament, Japhen Mwakalombe in an interview in Chongwe, a town in Lusaka Province of Zambia on Monday described the Zambia-China friendship as reciprocal. To him, both countries have shown that they are committed to enhancing the ties.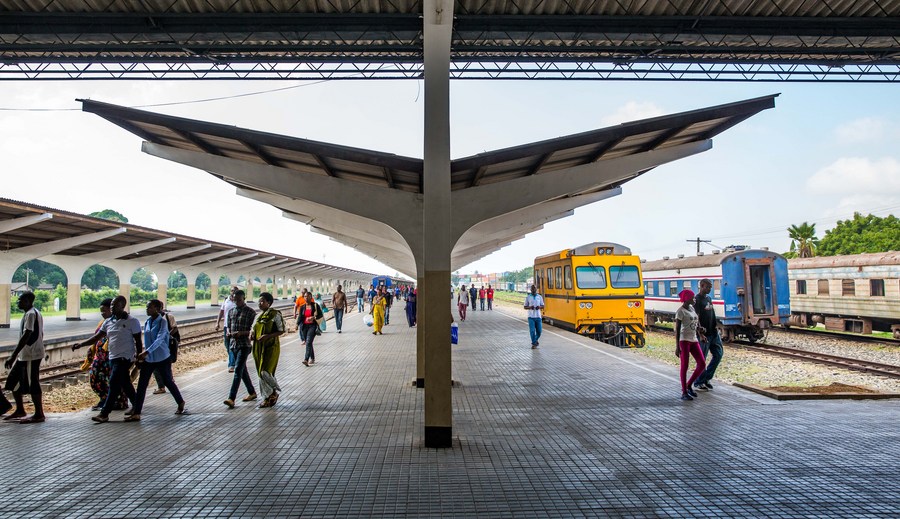 Passengers leave a train after arriving at the Dar Es Salaam station of Tanzania-Zambia Railway in Dar Es Salaam, capital of Tanzania, Feb. 14, 2019. [Photo/Xinhua]
He gave an example of the Tanzania-Zambia Railway (TAZARA) Memorial Park being constructed in Chongwe as one visible example of the cooperation between the two countries. The construction of the memorial park, which started last year, intends to commemorate the Chinese who died during the construction of the TAZARA.
Mwakalombe said that the park will not only serve as a memorial site but also will be a great tourist attraction. He predicts an increase in tourism activities once the project is completed.
He also pointed out that the Chinese people had continued to exhibit great workmanship in various infrastructure projects in Zambia. He argues that Zambia has particularly benefited from the exemplary work culture of the Chinese people.
He cited the upgrading of the Kenneth Kaunda International Airport in Chongwe and the Ndola International Airport in Ndola. He said that the Chinese people have been key in ensuring that these two projects are actualized. The Kenneth Kaunda International Airport upgrade project was at 98 percent of completion and works are expected to be completed in the first quarter of 2021.
Chongwe deputy mayor, Evans M'hambi also cited the launching of the inaugural export of fresh blueberries by a Zambian company to China as one clear testimony of the growing friendship that stood out in the year 2020.
He was glad that Zambian President Edgar Lungu successfully flagged off the inaugural export of Zambia-grown fresh blueberry fruits to China last month.
"We are thankful that China has accorded Zambia a chance to be the first and only country in the Southern African region to gain access to the lucrative blueberry market in China. We have the berries and the good climate for its growth, but what is it without a ready market?" he said.
He also noted that despite the negative effects of the COVID-19 pandemic, the Chinese people had continued to faithfully support Zambia in many ways.
He observed that the Zambia-China friendship is one that continues to grow in various sectors, and looked forward to continued partnerships in the year 2021.