Senior health officials and experts from China and 17 countries of Central and Eastern Europe (CEE) held a video conference on Wednesday, exchanging information on the fight against the novel coronavirus and calling for "coordinated international response."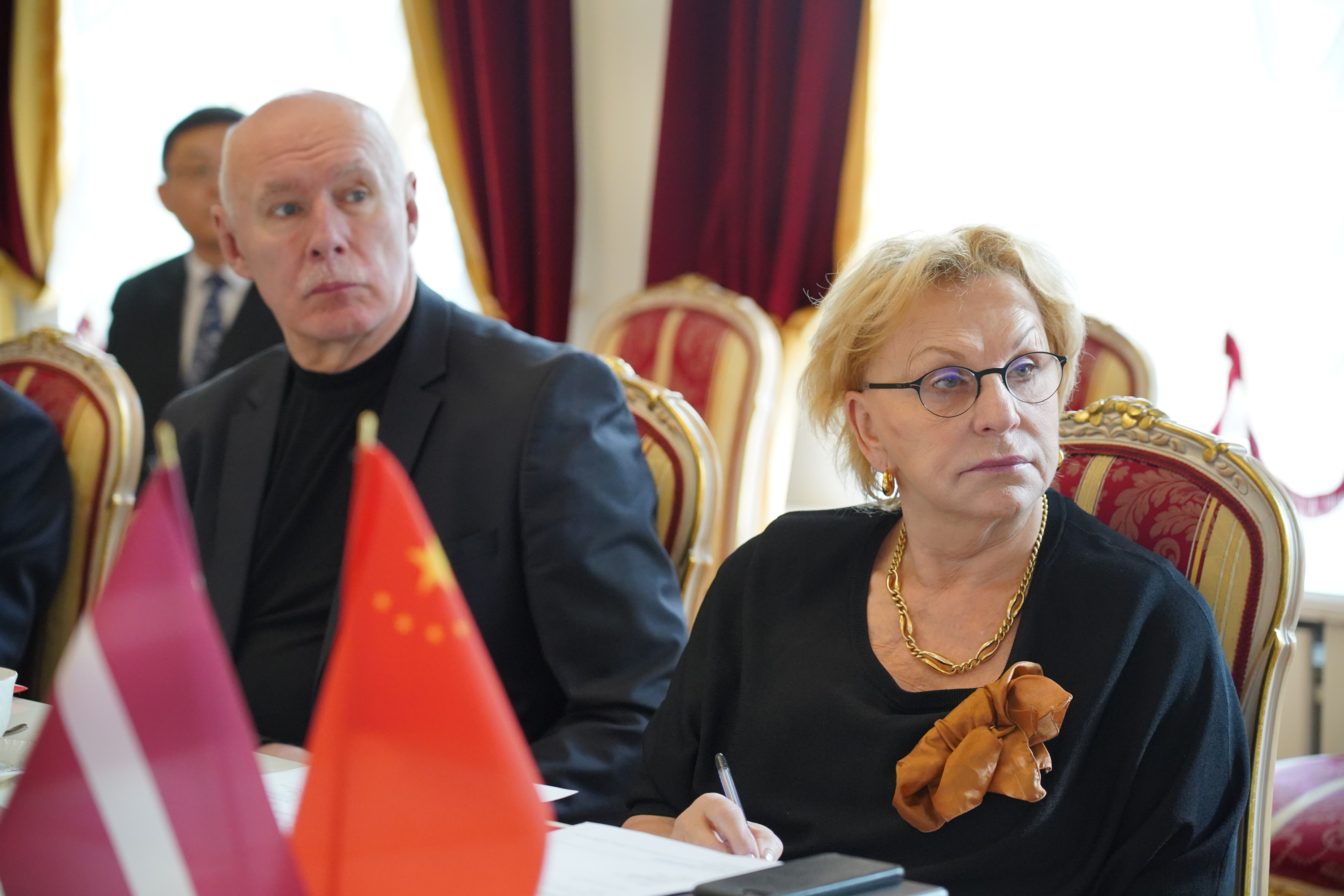 Latvian participants attend a video conference with Chinese health officials, experts and their counterparts from Central and Eastern European (CEE) countries in Riga, Latvia, March 13, 2020. [Photo/Xinhua]
Speaking at the conference, Andrei Baciu, State Secretary of the Health Ministry of Romania, said the COVID-19 pandemic is the defining global health crisis of our time.
"The fight against this virus requires a coordinated international response, solidarity, and commitment to reinforce our public health sectors and to mitigate the social-economic impact," he said.
Baciu stressed that "sharing experiences and lessons learned is an essential part of future updates of our national strategic plans to contain the COVID-19 pandemic."
Apart from Romania, the other 16 CEE countries attending the video conference are Albania, Bosnia and Herzegovina (BiH), Bulgaria, Croatia, the Czech Republic, Estonia, Greece, Hungary, Latvia, Lithuania, Montenegro, North Macedonia, Poland, Serbia, Slovakia, and Slovenia.
Ankica Gudeljevic, Minister of the Civil Affairs of BiH, highlighted the importance of cooperation in the country's fight against COVID-19 in her speech at the video conference.
"BiH is a very good example that cooperation, respect and exchange of knowledge and experience is very important in this fight," said Gudeljevic, adding that cooperation is crucial during a global pandemic because every country has its own effective measures in dealing with COVID-19 which creates synergy needed for global recovery.
The minister appreciated China's hosting of the video conference, which she said "helps our health professionals in BiH share knowledge and their own experiences. Lessons learned at this conference are very useful for dealing with COVID-19."
Roman Prymula, epidemiologist and Deputy Health Minister of the Czech Republic, shared with the attendants the latest progress in combating COVID-19 and the control measures taken in his country.
He noted that the government is now gradually relaxing the restrictions, considering the overall situation is easing and more people have been released from hospitals.
Zeng Yixin, vice-minister of China's National Health Commission and chair of the video call, said that China has achieved major results in epidemic prevention and control through arduous efforts.
Zeng reiterated that China is willing to cooperate with all participating countries in drug and vaccine research and development, and in epidemic prevention capacity building, to effectively prevent the cross-border spread of the virus.
In March, a similar video conference was held between China and CEE countries.