Chinese Ambassador to Iraq Zhang Tao said on Monday that China will donate diagnostic kits to Iraq to help it fight the outbreak of the COVID-19.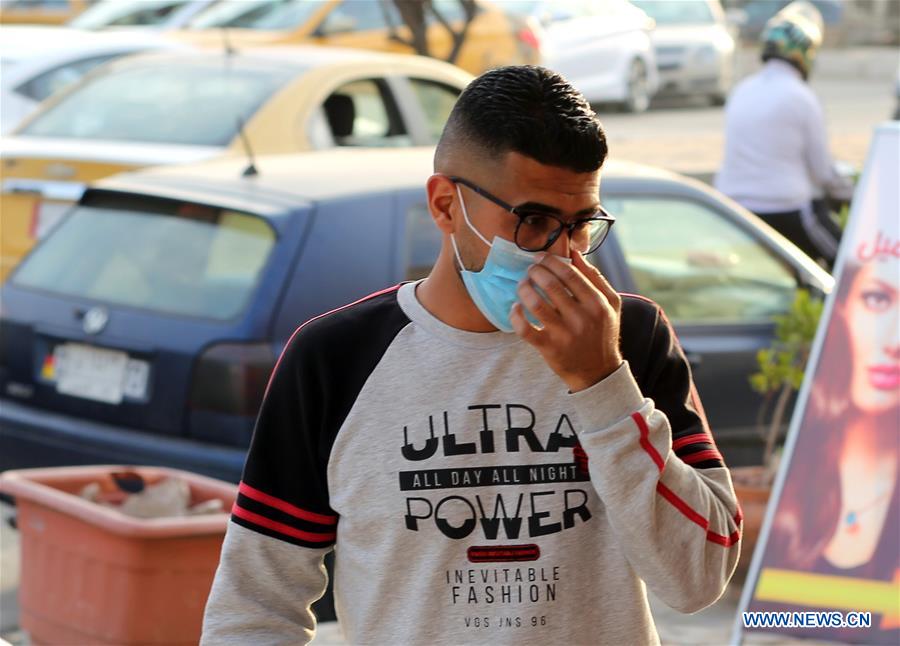 A man wearing a mask is seen in Baghdad, Iraq, on Feb. 29, 2020. [Photo/Xinhua]
Zhang made the announcement during his meeting with Abdul Karim Mustafa, undersecretary for political affairs at the Iraqi Foreign Ministry, where they exchanged views on cooperation in combating the novel coronavirus, according to a statement by the Chinese Embassy in Iraq.
The donated kits from China will be enough to diagnose 1,000 suspected cases, the statement said.
"The Chinese side is currently studying positively the possibility of donating other medical materials and providing technical support for Iraq," Zhang was quoted by the embassy statement as saying.
The two sides also discussed the beneficial experience China has gained in confronting and curbing the coronavirus, according to a separate statement by the Iraqi Foreign Ministry.
Earlier in the day, the Iraqi Health Ministry announced that 26 cases of COVID-19 have been detected in Iraq, with 13 of them in the capital Baghdad.