The 17th China-ASEAN Expo, a major event for boosting trade and economic ties between both sides, is scheduled for Sept. 18 to 21, 2020, with innovative cooperation as its focus, expo organizer said Monday.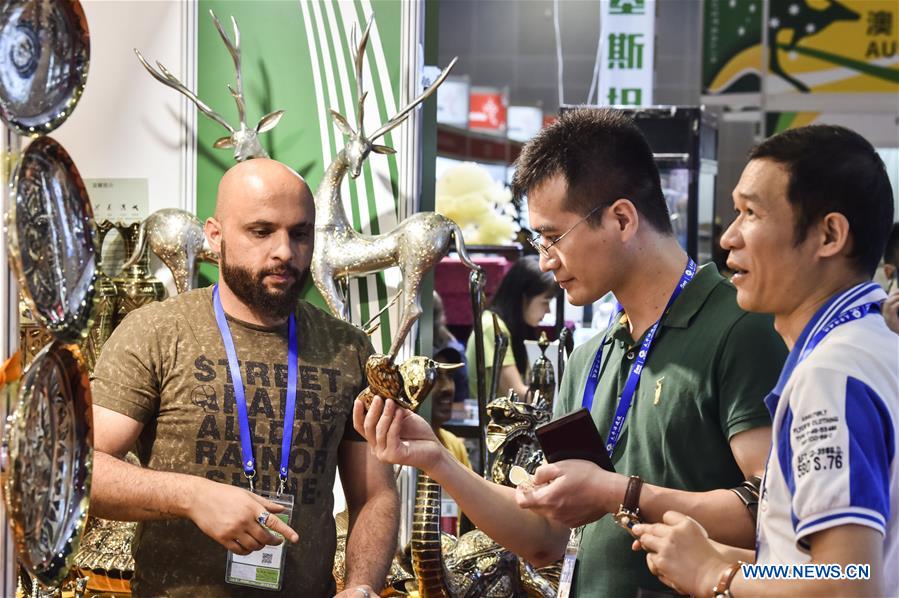 Visitors choose Pakistani bronze ware during the 16th China-ASEAN Expo in Nanning, capital of south China's Guangxi Zhuang Autonomous Region, Sept. 23, 2019. [Photo/Xinhua]
The event will be held in Nanning, capital of southern China's Guangxi Zhuang Autonomous Region, with Laos as the country of honor, the expo secretariat said.
This year's expo is expected to emphasize the scientific and technological aspects and added value of the exhibits, strengthen international cooperation in service trade and promote further integration in the industrial chain, supply chain and value chain between both sides.
Last year's event saw 2,848 enterprises participating. A total of 502 economic cooperation deals were signed at the event, of which 439 were international projects.