After Kou Shunchao arrived in 2006 in Havana, Cuba's capital, at age 19, he became one of the first Chinese to pursue medical studies in Cuba.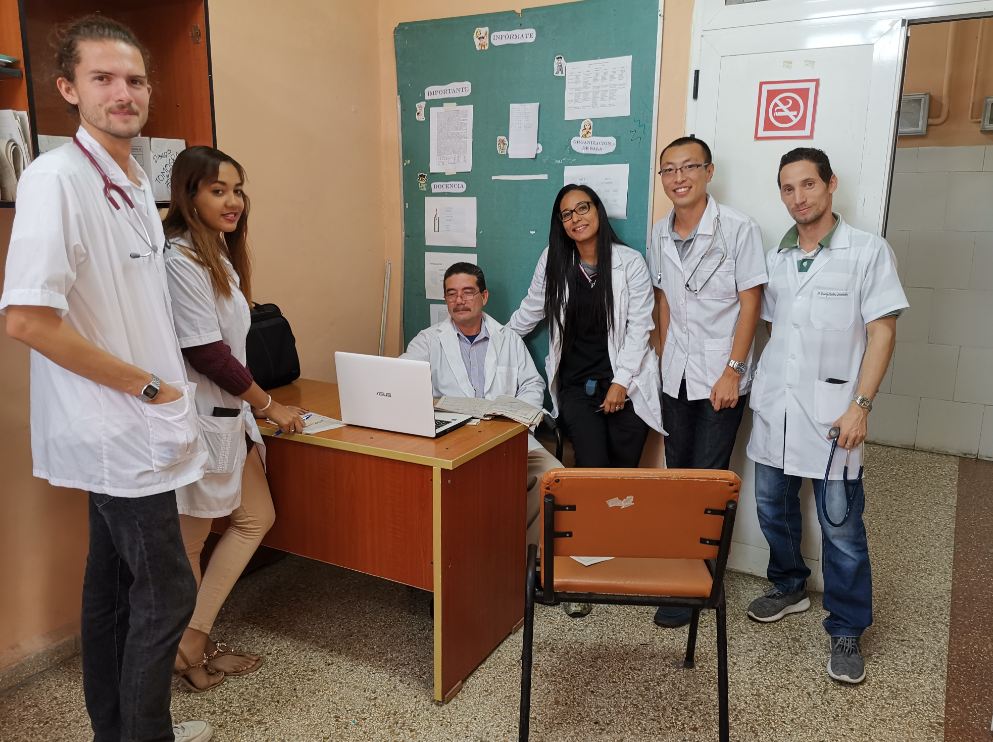 Kou Shunchao (2nd R) and his classmates from Cuba and other Latin American countries pose for a photo with the physician in charge of a ward at Calixito Garica Hospital in Havana last month. [Photo provided to China Daily]
Kou, from Qinghai province, would spend the next 13 years – almost half his life – in the Caribbean island nation.
More than 3,000 Chinese students from 12 central and western provinces have studied in the country with a Cuban government scholarship. They have since gone on to become doctors and nurses back home.
"I chose the project because of the financial aid given by the government. I could also learn Spanish as well as medicine, my major," the 32-year-old said of his decision to study in Cuba. Financial concerns were also a key motivation for most of the Chinese students taking part in the program.
Li Siya from Xi'an, capital of Shaanxi province, did some research and found that Cuba is strong in the fields of biopharmaceutical technology, ophthalmic clinical practice and clinical medicine.