It has been more than 40 years since the U.S. and the Soviet Union brought back lunar rocks to Earth.
On Tuesday morning, China's largest carrier rocket Long March-5 sent the Chang'e-5 robotic spacecraft into space on a designated trajectory. A new journey of acquiring lunar samples has just begun.
From launching, to landing, to returning, what has the lunar probe experienced and what will it experience in the next several days? What are the goals and challenges for the mission?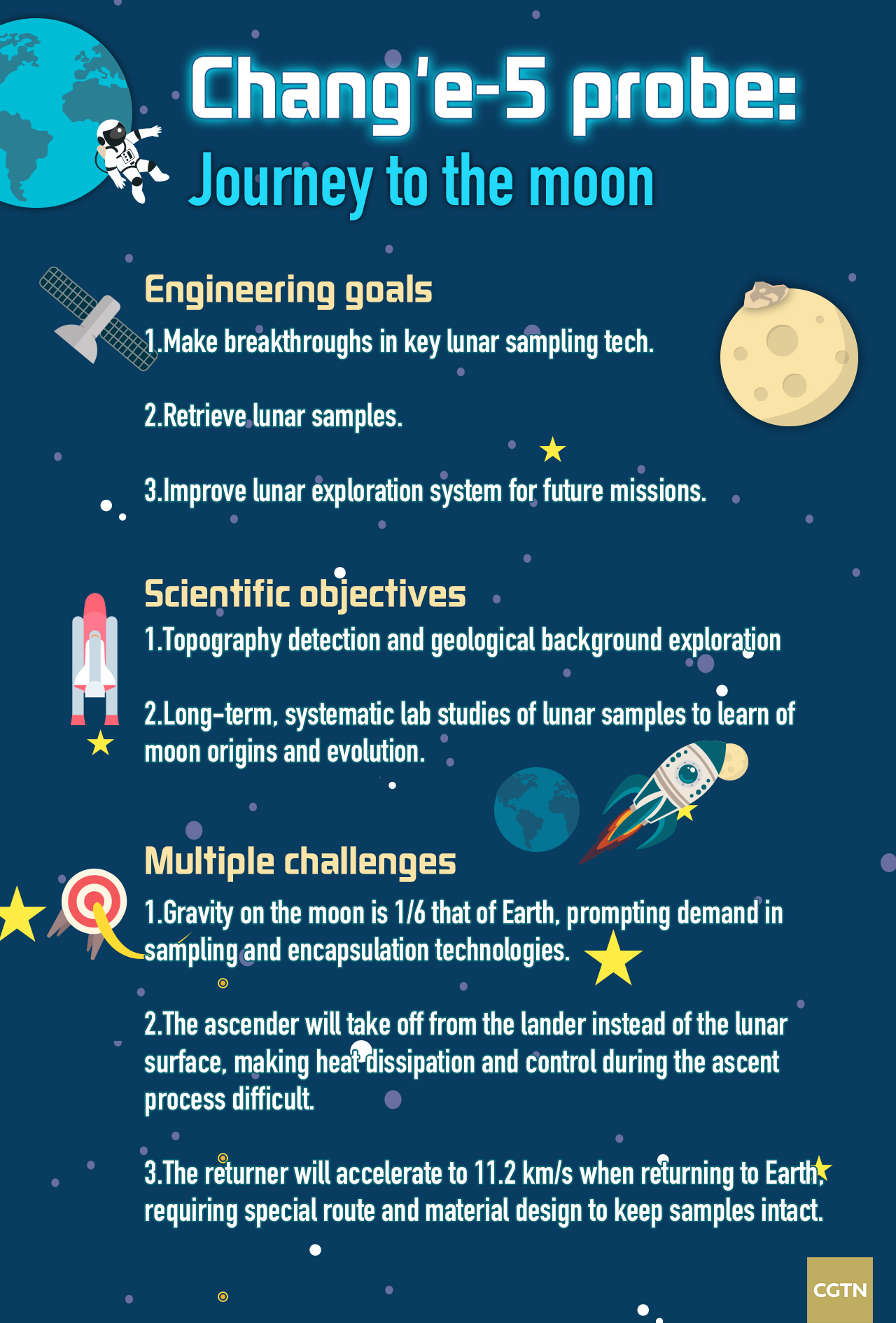 According to Dr. Neil Bowles, a planetary scientist at Oxford University who spoke with BBC News, the samples returned by the previous U.S. and Soviet missions came from known locations and were dated very accurately, which allowed them to tie that information to age events in the inner solar system. While the rocks expected to be brought back this time will be much younger than the earlier missions, it may give scientists another data point for the method they use.
Global scientists believe that China's lunar mission will improve human's understanding of the moon's volcanic history, considering that the spacecraft was sent to an area where volcanoes erupted in the past.
"This will tells us about the moon's magmatic and thermal history through time, and from that we can start to answer questions more widely about when volcanism and magmatism was occurring on all of the inner solar system planets, and why the moon could have run out of energy to produce volcanoes earlier than some of those other bodies," Dr Katie Joy from the University of Manchester explained to BBC.