Beijing-based Asian Infrastructure Investment Bank (AIIB) hails its third anniversary and impresses the world with its phenomenal success.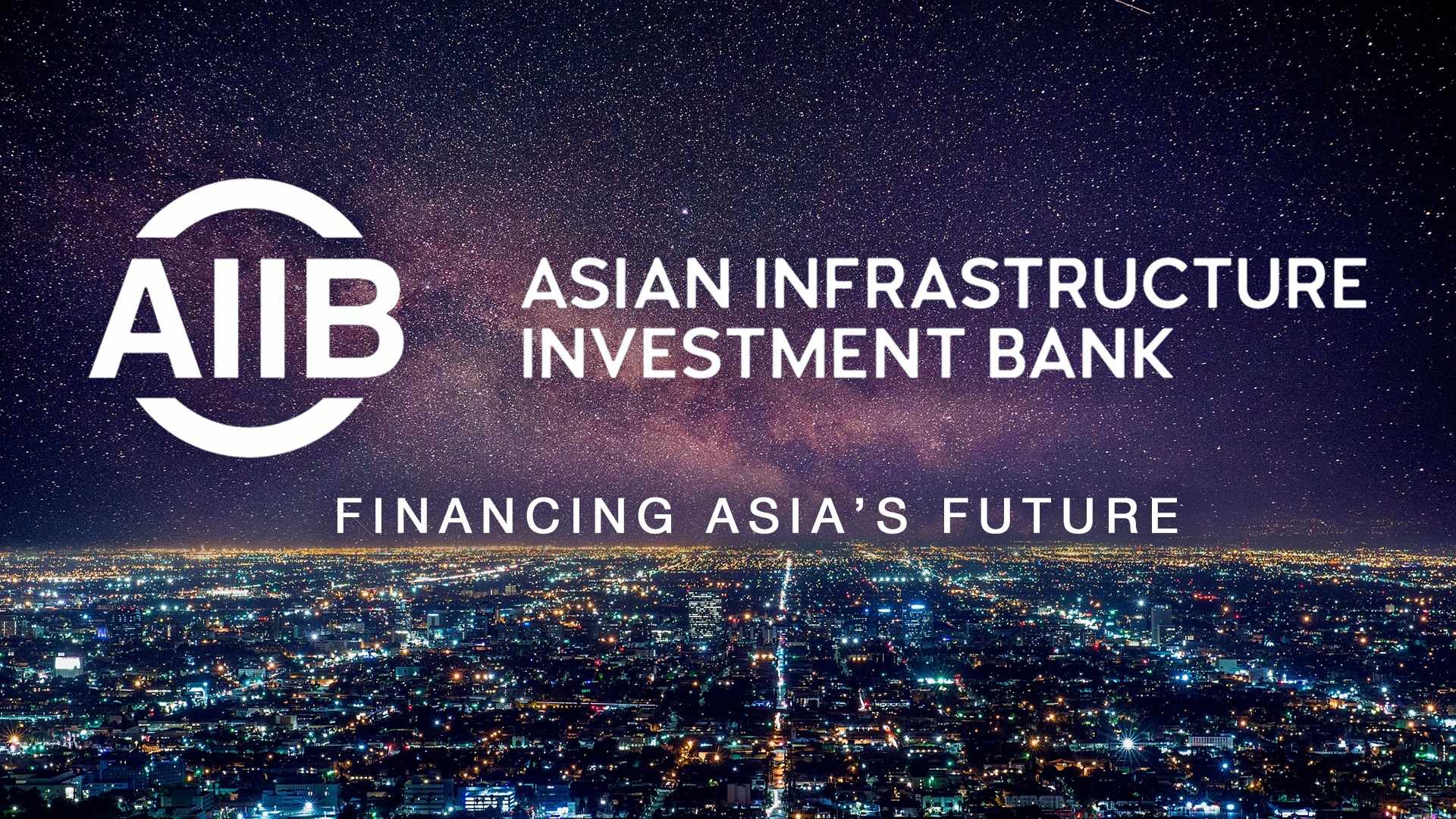 AIIB, officially established in December 25, 2015, is a bank offering sovereign and non-sovereign finance for sound and sustainable projects in energy, power generation, transportation, rural infrastructure, environmental protection and logistics across Asia.
It has completed 28 projects in 13 countries as of June 2018, with investments in projects and funds standing at 7.5 billion U.S. dollars at the end of 2018.
On December 19 this year, it approved membership of six more countries, that is, Algeria, Ghana, Libya, Morocco, Serbia and Togo, thus bringing its total members to 93, a surge from 57 three years ago.
World's top three credit rating agencies Moody, Standard & Poor's and Fitch Ratings all assigned AIIB a long-term issuer default rating of AAA on the account of its "existing and expected intrinsic strengths."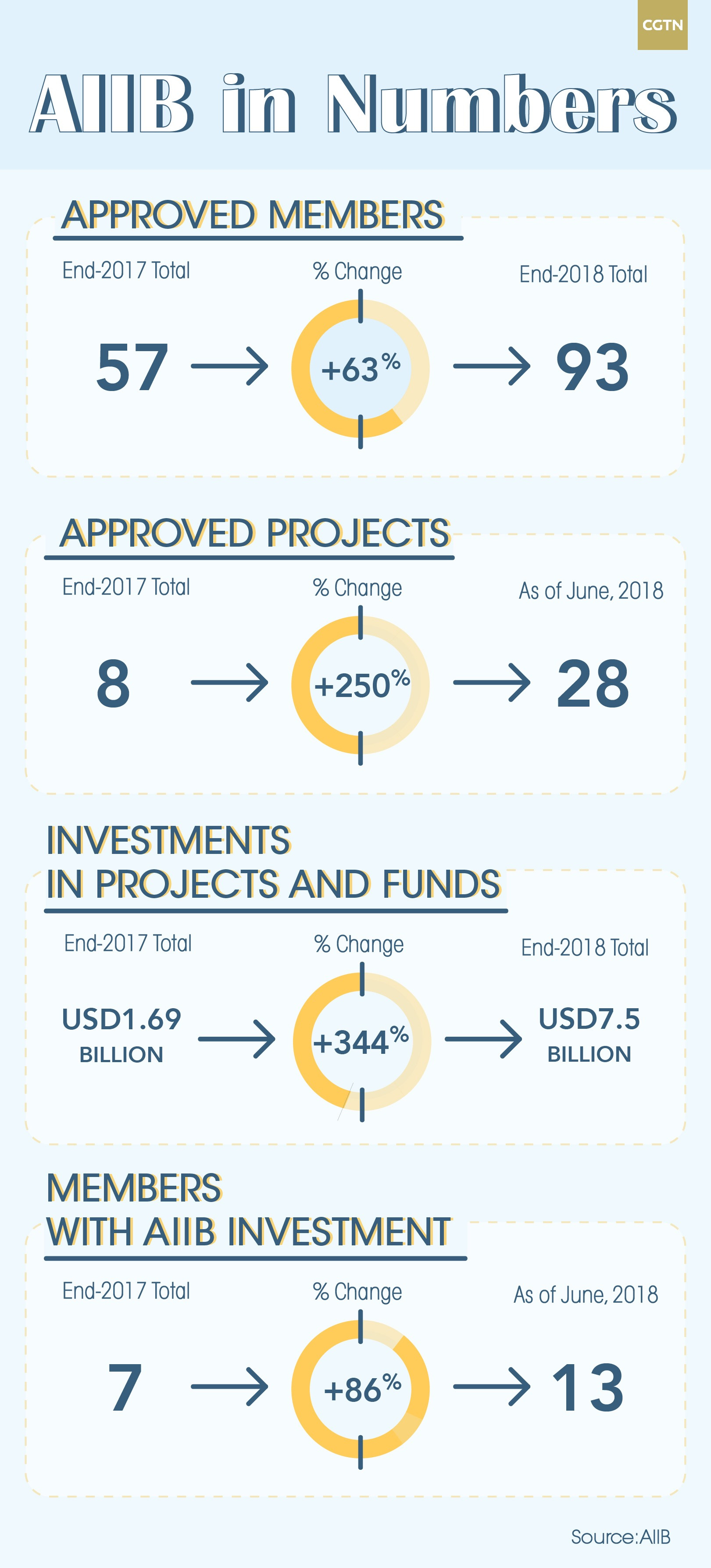 New multilateral development bank in the 21st century
D.J. Pandian, vice president and chief investment officer of AIIB, highlighted that Asia's population accounts for over 50 percent of the world's total, yet they only constitute merely 36 percent of the global economy. Strengthening the rail and road network connectivity between more landlocked countries via the financial assistance of AIIB can spur trade and economic growth and narrow the gap between these countries.
Starting from January 2016 and running through the same month of 2018, AIIB and the World Bank (WB) had co-financed 10 projects with 3.7 billion U.S. dollars, 1.7 billion U.S. dollars of which came from the former, WB said in a statement.
The AIIB and the Islamic Development Bank Group (IsDB Group) inked a Memorandum of Understanding (MOU) on June 25, 2018 to establish a framework for strategic cooperation, including seeking co-finance projects in common business areas.
IsDB Group looks forward to jointly strengthening the effectiveness and sustainability of our banks' operations and is to look for new ways to stimulate the region's economic growth together [with AIIB], said IsDB Group President H.E Dr. Bandar M.H. Hajjar.
Jin Liqun, president of AIIB, went on record as saying they always keep in mind its mission to build a new international multilateral development organization in the 21st century. Through diversified projects and programs, AIIB is responding to climate change, empowering women, building sustainable infrastructure, and promoting regional economic cooperation and integration.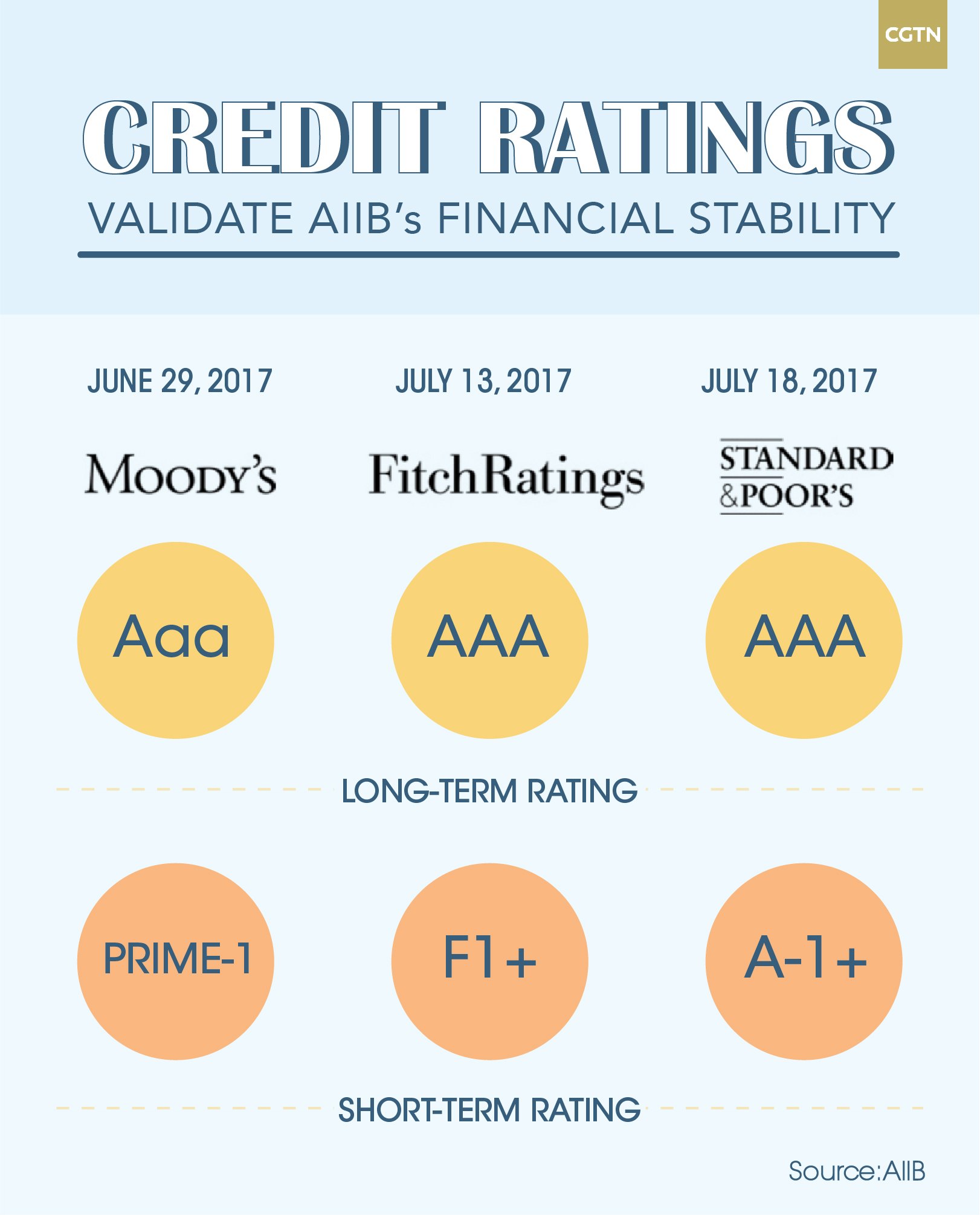 Changing people's lives for the better
Over the past three years, AIIB's financing has helped hundreds of millions of its members improve their lives.
Last September 29, the organization provided 207.6 million U.S. dollars worth of funds to Manila to improve flood management in heavy drainage areas.
The city's existing drainage system was built in the 1970s and is currently in serious need of repair. Especially during the typhoon season from June to October each year, floods frequently occur in Manila, often causing traffic accidents and casualties.
In 2009, Typhoon Ketsana, known in the Philippines as Tropical Storm Ondoy, hit the country, causing 747 fatalities and losses equivalent to around 2.7 percent of the country's economy.
In 2016, the bank provided a loan of 216.5 million U.S. dollars to help Indonesia transform its slums by building and renovating water, electricity and public transport infrastructures. It is projected to directly benefit about 9.7 million residents, with millions of people being indirect beneficiaries.
Indian Railway Minister Piyush Goyal said that "AIIB supports the high-quality infrastructure construction of Asian countries and effectively promotes the economic and social progress of these countries."