Jinzhai county was once an important Red Army revolutionary base in eastern China's Anhui province. It used to be among the country's most impoverished counties, and Dawan village was one of the county's 71 poverty-stricken villages. Dawan has a population of 3,348, and 554 of them were registered as poor at the end of 2014.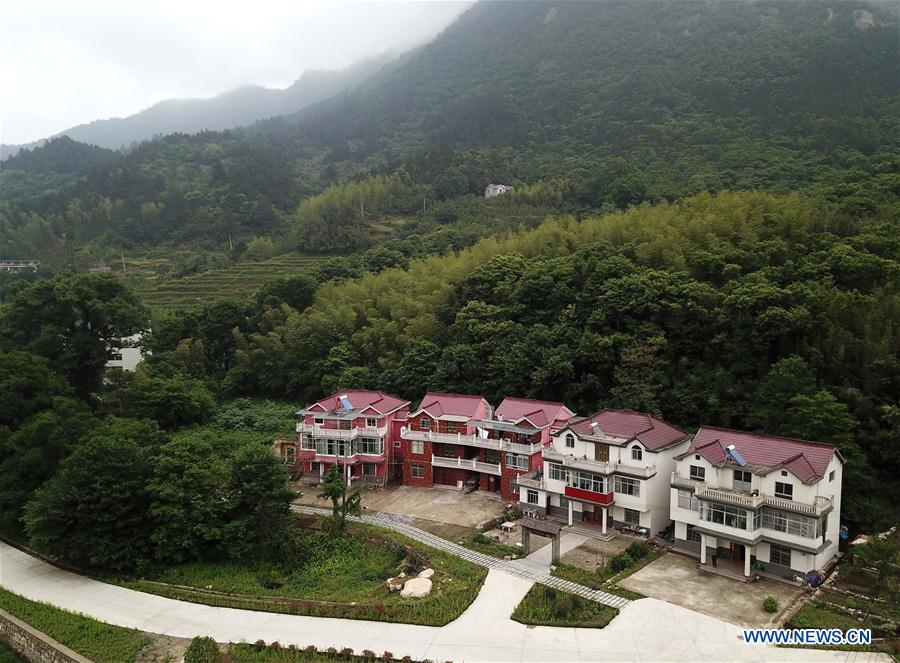 Aerial photo taken on May 18, 2019, shows residential dwellings at Dawan village of Jinzhai county, eastern China's Anhui province. [Photo/Xinhua]

After years of struggle, Dawan village has lifted itself out of poverty. The local government has taken a series of measures, including resettling villagers, expanding health benefits, developing the tea industry and rural tourism to tackle poverty and improve rural residents' livelihoods.
Migration and resettlement
Before 2016, 207 households in Dawan village had been living in rundown, brick-and-clay houses, and 18 of them lived in houses that were 100 years old. To live in new houses has been a lifelong dream for them.
By the latter half of 2019, four resettlement sites had been built in Dawan village, accommodating 201 residents from 62 impoverished households. Chen Zeping was among the first to move to the newly built community that has a better transportation infrastructure and apartments mostly paid for by the government.
Living in the brand new communities with improved environment and public services, Chen and his fellow villagers got rid of their heaviest burdens and become more confident in building up the village.