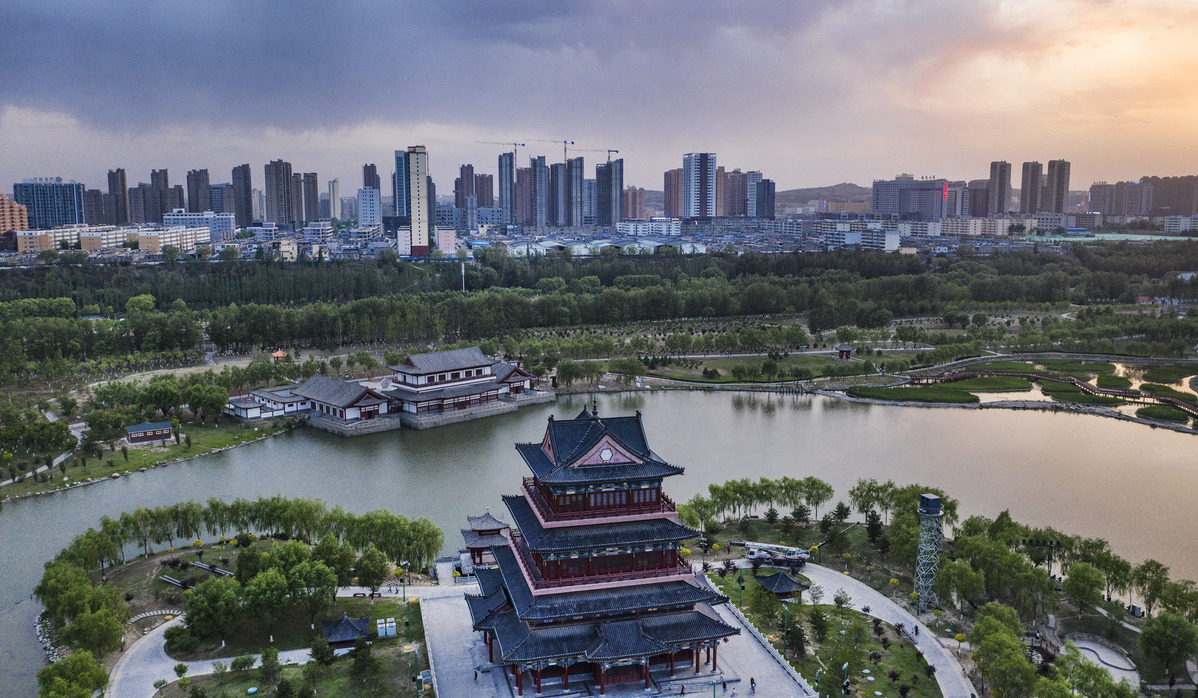 Trees planted alongside the Yuxi River, a tributary of the Yellow River in Yulin, reduce soil loss. [Photo/Xinhua]
Benefits to society
As the Xiaobaodang experiments continue, a series of trials have lasted for decades at the Xindiangou field research station in Yulin's Suide county.
Established in 1952, the station is dedicated to exploring potential solutions for water and soil conservation in the Loess Plateau.
While conducting experiments on construction work, such as silt arrestors-small dam-like structures that can help separate solids and suspended sediment and stop them from being carried by the runoff-it also operates experimental plantations to test the abilities of different plants to aid water and soil conservation across an area of 1.44 sq km.
As a result of the efforts, the vegetation coverage has risen from 3.5 percent in 1953 to about 75 percent today, while soil loss has been reduced by 80 percent, said Cui Le, the station's deputy head.
The lessons learned from the research have been promoted in other areas. For example, about 59,000 silt arrestors have been built across the Loess Plateau.
Thanks to the efforts of different regions and sectors, half of the area affected by water and soil loss in the plateau has been preliminarily treated. Meanwhile, various measures have resulted in the average annual volume of sediment entering the river from the plateau being reduced by 435 million tons in recent years, according to the Ministry of Water Resources.
As work continues at Xindiangou, researchers plan to introduce more water and soil conservation measures that will generate economic benefits.
"We have managed to transform barren slopes into lush mountains with lucid water (in the valleys). In the next step, we are going to make the lush mountains and lucid water into valuable assets," Cui said.
The concept of lucid waters and lush mountains as invaluable assets was introduced by President Xi Jinping during a 2005 visit to Anji, Zhejiang province, when he was provincial Party secretary.
"We plan to introduce more agricultural measures in the research field to seek potent solutions that will control water and soil loss while generating financial benefits for local people," Cui said.