Chen Jionghong, who helps divert floodwaters to storage areas in the Yangtze River Basin, has become used to late nights at the office, cold food and instant noodles as the strongest floods in more than two decades hit the region.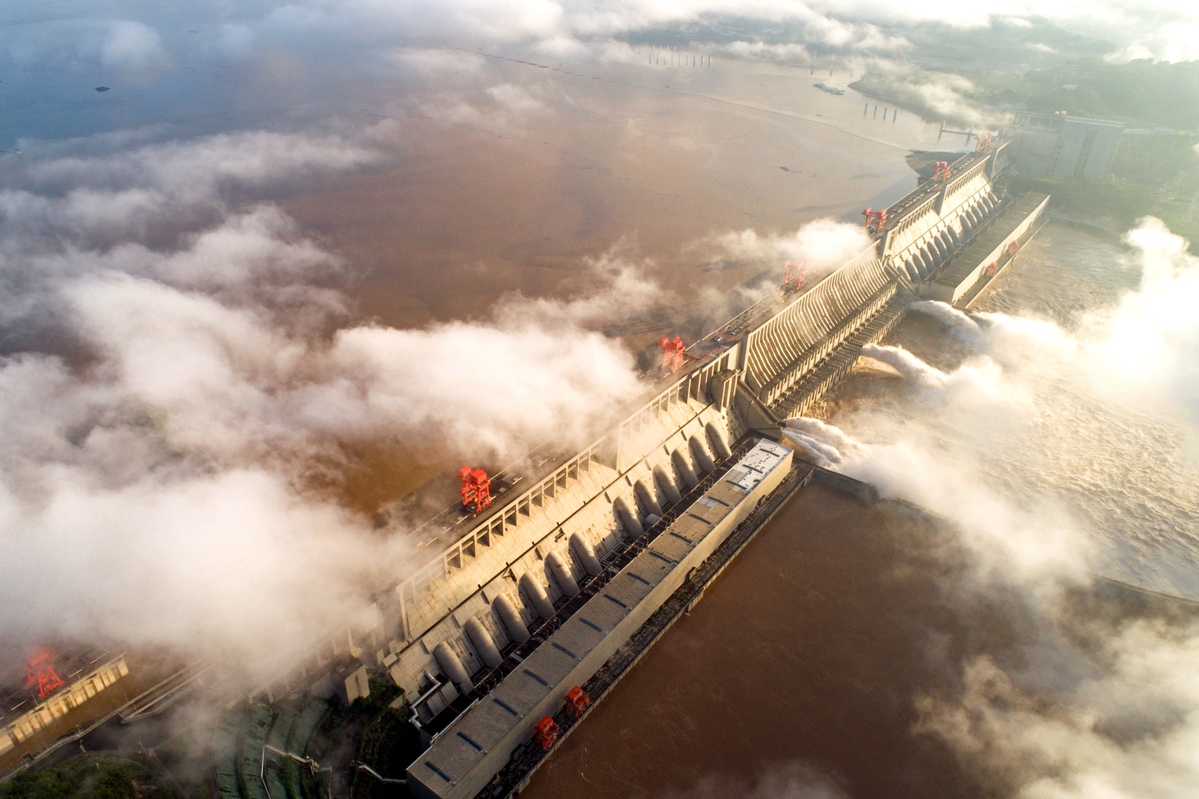 The Three Gorges Dam in Yichang, Hubei province, discharges excess floodwater on Monday. The dam has played a key role in flood relief efforts in the middle and lower reaches of the Yangtze River. [Photo/China Daily]

Since June, when the Yangtze basin entered its main rainy season, he hardly ever has time to go to the work canteen, even though it's only a five-minute walk from his office in Wuhan, Hubei province.
The canteen staff sends lunch and supper to his office, but the food is often cold by the time he can eat it. For other times, there are instant noodles, said Chen, deputy director of the water conservancy project operation division at the Changjiang Water Resources Commission's Flood and Drought Prevention Bureau.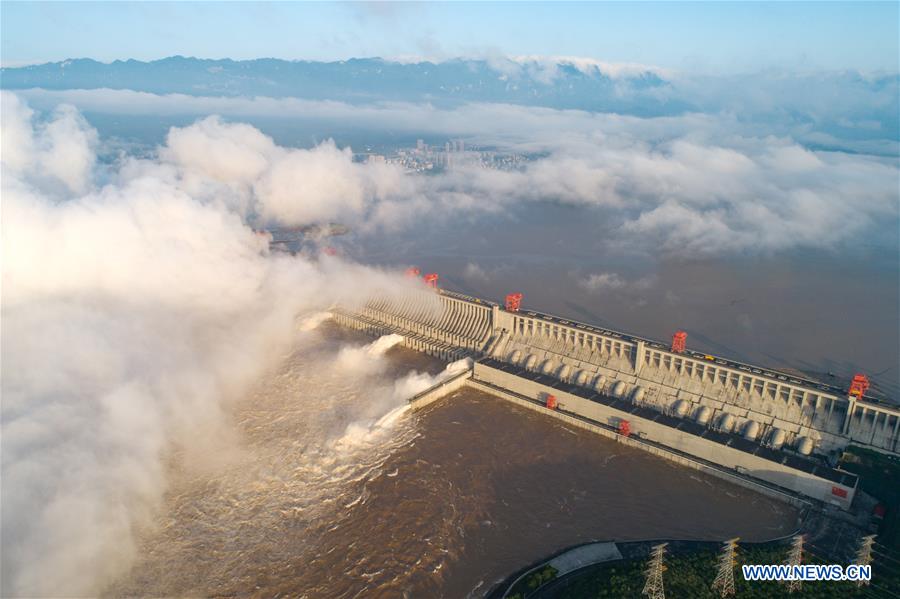 Aerial photo taken on July 27, 2020 shows floodwater being discharged from the Three Gorges Dam in Central China's Hubei province. The third flood of the year in the Yangtze River occurred in its upper reaches as the Three Gorges reservoir saw an inflow of 50,000 cubic meters per second at 2 pm Sunday. [Photo/Xinhua]

As the strongest floods since 1998 rage through many areas along Asia's longest river, Chen is just one of thousands of commission employees devoted to flood control.
Based on information from over 30,000 hydrological and rain-monitoring stations, the commission holds joint conferences twice a day. More than 30 of Chen's colleagues take part, including leaders of the commission, a body of the Ministry of Water Resources.
"Based on real time hydrological and rainfall information and forecasts, we discuss the operational plan-which water conservancy projects we are going to mobilize to help store floodwater," he said.
Aside from the conferences, which usually last two to three hours but occasionally run longer, Chen and his colleagues have a lot of other work to grapple with, and treacherous weather can make them even busier.