.Hua Mulan, the most recognizable folk heroine in Chinese culture, became known to Western audiences through Disney's 1998 classic animation. This time, however, Mulan stands on tiptoes, telling her story in a new form – ballet.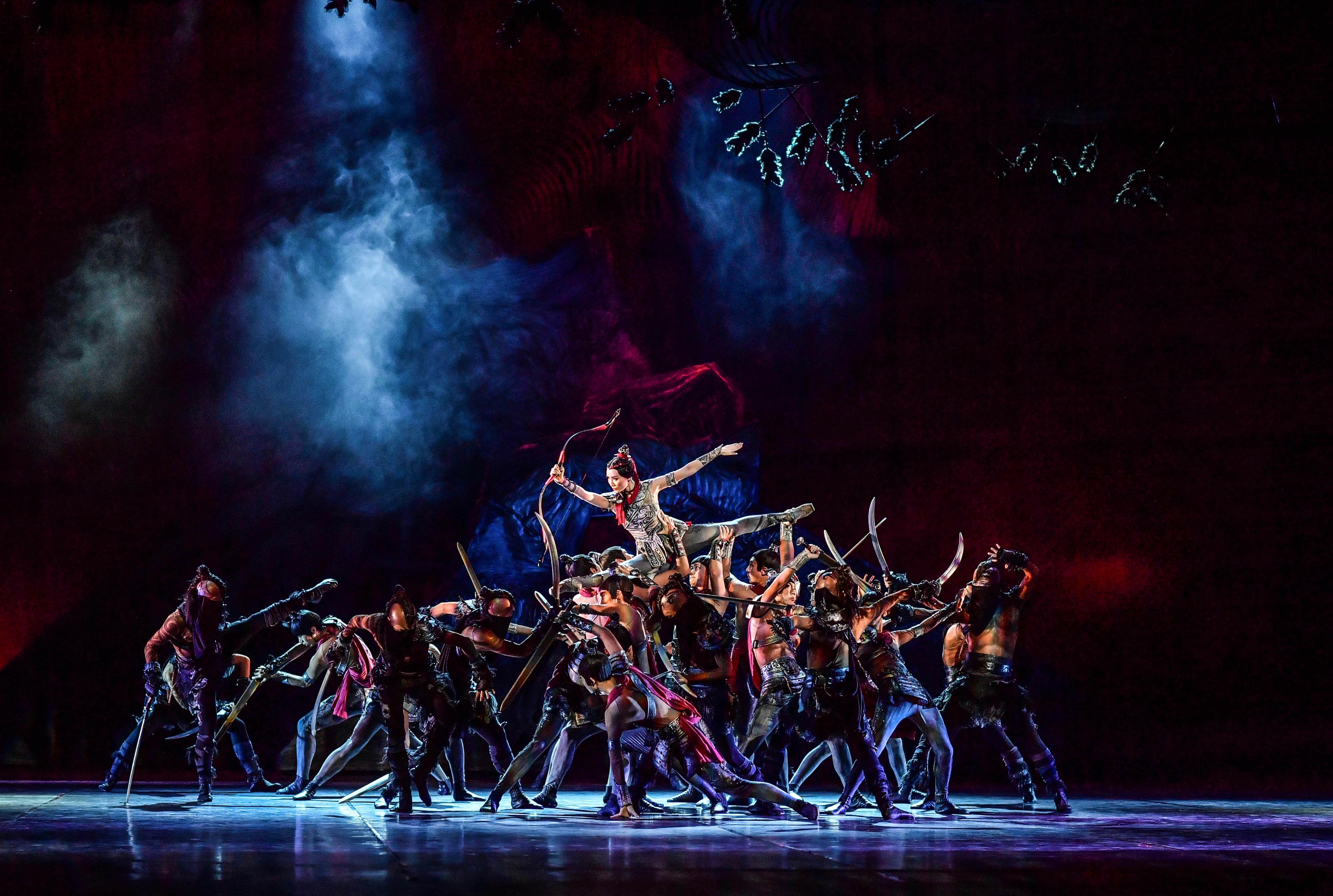 Dancers of the Liaoning Ballet of China perform the ballet "Hua Mulan". [Photo/Liaoning Ballet of China]
Tiptoes, splits and long jumps.... Yu Chuanya, 29, repeats the basic moves in a rehearsal room, trying to re-enact the age-old story of Mulan, a Chinese girl who disguised herself as a man so that she could go to war in place of her aged father.
As the principal dancer, Yu and dozens of other dancers from the Liaoning Ballet of China will bring their original ballet "Hua Mulan" to the United States and Canada from late August, representing the troupe's first performance of the classic outside of China.
Recreating magic of Mulan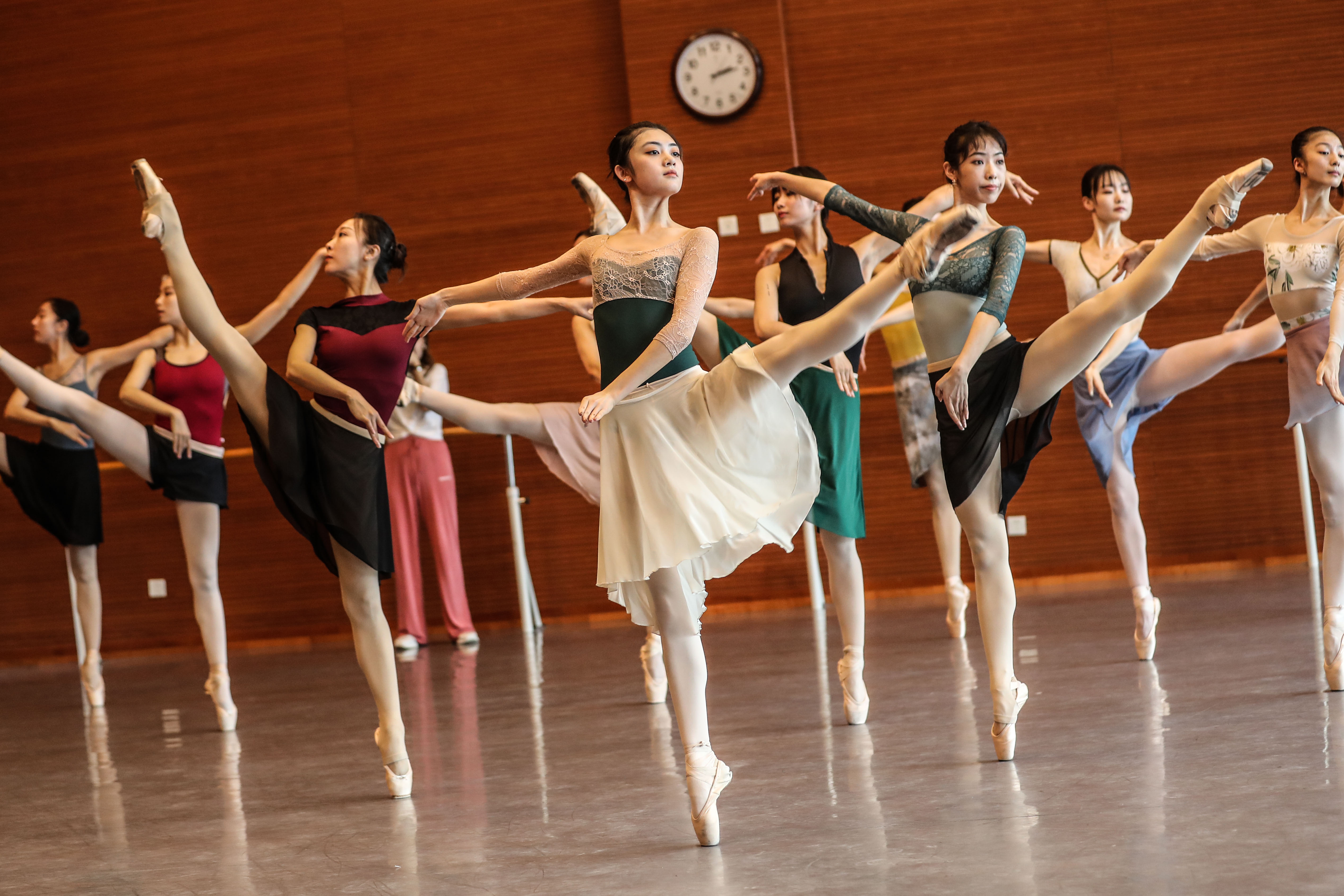 Dancers of the Liaoning Ballet of China rehearse the ballet "Hua Mulan" in Shenyang, northeast China's Liaoning Province, July 9, 2019. [Photo/Xinhua]
For Yu, who entered the Liaoning Ballet in 2009, it was a bittersweet process to perform ballets with Chinese flavor.
"In the past, I often played the roles of swan or princess. This time, I became a man who was ultimately found to be a woman," she said. To act Mulan's part well, she had to do push-ups and fight like male dancers with sticks on stage.
Mulan's story was originally presented in a folksong, known as the "Ballad of Mulan," from the Northern Dynasties (386-581). The valiant girl joined the army on behalf of her ailing father, battled enemies to defend her country, fighting with high distinction. But she refused the accolades thrust upon her and ultimately retired to her hometown.
Besides techniques, the original Chinese ballets care more about portraying characters' inner world and expressing emotions.
"Playing the legendary warrior has made me grow up and deepened my understanding of performance, life and Chinese culture," Yu said. "Anyway, you should impress yourself before you impress your audience."
"To tell Chinese stories to global audiences, the legend of Mulan is more convincing than others," said 57-year-old Qu Zijiao, director of the Liaoning Ballet.
She said Mulan tells a heart-touching story, and her heroic spirit, perseverance, and love for home, country and peace could resonate with people in China and beyond. Meanwhile, many European and American audiences are familiar with her story thanks to Disney's classic animated film featuring Mulan in the title role.
Mulan became known to Western audiences in 1998 when Disney released an animated film adaptation of her story. Her legend has once again drawn public attention after the recent release of the first footage of Disney's upcoming live-action remake.
The 100 plus-minute ballet "Hua Mulan" incorporates classic and modern art elements and can suit the taste of today's audiences at home and abroad, according to Wang Yong, choreographer-director of the classic.
In terms of music, it combines Western orchestra with traditional Chinese musical instruments including flute and the lute-like instrument pipa, which is a novel and bold attempt. The new version of the Mulan story also incorporates modern ballet choreography with Chinese folk dances as well as martial arts.
Growing popularity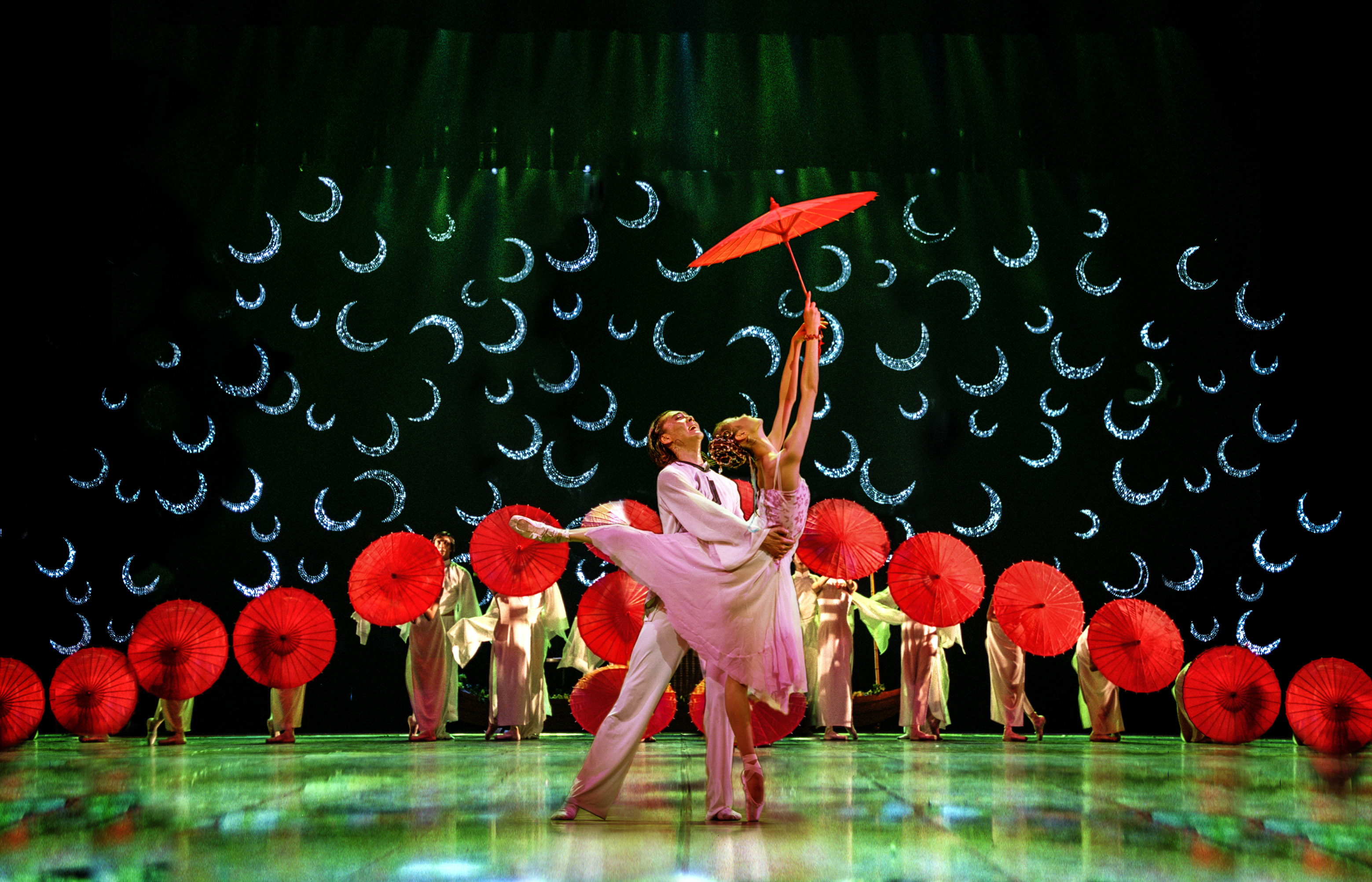 Dancers of the Liaoning Ballet of China perform the ballet "Moonlight over the Erquan Pond". [Photo/Liaoning Ballet of China]
In the 1980s and 1990s, ballet, as an imported dance style, enjoyed less popularity in China.
Qu was admitted to the Liaoning Ballet in 1980, the same year it was founded. Her first dance was "Swan Lake," a classic Russian romance. The troupe then could only perform classic repertoire.
"Some audience members just dozed off and some others in the first row even looked at dancers through telescopes out of curiosity," she recalled. "Most of them had never seen ballet before and could not understand this strange dance."
Since then, Chinese ballet dancers including Qu have been seeking answers on how to tell Chinese stories with ballet, a Western art form with roots in the Renaissance.
"The Chinese ballet dancers cannot only perform world-famous romantic pieces, such as 'Swan Lake' and 'Giselle'," Wang said. "Chinese ballet should have its own style, producing original works with distinctive Chinese flavor."
"Hua Mulan" is among over 20 such original ballets with distinctive Chinese flavor created by the Liaoning Ballet of China.
Other works including the "Last Emperor," "Moonlight over the Erquan Pond" and the "Butterfly Lovers" have been staged in countries including the United States and South Africa, with nearly every show close to a sellout.
"Language is not a barrier for people to appreciate ballet. Through music, stage settings and the dancers' performance, the story can be effectively told," said Svyda, a Russian ballet teacher at the dance school of Liaoning Ballet.
Svyda has been teaching in the school for over four years. Around 31 years ago, she performed on the Chinese stage for the first time. "China has seen a big change. The Chinese ballet is very powerful now," she said.
It took around three years for the Liaoning Ballet to produce "Hua Mulan." "We faced challenges in choreography, music and even makeup, and it was not an easy task for dancers to get into character," Qu said.
Since its debut in July 2018, "Hua Mulan" has been performed more than 40 times in China.
Qu often sits among audiences, observing their response to the works inspired by Chinese culture.
"Now Chinese audiences have grown more accepting of ballets. Good works should be understood not only by industry insiders but also by common people," she said.