Forty years ago, bicycles and pedicabs of all sizes and colors packed China's streets. Private cars were rarely seen and taxis didn't exist. Intercity travelers spent days on crowded trains, while air travel was a luxury most people could not afford.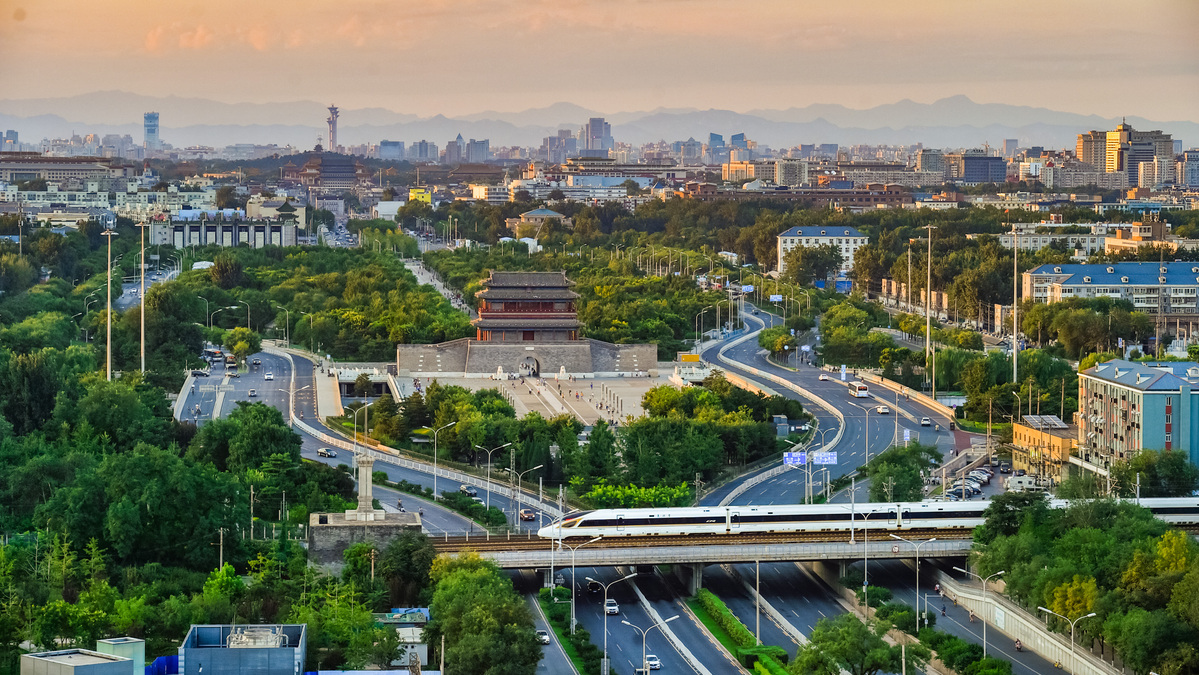 A bullet train, running between Beijing and Tianjin, passes the Yongding Gate, a major landmark on Beijiing's central axis, in July. [Photo/China Daily]
Today, private cars jam the nation's roads. Subway systems across the country are packed with commuters who can also hail cars via smartphone apps at any time. High-speed trains dash between cities, and airlines carry billions of passengers to their destinations every year.

The remarkable changes in China's transportation system during the past four decades are among the most noticeable results of the reform and opening-up policy, which started in 1978.
China is now home to the world's most modern railway system and the most developed high-speed rail network.
According to the Ministry of Transport, high-speed railways cover 65 percent of cities with populations of more than 1 million.