Thirty-six projects with total investment of 13 billion yuan (about 2 billion U.S. dollars) were signed Monday in the Hainan Free Trade Port (FTP), said local authorities.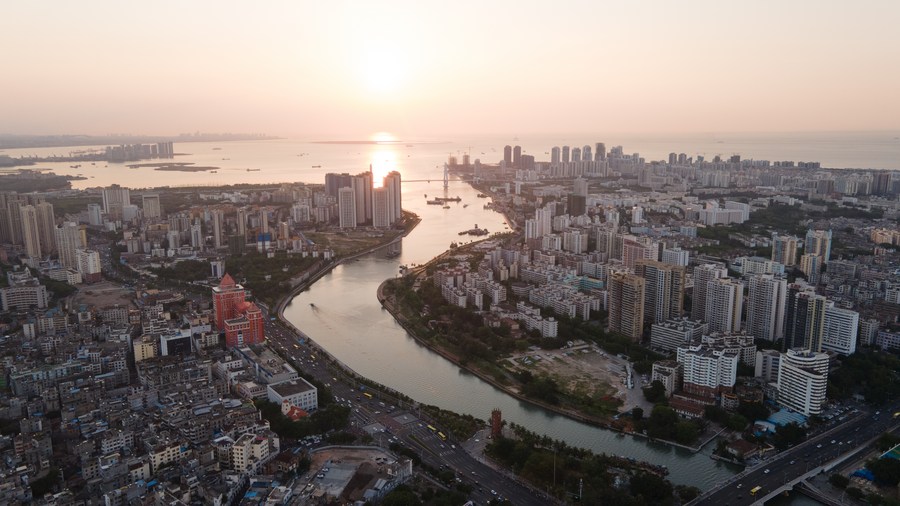 Aerial photo taken on May 4, 2021 shows the city view in Haikou, capital of south China's Hainan Province. (Xinhua/Zhang Liyun)
The projects cover fields including modern logistics, biomedicine, high-end manufacturing, the digital economy, offshore trade, business aviation, modern finance, and high-tech agriculture. A signing ceremony took place in Haikou, capital of south China's island province Hainan.

Among these projects, 21 relate to the biomedicine industry, which is also among the city's main industrial driving engines. By the end of last year, biomedicine had become an industry of 37.6 billion yuan in Haikou.
Haikou is building itself into an integrated institutional innovation demonstration base for the FTP's biomedicine sector.
The city's biomedicine industry is expected to rake in 100 billion yuan in operating revenues by 2025. The figure will double by 2030, according to Liu Liwu, deputy mayor of Haikou.