China has put the inactivated COVID-19 vaccines developed by state-owned pharmaceutical firm Sinopharm into mass production and this year's output is expected to surpass 1 billion doses, Yu Qingming, chairman of Sinopharm Group, said on Wednesday.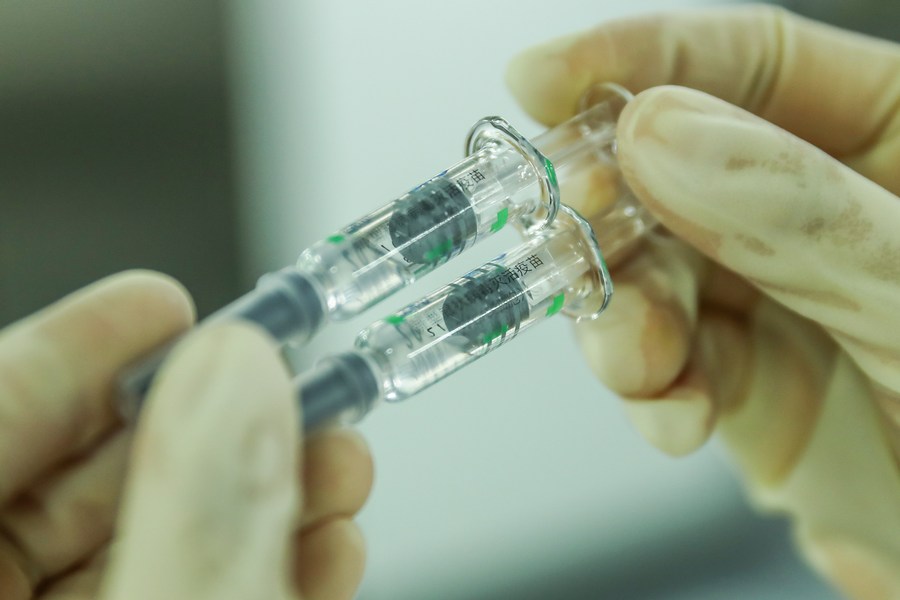 A staff member checks the packaging quality of COVID-19 inactivated vaccine products at a packaging plant of the Beijing Biological Products Institute Co., Ltd., a subsidiary of Chinese pharmaceutical firm Sinopharm, in Beijing Dec. 25, 2020. (Xinhua/Zhang Yuwei)
By continuing to increase production capacity, the annual output of the vaccines is expected to reach 3 billion doses in the future, said Yu, a deputy to the National People's Congress, the top legislature.
Sinopharm has also made significant progress in the development of recombinant protein vaccines and will soon start clinical trials, according to Yu.
So far, China has granted conditional market approval to four self-developed COVID-19 vaccines.
More than 52 million doses of COVID-19 vaccines had been administered across China as of the end of February, and the country had provided vaccine assistance to 69 countries and two international organizations, Guo Weimin, spokesperson for the fourth session of the 13th National Committee of the Chinese People's Political Consultative Conference, told a press conference Wednesday.