Mobile phones are evolving into new farm tools and e-commerce has become a part of farm work for China's rural population, as online sales emerge as an important force in the fight against poverty, according to a report released on Wednesday.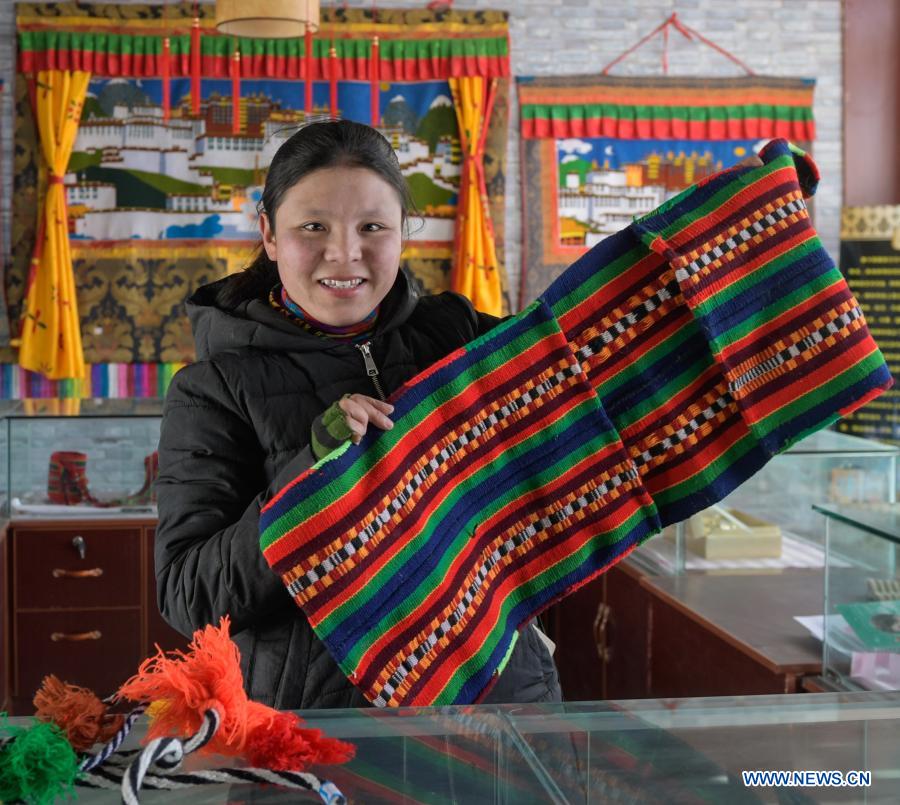 Photo taken on March 17, 2020 shows Dainzin, an online saleswoman, displays products in Coqen County, southwest China's Tibet Autonomous Region. (Xinhua)
By the end of 2020, e-commerce had covered all of the country's 832 national-level poverty-stricken counties, read a report on China's internet development from the China Internet Network Information Center.
Online retail sales in rural areas jumped to 1.79 trillion yuan (about 277 billion U.S. dollars) last year, from 180 billion yuan in 2014, data from the report shows.
New forms of rural online shopping, including livestreaming and e-commerce, not only benefit consumers, but also boost the sales of high-quality agricultural products in rural areas, the report read.
Amid government efforts to expand rural internet coverage over recent years, residents in 98 percent of China's poor villages had access to the internet through fiber-optic cables by the end of 2020, up from less than 70 percent about five years ago, according to the report.
As of December 2020, around 309 million people, or 31.3 percent of China's online population, live in rural areas, where the internet penetration rate stood at 56 percent.