Chinese authorities have unveiled a guideline on scaling up effective investments in agriculture and rural areas as part of efforts to eradicate poverty.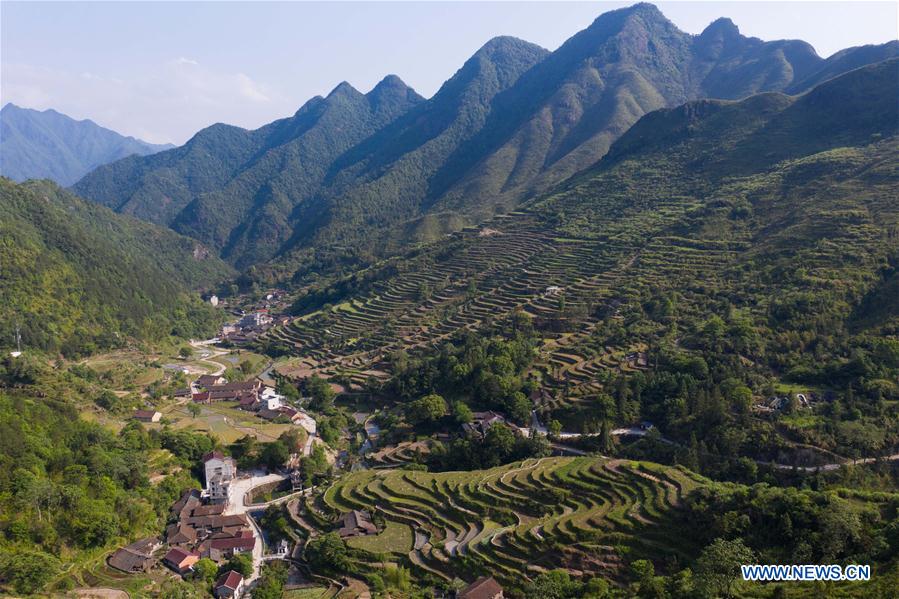 Aerial photo taken on May 12, 2020 shows Xikeng village of Qingtian county, Lishui, east China's Zhejiang province. [Photo/Xinhua]
China will prioritize the development of agriculture and rural areas and advance a batch of major projects to facilitate production and consumption, according to the guideline jointly issued by seven departments, including the Ministry of Agriculture and Rural Affairs.
China will speed up the development of high-standard farmland, cold-chain storage and logistics facilities for agricultural products and modern agricultural industrial parks.
Efforts will also be made to strengthen the protection of fauna and flora, improve the rural living environment, and enhance water supply and sewage treatment in rural areas, according to the document.
To prop up the investments, the country will enlarge the share of local government bonds used in agriculture and rural areas, increase supportive fiscal input, strengthen financial services and encourage social capital to invest in these fields.
China will also beef up its support for agricultural firms in issuing stocks in public markets, according to the guideline.