China has been delivering on its commitment to the international community on climate change by continuously shifting to a more green economy over the past years.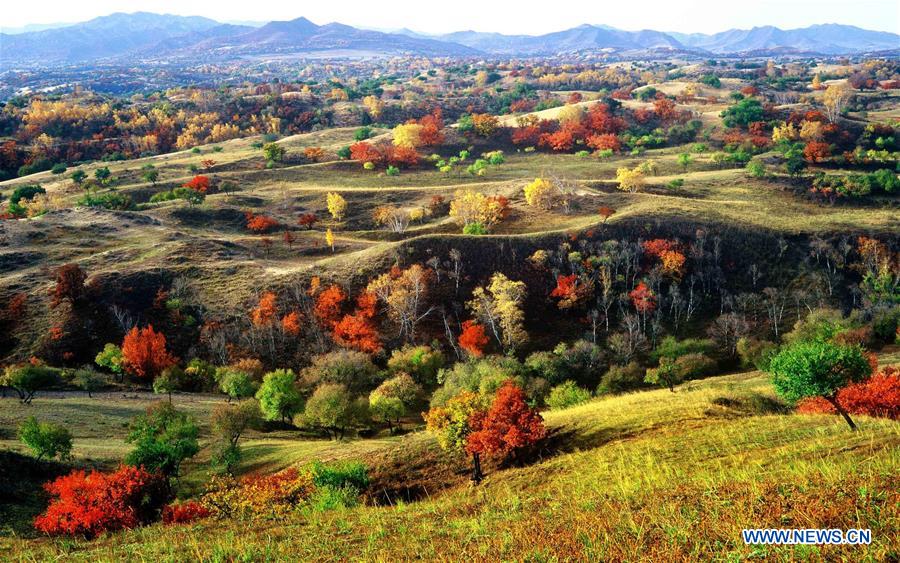 Photo taken in October 2006 shows the scenery of Hunshandake Sandland in north China's Inner Mongolia Autonomous Region. [Photo/Xinhua]
New energy-rich regions like Inner Mongolia and Ningxia are sending more electricity generated from clean energy to the country's bustling east to help reduce the country's heavy reliance on coal in the fight against pollution and coping with climate change.
China is also a leader in new energy vehicles (NEVs), with many regions across the country moving to replace their traditional gasoline-powered buses and taxis with green-energy vehicles.
The country has been the world's largest NEV market for three consecutive years, with some 777,000 NEVs sold in 2017 alone. Sales in the first 10 months of this year jumped 75.6 percent year on year to 860,000 units.
Thanks to increased investment in green energy, China's carbon intensity, or the amount of carbon dioxide emissions per unit of GDP, in 2017 had declined by 46 percent from 2005 levels, meeting the target ahead of schedule of a 40-45 percent drop by 2020, according to the Chinese Ministry of Ecology and Environment.