China's independently developed AG600 large amphibious aircraft will conduct its first flight from the sea surface in the second half of this year, according to its developer Monday.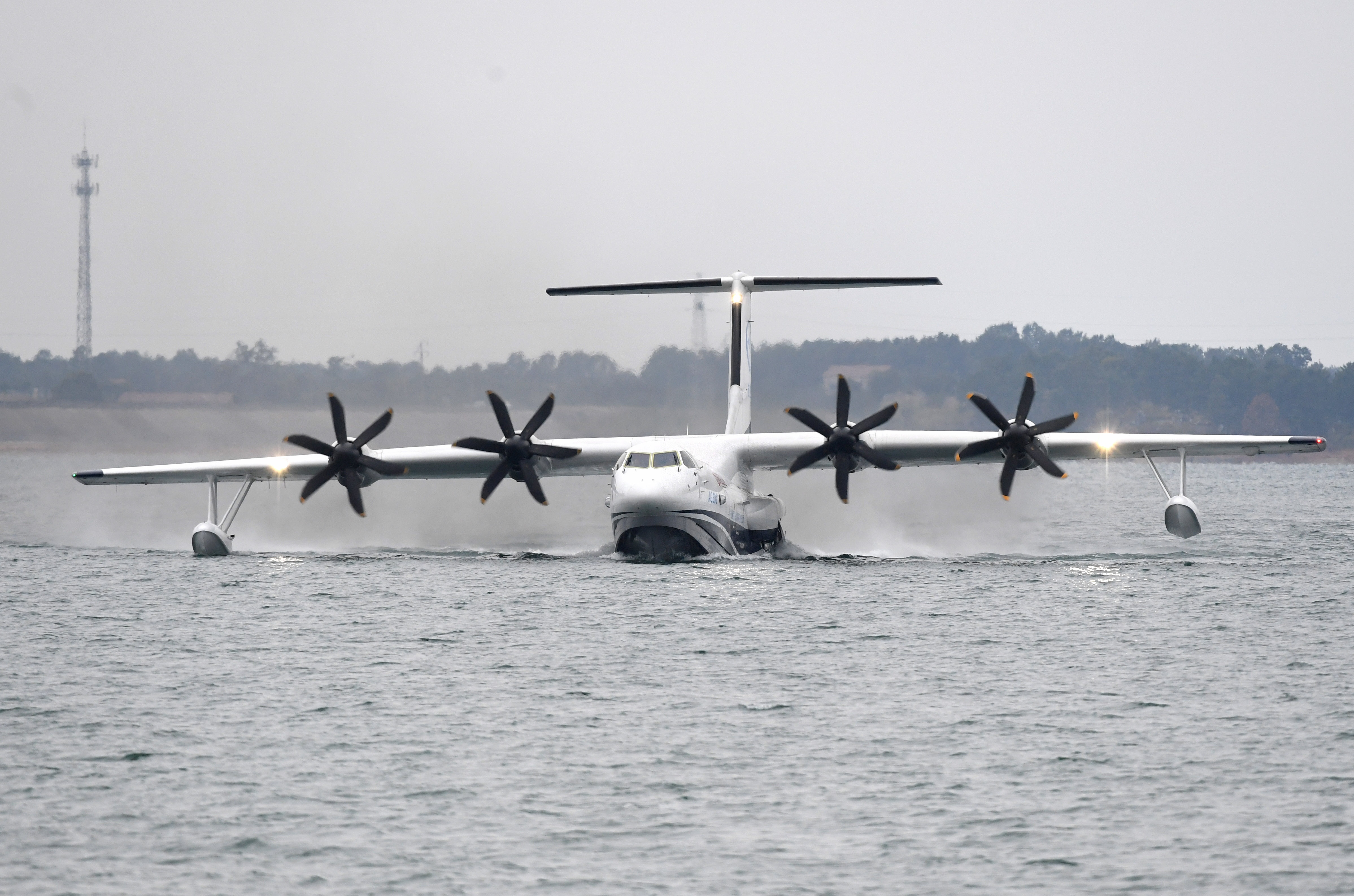 File photo of AG600 sliding on the water surface of a reservoir near Zhanghe Airport in Jingmen, central China's Hubei province. [Photo/Xinhua]
This large aircraft will make takeoff from the sea surface of the coastal city of Qingdao, in east China's Shandong Province, said the state-owned plane maker Aviation Industry Corporation of China (AVIC).
It represents a major step forward of the AG600 large amphibious aircraft project, the AVIC said.
Codenamed "Kunlong," the AG600 is designed to be the world's largest amphibious aircraft. Its development represents a Chinese breakthrough in this field.
The AVIC develops the AG600 to meet the needs of China's emergency rescue and natural disaster prevention and control.
The multi-tasking amphibious aircraft model is designed to feature high speeds, accessibility and good maneuverability. It is capable of serving in various missions including forest fire fighting, water rescue and maritime rescue, according to the AVIC.
In rescue missions, it will perform strength in wide-range and high-efficiency searches, high safety and large loading capacity. On each mission, it could rescue up to 50 people.
The AG600 conducted its maiden flight in December 2017,and completed its first takeoff and landing on water in October 2018.
To date, it has completed multiple test flights over the sea, which is among the preparation works of its first takeoff from the sea surface later this year.
Through these test flights, crew members familiarized themselves with the airspace and marine environment for the upcoming test flight missions, according to the AVIC.