A heavy-duty railway for coal transportation spreading over 1,800 km opened to traffic Saturday in China, according to China Railway Xi'an Group Co., Ltd.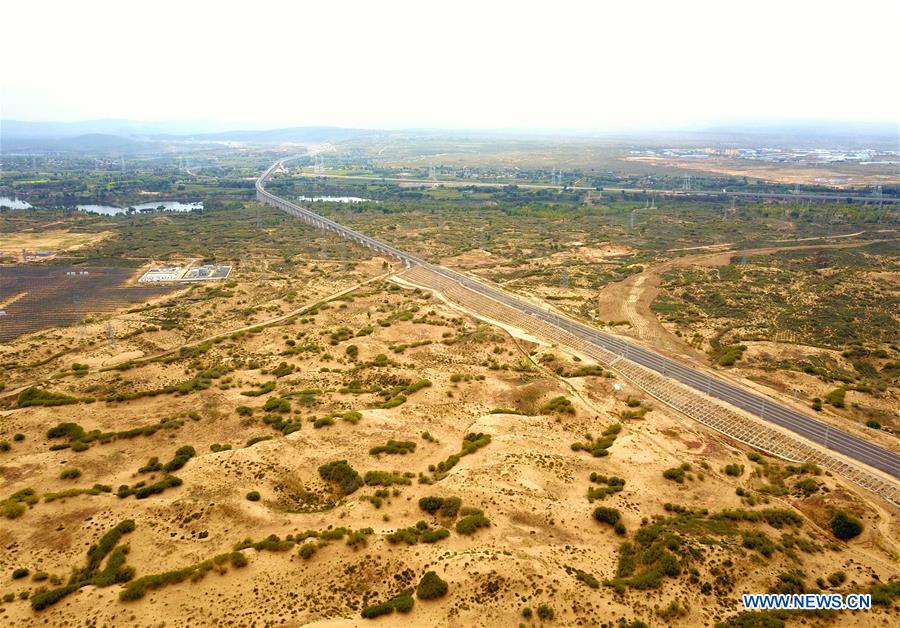 Aerial photo taken on Sept. 17, 2019 shows the Haoji Railway, which passes through the Mu Us Desert. [Photo/Xinhua]
As one of the world's longest heavy-load railways, the Haoji Railway starts from Haolebaoji in city of Ordos in northern China's Inner Mongolia Autonomous Region and end in Ji'an City, in eastern China's Jiangxi Province, spanning seven provinces including Shaanxi, Henan, and Hubei.
In its initial stage, the railway will have 77 stations and allow trains to travel at 120 km per hour. It is expected to transport 200 million tonnes of coal from north China to central regions.
The railway can promote resources development in western China, guarantee the energy supply in central China and help curb pollution by reducing coal transportation via highway, according to the group.