A new vessel completed its maiden voyage on Wednesday from the city of Wenchang, Hainan province, to China's southernmost island city of Sansha where it will serve.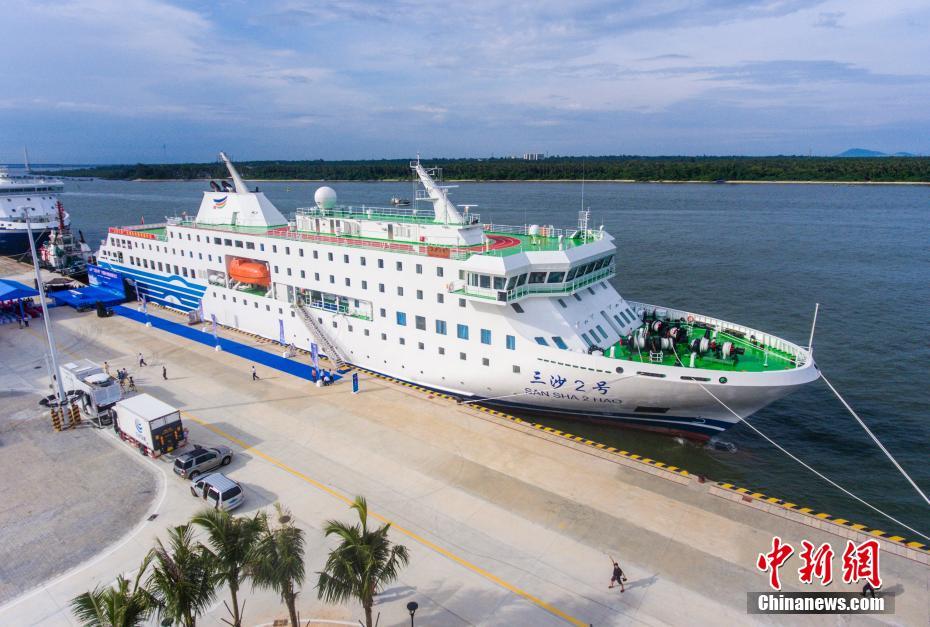 The vessel Sansha II prepares to set off from Qinglan port in Wenchang to Yongxing Island of Sansha city, south China's Hainan province, on Aug. 20, 2019. [Photo/Chinanews.com]
The vessel Sansha II is 128 meters long and 20.4 meters wide. With 400 passenger seats, the rollon-rolloff ship has a maximum speed of 22 nautical miles per hour and is capable of sailing 6,000 nautical miles. It can cover all waters in the South China Sea.
The new ship was designed to take on multiple roles, such as transport and supply services, emergency rescue and command, medical assistance, and scientific survey on islets and reefs.
According to its captain Song Wei, Sansha II can carry 1,000 tonnes of freshwater and accommodate 20 10-meter-long standard container trailers.
A maritime medical rescue area set up on the fourth floor is well-equipped, including a clinic, an X-ray examination room, a sterilized operating room and inpatient wards.
Sansha was established in 2012 to administer islets and reefs in the Xisha, Zhongsha and Nansha islet groups as well as the surrounding waters.