The southwestern Chinese city of Chengdu saw busier international rail freight transport in the January-May period of this year, as demand for both imports and exports increased.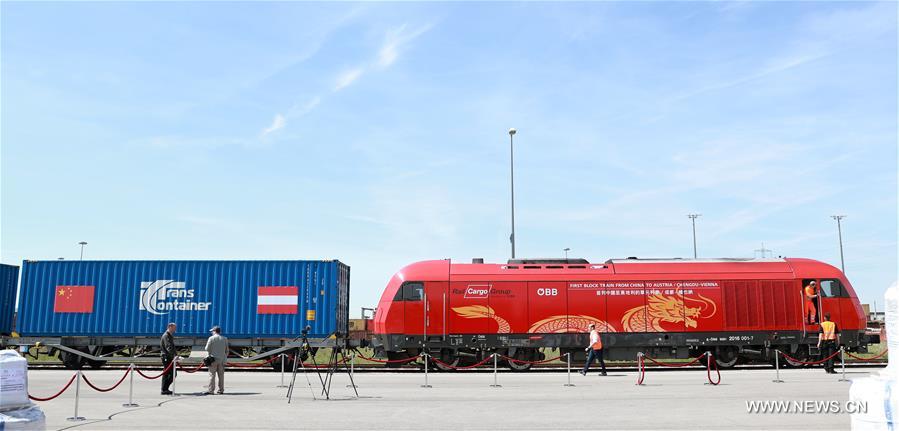 Photo taken on Apirl 27, 2018 shows a new China-Europe freight train from Chengdu to Vienna at the Vienna South Freight Center in Vienna, Austria. [Photo/Xinhua]
Chengdu, capital of Sichuan province, saw the departures and arrivals of 1,041 international freight trains in the five-month period, up 41.2% year on year, according to the operator of the Chengdu International Railway Port.
The value of the goods transported by the trains in the five months soared 65% year on year to 2.48 billion U.S. dollars, said the agency.
Freight train services between Chengdu and Russia and between Chengdu and ASEAN members saw more robust growth.
A total of 182 trains ran between Chengdu and Russia, up 264% year on year, with the value of the merchandise surging 659%.
Russia's timber, paper pulp and zinc concentrate and Chengdu's vehicles, clothing, shoes, hats and bags were among the major items of trade.
Meanwhile, a total of 235 trains ran on the land-sea trade corridor between Chengdu and the ASEAN countries, up 343% year on year, with the value of goods up 614%.