Relocation has officially started in Xiongan New Area, a new city in the making about 100 kilometers southwest of Beijing.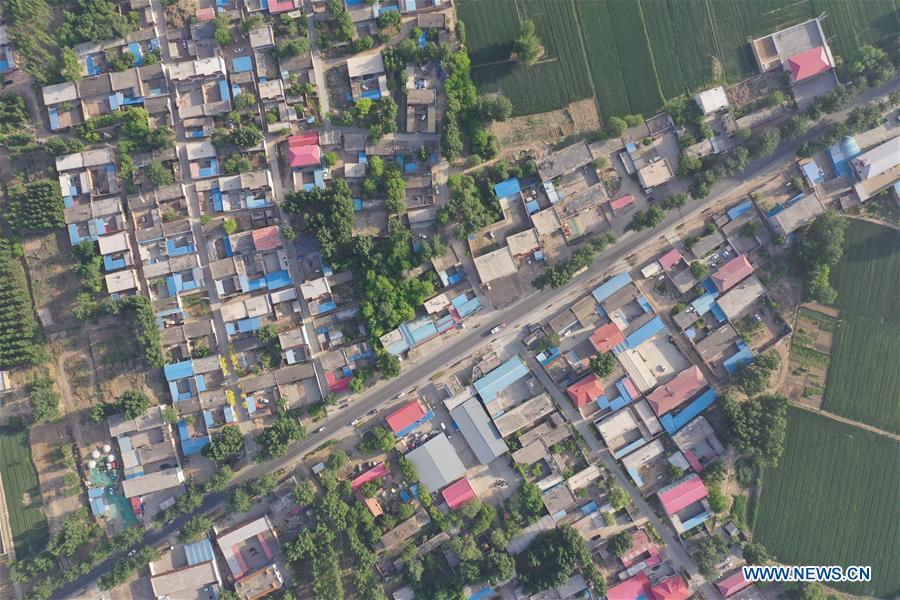 Aerial photo taken on May 14, 2019 shows the view of Gongzhuang Village of Bayu Township, Rongcheng County, Xiongan New Area, north China's Hebei Province. [Photo/Xinhua]
About 99 hectares of collectively-owned land in Hexi Village and 58 hectares of land in Gongzhuang Village in the Rongcheng County will be used for construction, according to a county government statement.
The two village committees and farmers who live on the land will receive compensation from the government, the statement said.
The resettled farmers can choose monetary settlement or new apartments. Those who opt for the latter will receive subsidies to rent houses and pay for heating during the transition period.
The resettlement plan will be open to suggestions and comments from residents, the statement said.
A large-scale building phase will start this year at Xiongan, authorities said. A 13-sq-km residential area will be built in the east part of Rongcheng County.