China's two rocket-carrying ships have recently completed their first medium maintenance after trail voyages, preparing for future missions.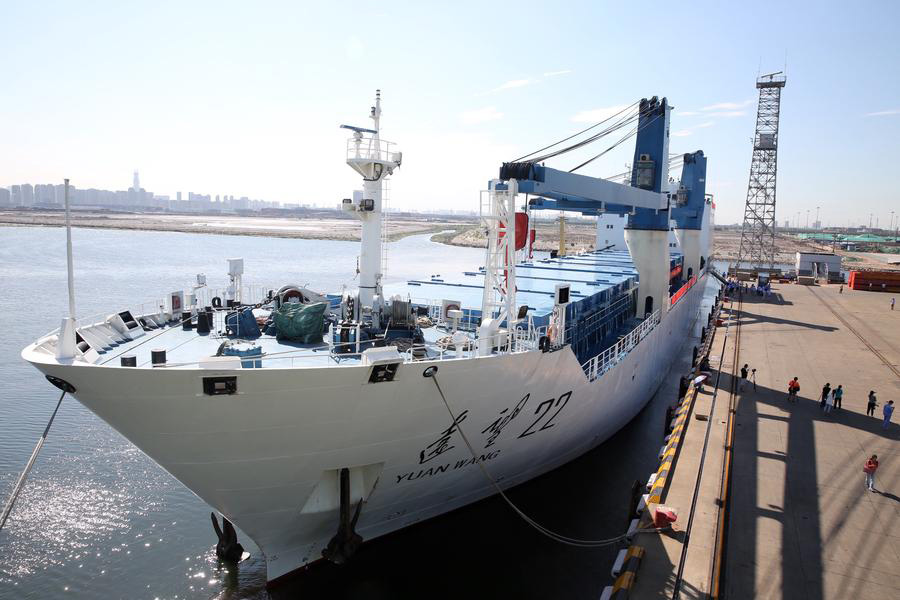 Long March-5 carrier rocket is loaded onto the Yuan Wang-22 cargo ship at North China's Tianjin Port, on August 25, 2016. [Photo/Xinhua]
Docked at a port in East China's Jiangsu Province, Yuanwang-21 and Yuanwang-22 are the country's first cargo ships designed to pick up and transport Long March rockets.
According to Cao Zhiyi, head of the fleet, the ship maintenance has greatly improved the power system and safety performance and strengthened the reliability and operability of onboard equipment.
After a short rest, the two ships will carry out rehearsals of container lifting operations.
The Yuanwang ships, built in 2012, completed a series of missions including the maritime transport of the Long March-7 and the Long March-5 carrier rockets in 2016.